Films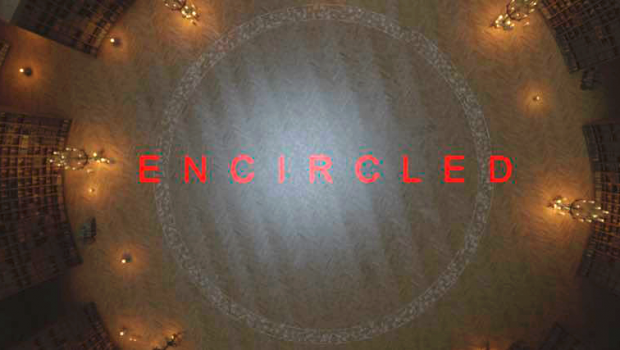 Published on April 24th, 2020 | by Damien Straker
Encircled Thriller/Horror Feature Film Starts Production During Social Distancing
Encircled is an exciting Australian supernatural thriller/ horror feature film directed by talented director Christian Debney and a production team which includes Tribal Ape's Lawrence Lim, Ross Howden of ScreenLaunch, leading Australian genre film creator Michael Robertson, Josh Pomeranz of Spectrum Films and LA-Based Epic Pictures' Patrick Ewald. The screenplay is by successful Aussie writer duo, Shayne Armstrong and S. P. Krause,
To overcome the current challenges of in-person production, the mainly Fox Studios based companies Tribal Apes, Stage 23, ScreenLaunch and Spectrum Films will collaborate remotely and utilise online process commence VFX creation and conduct script readings, casting and detailed previsualization.
Encircled is about six strangers caught within a protective circle in the aftermath of an occult ritual gone wrong with no memory of who they are or how they got there. They quickly discover THE only way out is Hell.
"We were scheduled to start pre-production late April however despite the COVID- 19 shutdown we are moving ahead with some of the non studio-based elements of the movie. Almost like making the film in reverse we will start with visual effects. Interestingly the techniques we were developing to create a virtual reality version of this film that were considered too avant-garde before COVID-19 will now allow us to complete the film regardless of social distancing.  We also had to restructure the financing and cast. The budget had to be reduced and we will endeavour to accrue additional funds throughout production" said producer Ross Howden (ScreenLaunch).
Director Christian Debney (Stage 23) said "Supernatural thrillers and elevated horror have really stepped up lately with audiences and visual quality.  With Encircled it's firstly a great story, but it's going to look great with unique visual effects and strong theatrical like performances with the movie essentially running in real time. One advantage is that we have time to previsualize the whole production and determine exactly what we want, ready for when we start shooting". Stage 23 VFX is set up as a remote facility since conception, so we are kind of prepared for this change in working process. It's about adapting and improvising, and the World still needs good content, perhaps now more than ever.
Producer Lawrence Lim (Tribal Apes), "Many in the industry want to work and Encircled will give Australian creatives an opportunity to quickly return to production.  We hope to tap into the wealth of acting talent currently within Australia and use every online technology available to get the best production team together with the intent to shoot as soon as we can".
Howden concluded: "COVID-19 is challenging the industry to rethink many of the boxes that traditionally had to be ticked before film production commenced.  It's a new world and post-pandemic all content creators will have to think creatively.  As Australians, we have all the resources and interest available to make great local content, we just need the government to quickly adapt to assist new ideas being financed. We will be calling out for remote cast and crew over the next few months."