Games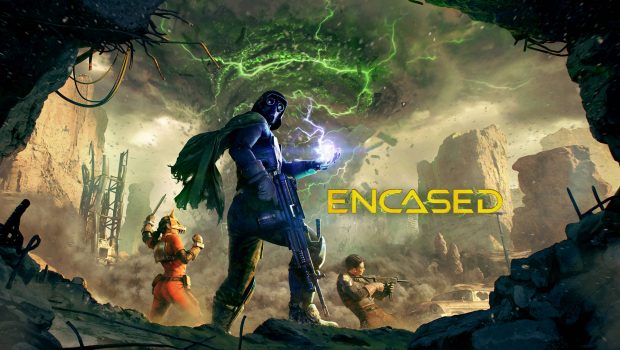 Published on September 8th, 2021 | by Andrew Bistak
ENCASED HITS DIGITAL STORES ACROSS THE WORLD
Dark Crystal Games and Prime Matter are pleased to announce Encased – the tactical sci-fi RPG – is available now, across the globe, on Steam, GOG and Epic Games Store.
Coinciding with the launch is a brand-new trailer giving users a quick overview of the title: https://youtu.be/Ou6MElt_sig
"In the beginning there was nothing but the concept on an RPG with enormous freedom of choice. After three years of hard work, we managed to create an entire universe populated by hundreds of characters, warring factions, anomalies, artifacts and mysteries.
All of this would have remained a dream without the incredible support of our community, investors, publishers and – most importantly – players. This is the path we have travelled together with you," said says Viacheslav Kozikhin, Dark Crystal Games' Creative Director.
The Encased story is set before, during and after an apocalypse in an alternative 1970s after humanity discovers The Dome; a giant zone left by an unknown civilization colloquially known as The Forefathers.
Players begin their journey in one of five disciplines – science, engineering, security, management or convict – which affects both their initial stats, specialisation and opens (or prevents) unique dialogue within the game.
However, your starting mission turns into a disaster as a strange anomaly of incredible proportions – The Maelstrom – goes out of control, cutting all communication with the outside world and plunging The Dome into chaos.
Your only hope of survival is travelling across the vast wasteland, find companions and confront or cooperate with the six factions that sprung up in the aftermath.
The game also encourages alternative playthroughs: Players can create a character with low intelligence to get unique dialogues and character reactions; or play as a pacifist, using only non-lethal methods of eliminating enemies; you can kill every living thing in your path turning The Dome into a very lonely place indeed (alternatively you can use your silver tongue and high charisma to resolve conflicts); or you can avoid everyone by staying hidden and play the game as the ultimate loner. Encased remembers every decision you make and will lead you to one of many varied endings, depending on your actions throughout the game.
Key features of the game:
Turn-based tactical combat
An extensive system of skills, abilities, and perks
Six opposing factions
Random encounters both on locations and while traversing the global map
Systemic interaction with the world around you
Play as a lone wolf or recruit companions
Stealth, crime, and reputation systems
Weapon crafting and upgrades
Survival elements