Comics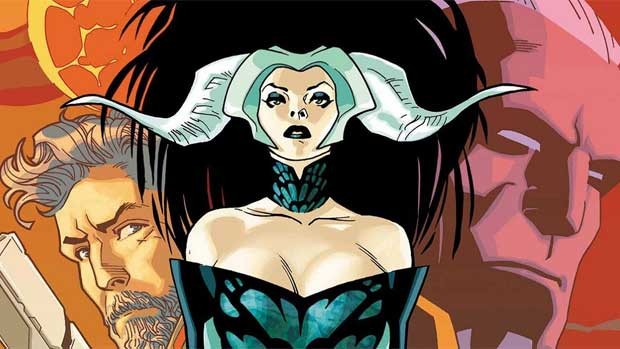 Published on March 18th, 2016 | by Ben Boruff
Empress #1-2 Review – Mark Millar and Stuart Immonen
Summary: Advertised as a space opera, Empress is an intriguing, fast-paced epic that is well worth reading.
Empress opens with an explanation of Big History, mentioning the longevity of our planet's existence and promising to examine the life forms that existed before humankind. It's a bold narrative choice. By noting the vastness of space and time, Mark Millar, author of Empress, pushes our expectations of this comic's magnitude to their limits—we begin, on some level, to expect that the comic will somehow examine the endurance of time and the enormity of space, that we will interact with something magnificent.
In its first two issues, Empress meets expectations, and it does so with vivid, imaginative artwork and narrative finesse. This series is about Emporia, the strong-willed wife of a draconian dictator, and her mission to escape the oppressive barbarism of her husband. With the help of her bodyguard, Emporia and her three children—Aine, Adam, and Puck—flee from King Morax and attempt to cross the galaxy to see Emporia's sister.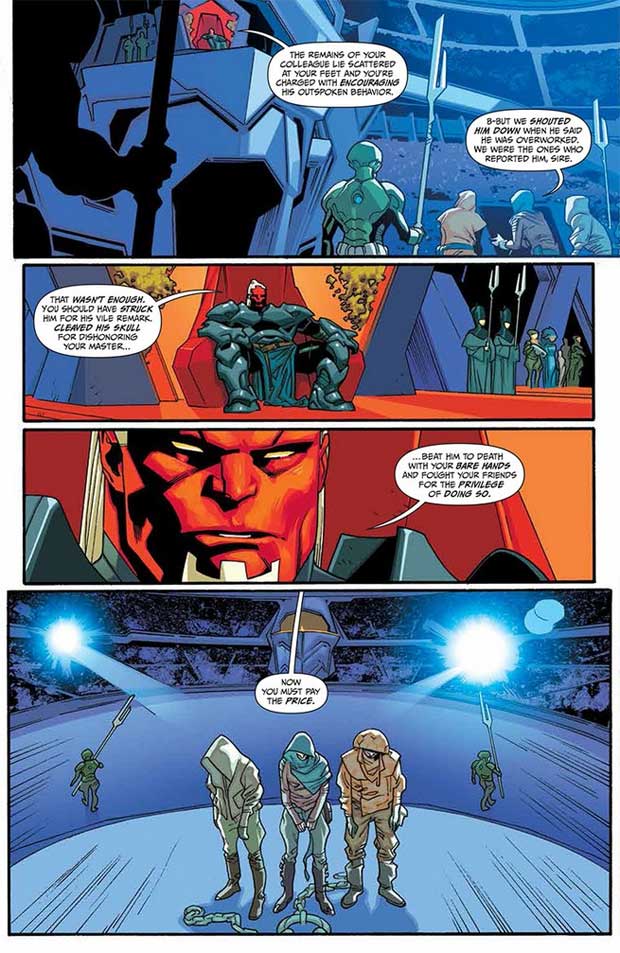 Empress does not push any limits, but it operates within cultural and narrative boundaries with a certain social awareness. Though she relies on aid from male companions, Queen Emporia is a relatively independent, decisive character, and her story mirrors the struggles against damaging relationships that, sadly, many women still face. Emporia is not portrayed as a victim of oppression; instead, she is portrayed as both an action hero and a loving mother. Much of her motivation to flee from King Morax seems fueled by a desire to find a more nurturing environment for her (somewhat ungrateful) children, and she is willing to punch and shoot her way toward that better world. The title of the series nods to the idea that this comic is not about exploration, violence, or victimization—this comic is about Emporia and her quest for individual sovereignty.
Writing – 4.5
Mark Millar paces the story well. Readers will likely find themselves flipping from page to page with focused eagerness, gliding through panels of concise movement and well-placed dialogue. The comic is lean. Every bit of dialogue contributes to the expansion of Empress's universe, a universe that contains a nuanced sociopolitical hierarchy and a rich variety of alien species…and dinosaurs.
Mark Millar, author of comics like Kick-Ass and The Secret Service, is a talented writer, and my only complaint about the first two issues of Empress is that Millar does not take many risks. Emporia is an intriguing protagonist, but the rest of the comic, though entertaining, seems safe. My hope is that future issues of this intergalactic saga will feature some new, nuanced approaches to elements like family, space travel, heroism, and villainy.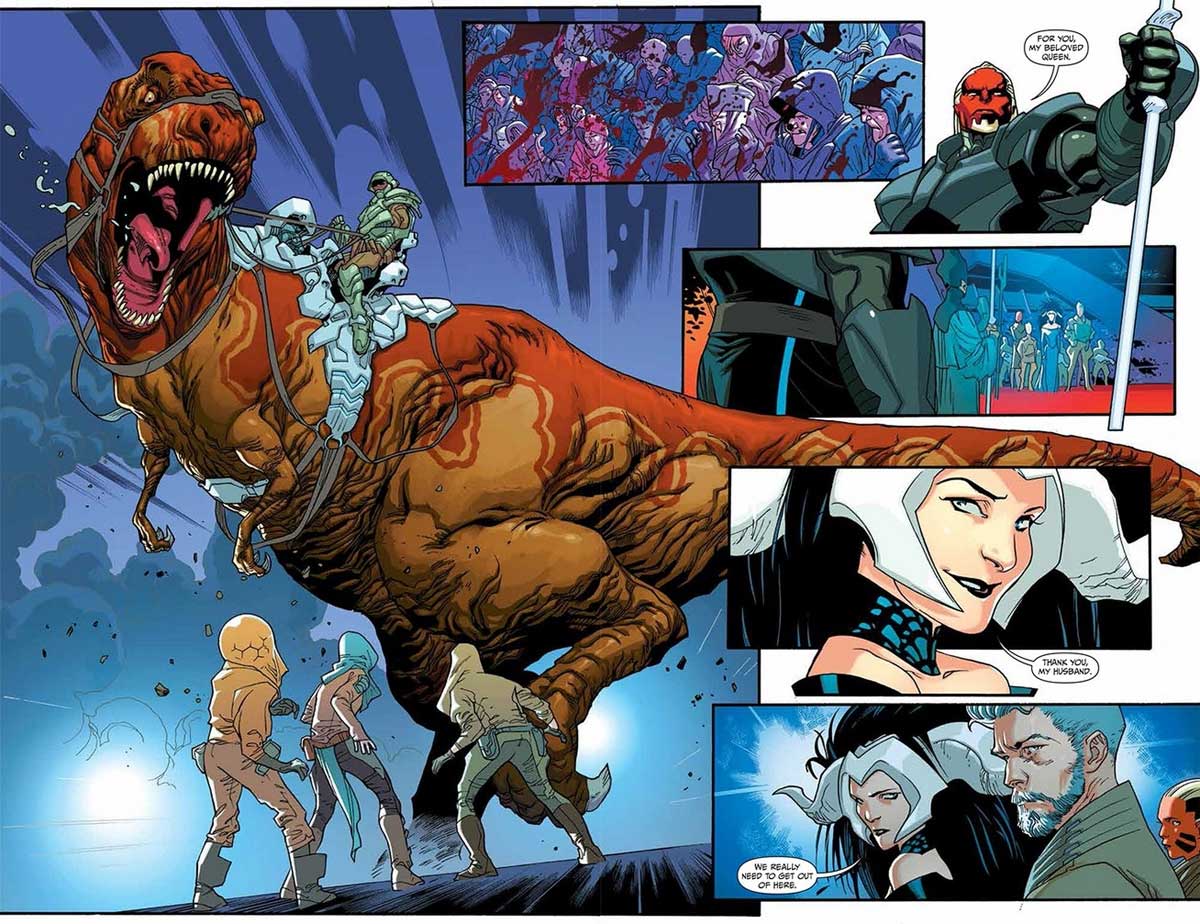 Artwork – 4.5
Veteran artist Stuart Immonen assembles a world that is filled with danger and beauty. The artwork is a compelling, kaleidoscopic blend of bold colors and exciting images. Hot reds and frozen blues scream from within the well-crafted drawings of busy city streets and larger-than-life characters. Visually, Empress reminds me of Blade Runner—or even certain scenes in The Fifth Element. Some panels would benefit from additional detail, but other panels are so stunning that some readers will likely linger for a moment to appreciate the vibrant colors.
Overall, this series is well worth reading. If you enjoy space adventures, imaginative new settings, or strong female protagonists, you should check out Empress.