Comics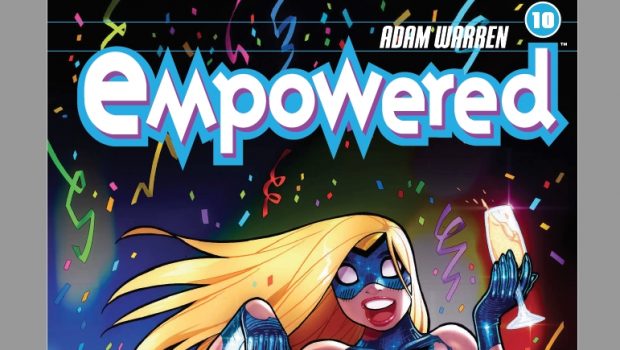 Published on June 1st, 2017 | by Chris O'Connor
Empowered Vol 10 TPB Comic Book Review
Summary: Empowered is granted full time status with the Superhomey's which is accepted with mixed opinions from her fellow supers.
Empowered is one of those comics that could either really offend a reader or give them the giggles… it's not really what you'd call politically correct. But having said that it's not exactly offensive if you appreciate what it's doing. Empowered is really a comical reflection of the superhero genre… making fun of all the tropes we know and love. How many times have you looked at a female hero and wondered what the logic was for her outfit, Empowered takes that question and answers it and gives added reason not just for the outfit to be "appealing" but for it to also have a habit of coming apart. This particular episode/collection features our star finally being accepted as a full time member of the Superhomeys (none of your Justice League or Avengers here). The whole thing is so firmly tongue in cheek that a bystander would think you had some strange swelling from a bee sting or something.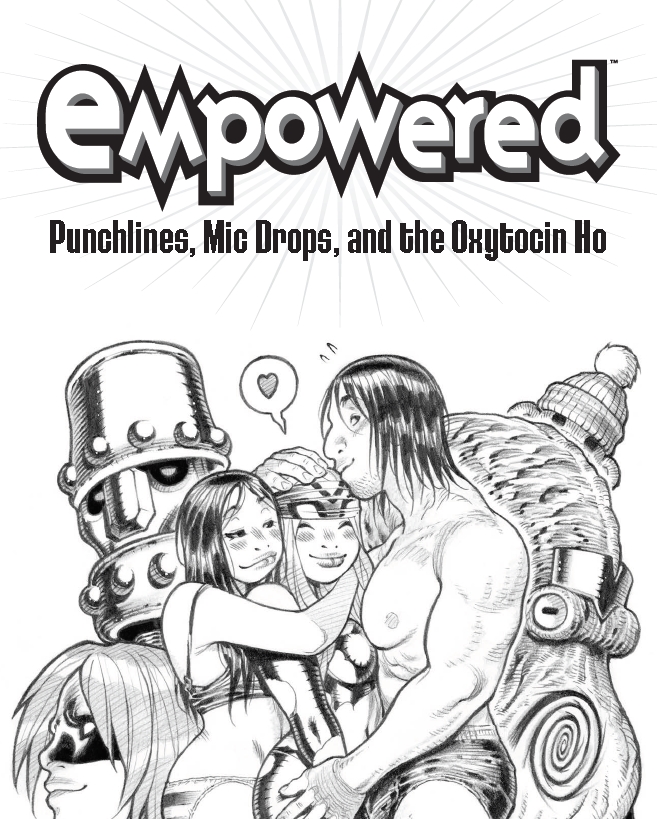 Writing
Adam Warren has his finger on the comic pulse at all times. Whilst it would be easy at first glance to dismiss Empowered as sexist or simply smutty… each of the, let's say more controversial, elements of the comic actually exist to poke fun at how these themes are handled in the major titles and in comics in general. Whilst many comics will feature provocatively drawn female characters… Empowered is drawn as a woman of curves who is very self conscious about that and that awareness impacts her costume which in and of itself adds to her self awareness. There is a lot of clever writing and entertaining tackling of significant societal issues.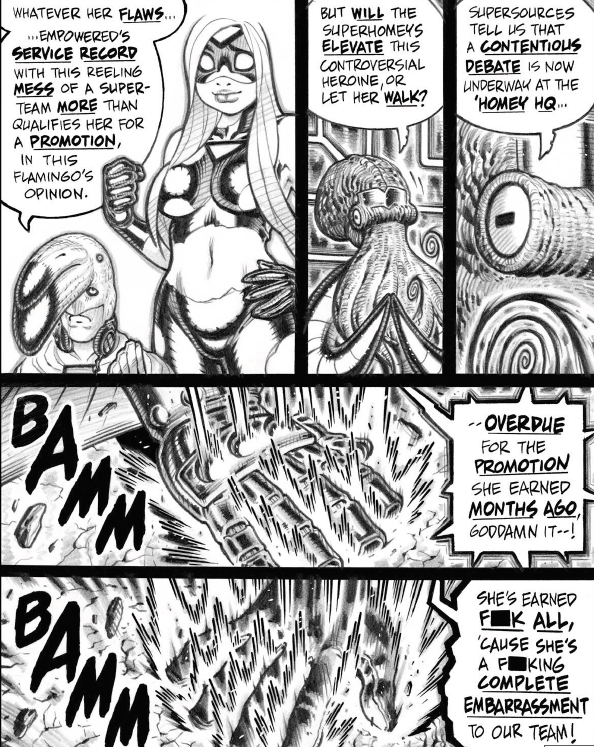 Artwork
There's no mistaking Adam's Manga influence in his art… but he also takes that and makes it his own. It's not too often that comics are thought of as better in black and white, but Adam's art work does seem best served in the classical monotones. The shading and detail have the freedom to really pop in each image and add a lot of life to the characters.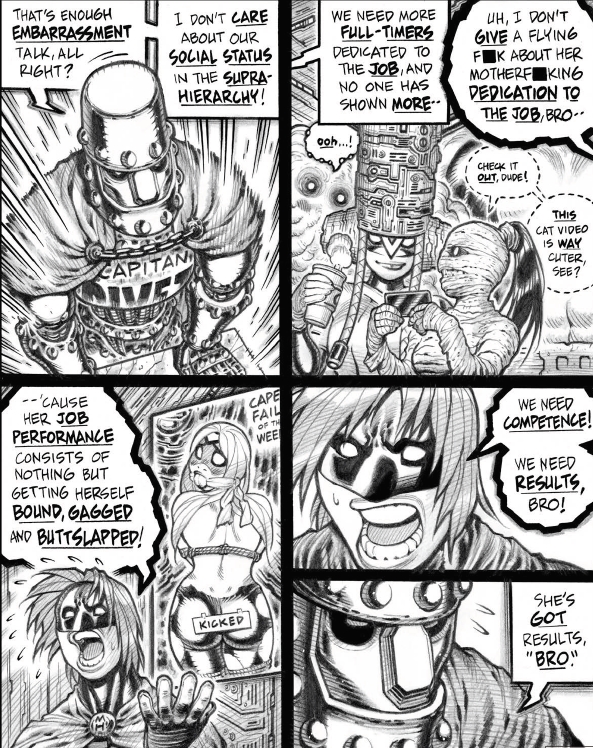 Final Thoughts
As mentioned earlier, it would be easy to dismiss Empowered and I've no doubt some people would take a quick glance at the artwork and how provocative a lot of it is and dismiss this as merely smut… but for those willing to give it a try there is actually a lot of great satire here. The notion of tackling the oft criticized female hero costume by making it essentially the feature of the comic is bold and clever… having it also linked to the self esteem of the wearer also lends scope to further comedic riffs on superhero tropes. A good bit of fun with some raunch thrown in for good measure.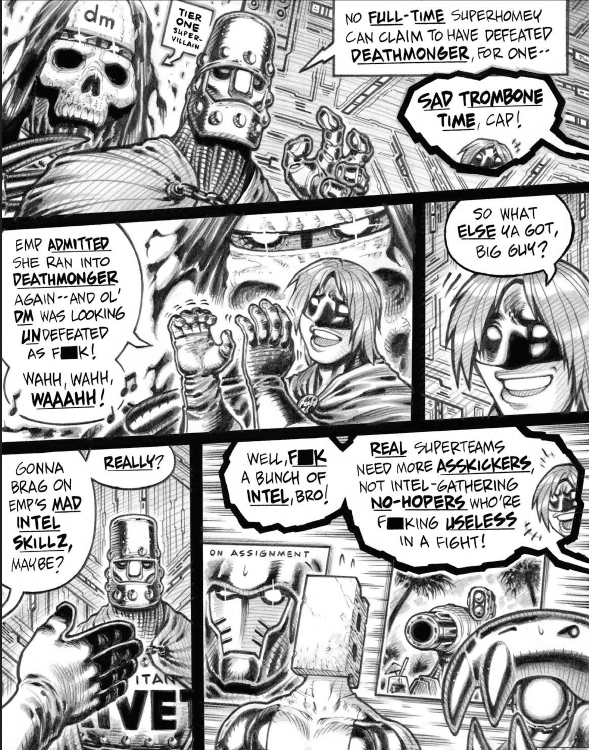 Publisher: Dark Horse
Writer: Adam Warren
Artist: Adam Warren
Cover Artist: Adam Warren
Genre: Humour, Superhero
Format: B&W, 216 Pages, TP
Release Date: 21st June 2017