Events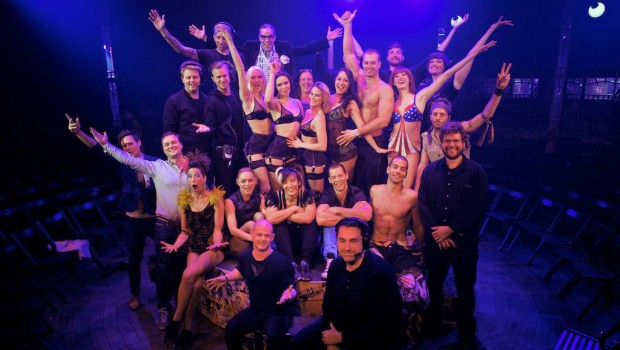 Published on May 13th, 2014 | by Admin
EMPIRE by Spiegelworld farewells Australia – Spiegelworld brings forward new Australian Tour for 2015!
After 490 performances, seven cities and two return seasons, the spiegeltent spectacular from New York City, EMPIRE by Spiegelworld, has just concluded its Australian tour.
The seventeen-month tour was a resounding success, with over 200,000 people experiencing the Spiegelworld production in Sydney, Melbourne, Canberra, Adelaide, Brisbane, Perth and Newcastle. EMPIRE is now travelling to Tokyo for its Japanese premiere in July 2014.
Spiegelworld impresario Ross Mollison said from New York today, "I am absolutely thrilled that the response to EMPIRE by audiences in my home country has been as enthusiastic as we get for our resident shows in Las Vegas and productions in New York.
"This tour has simply exceeded all expectations, which is why we are delighted to announce that we are bringing forward planning for the next Spiegelworld show to tour Australia in 2015.
"We just can't wait to impress, entertain and seduce Australian audiences all over again and look forward to revealing more details very soon." 
Please find attached the relevant media release and a photo of the cast and crew from EMPIRE by Spiegelworld.