Comics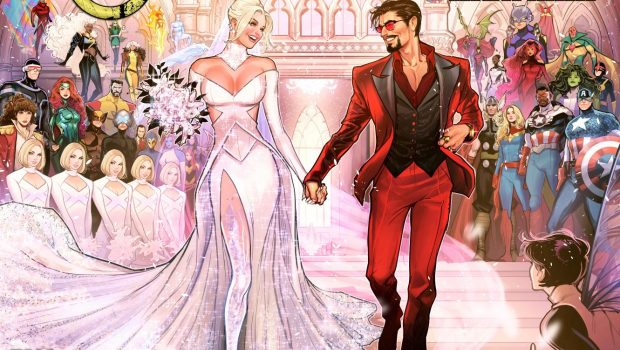 Published on August 18th, 2023 | by Adrian Gunning
EMMA FROST AND TONY STARK ARE MARVEL'S NEW POWER COUPLE IN THE X-MEN #26 / INVINCIBLE IRON MAN #10 WEDDING TRAILER
It's the moment fans never thought would happen—the wedding of Emma Frost and Tony Stark! Taking place in X-MEN #26 and INVINCIBLE IRON MAN #10, writer Gerry Duggan will deliver this highly-anticipated story alongside X-Men artists Jim Towe and Javier Pina and Invincible Iron Man series artist Juan Frigeri. The FALL OF X era has hit both mutantkind and Iron Man where it hurts and as their enemies grow stronger, Emma and Tony will strengthen their alliance to "till death do they part!"
Witness the shocking proposal and Emma's even more shocking answer in X-MEN #26, and then put on your best Hellfire attire for the introduction of Mrs. and Mr. Emma Frost in INVINCIBLE IRON MAN #10! The circumstances of the ceremony is riddled with secrets and subterfuge, but fans can get their first inside look at the nuptials in the X-Men / Iron Man: The Wedding of Emma Frost & Tony Stark Trailer, featuring never-before-seen artwork!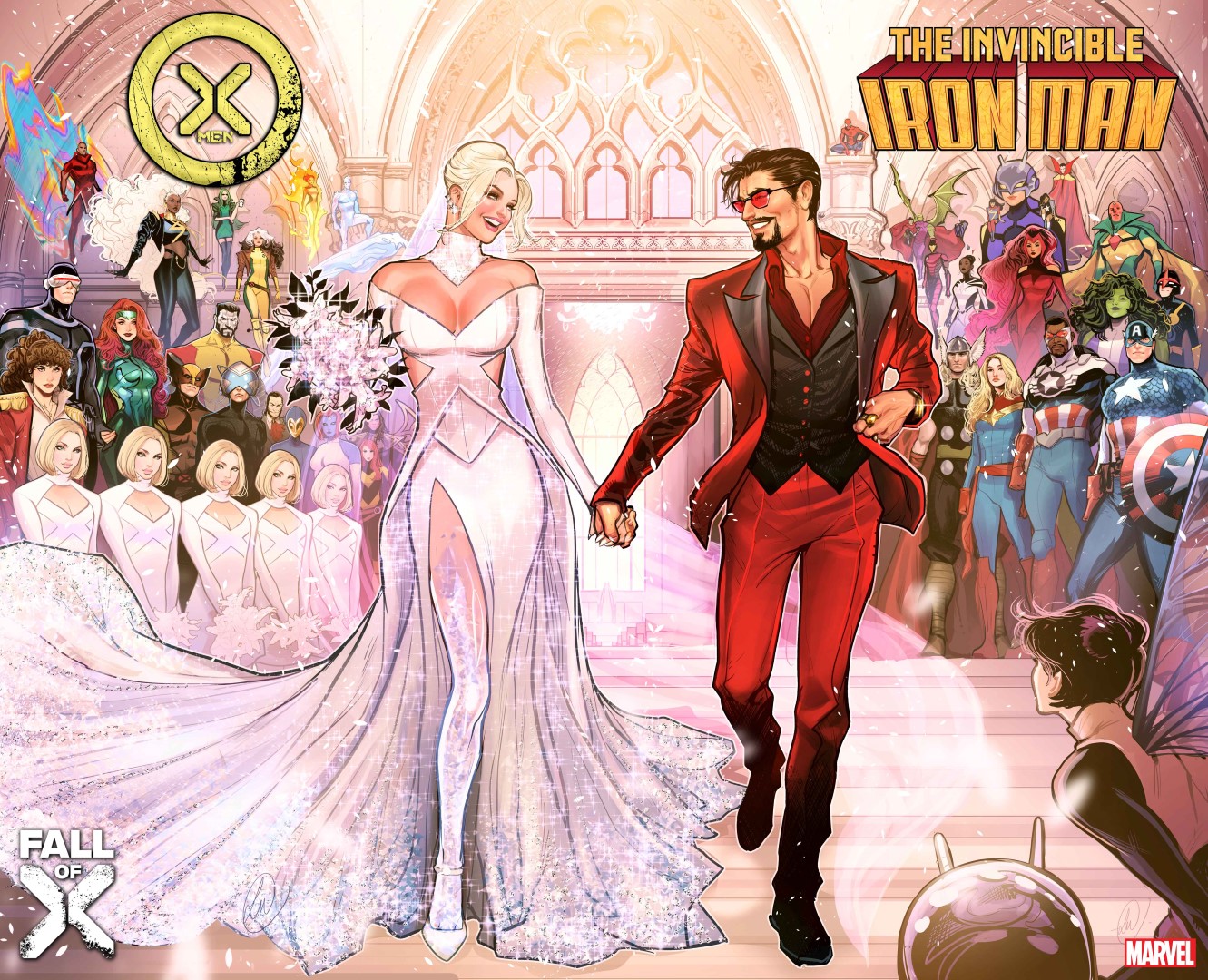 "Emma and Tony — I think now people are starting to get a sense of how they work," Duggan told AiPT Comics in a recent X-Men Monday. "I hope you all check it out. They are getting married. I promise no shenanigans. Beyond that, I don't know what you're going to get." 
Enjoy the trailer now and RSVP to the comic book wedding of the decade by preordering INVINCIBLE IRON MAN #10 at your local comic shop today! For more information, visit Marvel.com.