Interviews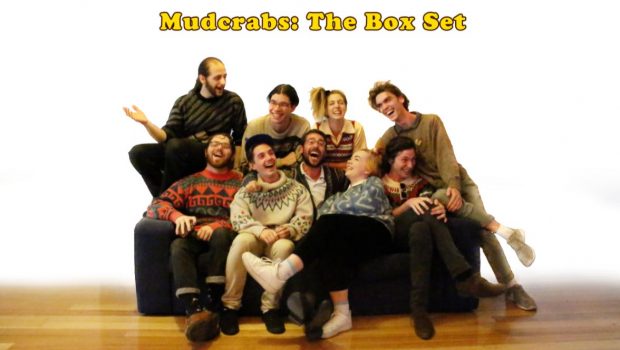 Published on March 22nd, 2017 | by admin
Emily Interview (Mudcrabs: The Box Set) … MICF 2017
We catch-up with Emily from The Mudcrabs: The Box who are currently performing at The Melbourne International Comedy Festival 2017. So relive the magic of university comedy's golden era with this limited edition Mudcrabs: The Box Set and enjoy this interview with Emily!
What drew you to comedy?

Desperate need for attention.
Tell us about your style of comedy?

Lots of words. Maybe too many words. Attempting to avoid gratuitous swearing and dick jokes. Angry feminist social justice warrior undertones.
If you're a Game of Thrones fan… how could you turn the disaster of the Red Wedding into a joke?

Too underground for that  s o r r y  but I hear it is one of the best ever television episodes on the TV.
Describe your show at the Melbourne International Comedy Festival?

It's basically a best-of all sketches that our group has ever done. Minimal puns. Actually much better than you expect it will be. Me riding on the silky velvet coattails of some very talented people.
Where did you get your inspirations from?

I spend a lot of time watching birds. And the Mighty Boosh. Soup, soup, a tasty soup.
What are you most looking forward to performing at MICF this year?

I'm really excited about performing the sketch involving disgraced former cycling champion, Lance Armstrong.
Anything to be nervous about?

I've been known to screech inappropriately
Lastly, sum up your show in a tweet!

Come to the show come to the show come to the show come to the show come to the show come to the show come to the show come to the show pls!
Check Mudcrabs: The Box Set out at https://www.comedyfestival.com.au/2017/shows/show-show or worship them on Facebook at https://www.facebook.com/MUComedyRevueBoard