Interviews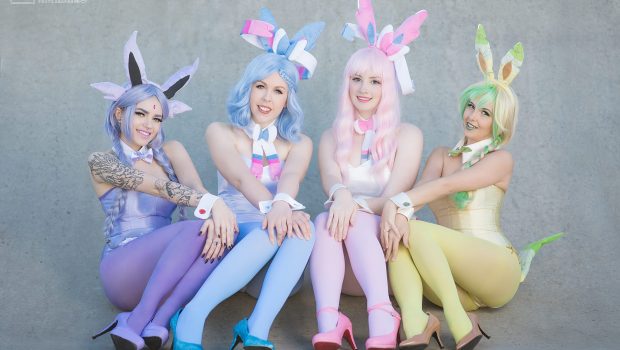 Published on August 13th, 2016 | by Admin
Ellen Lily Photo Interview … Cosplay Fashion!
Welcome to Impulse Gamer Ellen!
Hey! Thanks for having me.
So tell us what drew you to photography?
I've always had an interest in fun arty things. When I was going through school, I really wanted to do art so I could goof around and make things! I first picked up a camera in 11th grade to take some photos to use as drawing references. I definitely worked my way through a bunch of different mediums during that time, but in the end I found the most stimulating balance between work and play was in photography!
To date, what's been your most amazing photo
Hmm, I'm not sure! I find public opinion tends to differ from my personal preference quite a lot at times – so I guess the answer varies depending on who you ask haha. I have a couple of images I'm really thankful to because they got a nod or two from the odd influential person, but really anything where I learn a new skill/technique I find amazing, so my personal favourites can change a lot. Right now I'm really enjoying this image.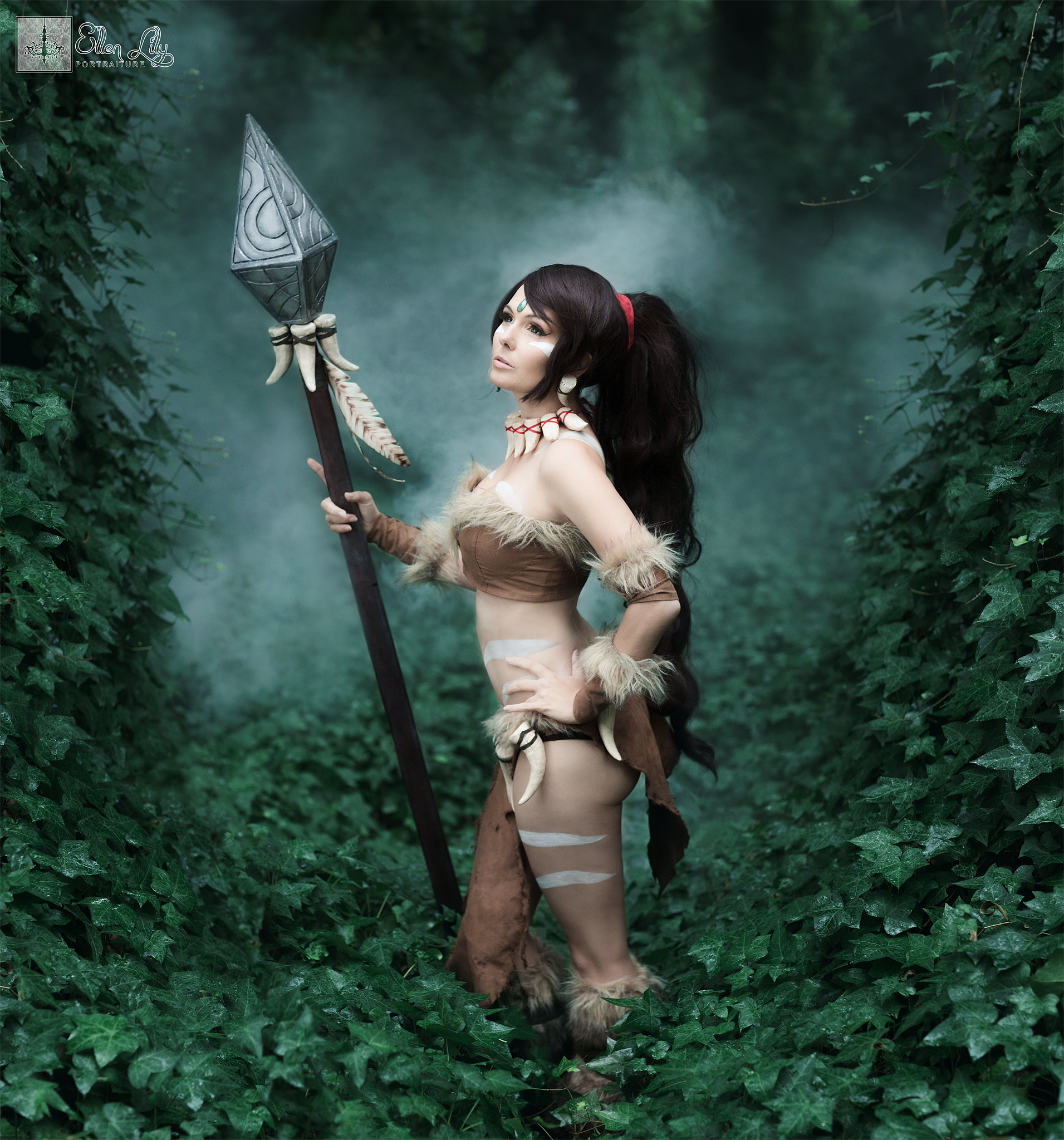 (Nidalee by Floksy Locksy Cosplay)
Most challenging
I'm a bit of an introverted-extrovert in real life, so the first hurdle I have to overcome is talking to other humans! Things like whether it's too hot, too cold or too windy – all of those uncomfortable ends of the weather spectrum mess with a shoot in some way. Then, even when I'm snug at home editing in my pyjamas, I'll get stumped working out exactly what I want to do with an image, or sometimes I'll have an idea but I'll need to try several different ways before I feel like it's worked which can be incredibly time consuming.
I don't think I have an image that checks all of those boxes at once, but composites are always quite challenging 'cause my computer is pretty old and it struggles with large working files. So anything where I need a lot (A LOT!) of layers is pretty patience testing!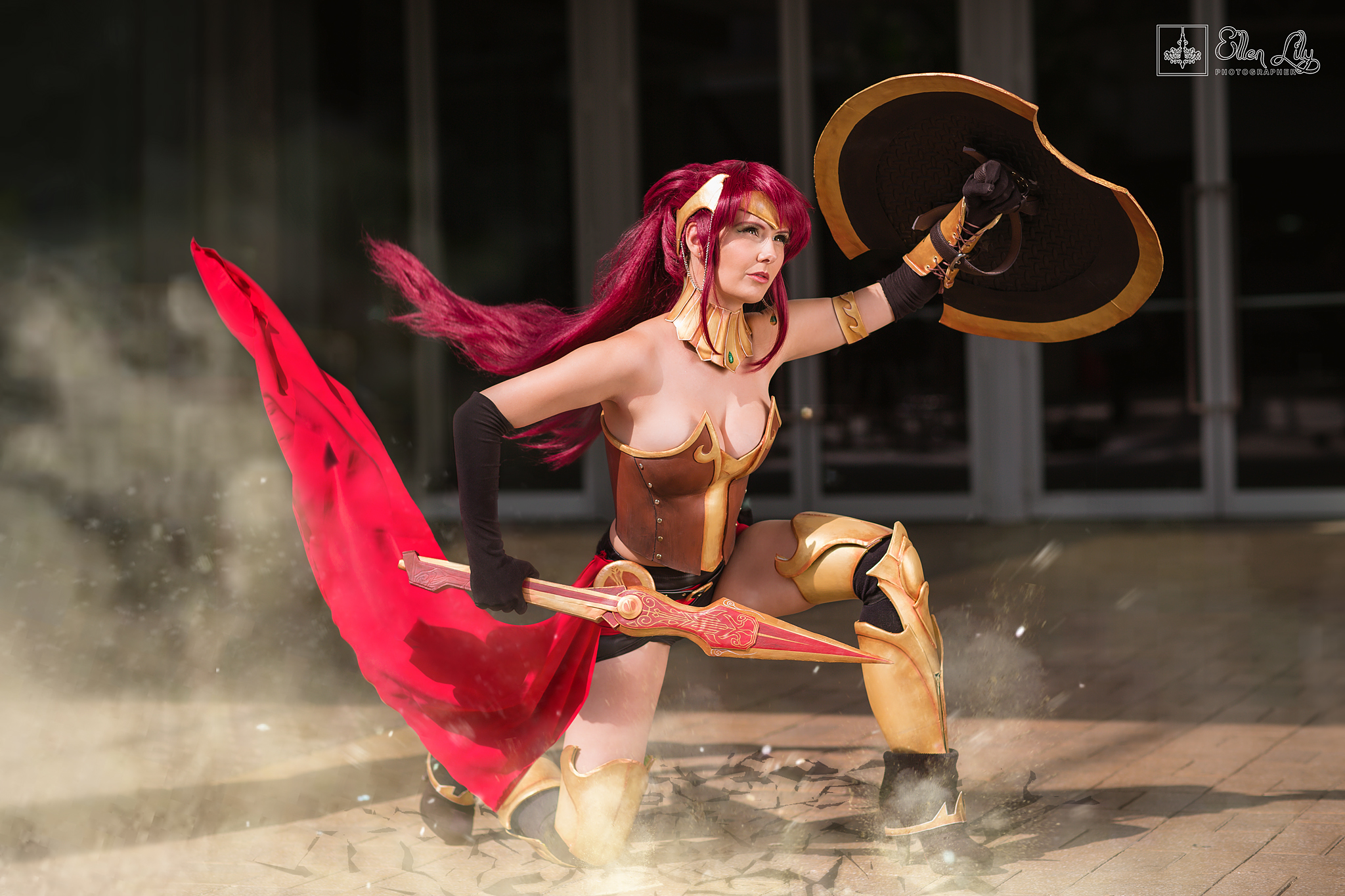 (Pyrrha Nikos by Floksy Locksy Cosplay)
What's your favourite camera and why?
I learned on an entry level Canon which I used to borrow from an old flatmate, so when it came time for me to buy my own it seemed natural that I would be most comfortable on a Canon.  I rocked a crop sensor Canon 40D for a great number of years so I am beyond pleased to have recently joined the full frame world by upgrading to a Canon 5D MIII.
So how did you become involved as a cosplay photographer?
My two closest friends and I were already into nerdy/arty/geeky activities. We used to hang out on DeviantART and share our photos/drawings/crafts with the broader online community. So, when we started getting anime, gaming and pop culture conventions show up in our city the stars aligned and we fell right into it.
One friend saw it as an opportunity to open a craft store in artist alley and the other took to cosplay in a big way! She would bring me all these awesome projects and I would photograph them for her page. It's amazing how these events can become a catalyst for inspiring so many different paths for so many different people.
What do you like the most about cosplay?
I'm into pop culture, but I love fashion! Avant garde/houte couture is like a glimpse into a dream world. With cosplay, the number one reason I love it is for how closely it resembles the fashion industry. I like to think of cosplayers as mini designers – they handcraft these one of a kind garments and they want them photographed for their virtual portfolios. You don't always need to know who someone is cosplaying in order to find it beautiful!
Most annoying?
As a self-confessed night owl, getting to the convention bright and early will always be up there with most annoying haha.
For those wanting to get into cosplay photography, what advice would you give them?
Build a relationship with cosplayers with respect and communication. Make sure the model is comfortable. Showing them their images on the back of your camera is a great way to do this.
Have a look around the grounds beforehand so you can see what areas are available to work in. If you get stuck for inspiration, just look up their character on your phone for an instant cascade of references!
Besides photography equipment, what's the coolest thing you own?
I'm a little bit of a minimalist, so I don't really have a lot of things but I love my Alice in Wonderland and League of Legends merch collection!
Who are some of your favourite Australian cosplayers?
Recently, I've been rendered speechless by the technical wizardry of Robb Props & Cosplay, the self-proclaimed 'engineer with too much time on his hands' is a total local hero. From much further away I also love to watch the work of Ettelle (Melbourne), Stauch Cosplay (Perth) and Major Sam Cosplay (Brisbane).  There are so many skilled craftspeople here in Adelaide who worked with me over the years that I am so grateful to. I cannot overlook my gal Floksy Locksy Cosplay; we came into this scene together and have continued to support each other ever since!
What does the rest of 2016 hold for you Ellen?
After I complete the convention circuit here in Adelaide I'm aiming to add my first interstate convention to my annual roster starting with PAX AUS in Melbourne!
http://www.ellenlilyphoto.tumblr.com
https://www.facebook.com/ellenlilyphoto/