Hardware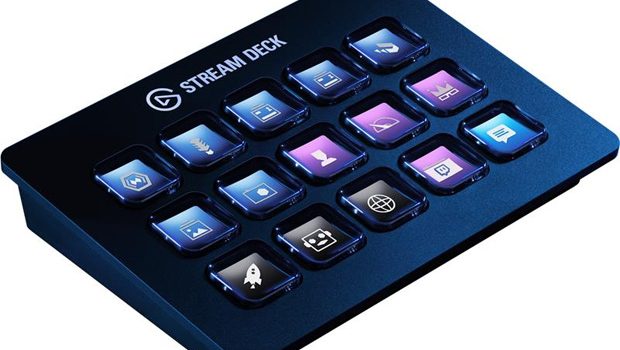 Published on May 28th, 2017 | by James Wright
The Elgato Stream Deck Review
Summary: The Elgato Stream Deck has made streaming equal for everyone!
Feel like dabbling in the world of streaming or want to become a streaming megastar? This may be a daunting task but Elgato have created a very clever unit for the PC which basically gives the user access to studio-like functionality at the touch of a button with up to 210 actions. So by connecting the Elgato Stream Deck to your PC (or Mac) via the USB 2.0 port and some relatively easy setting-up, you can really spice up your streaming and look like a seasoned veteran in just under an hour with its clever special effects for both video and audio plus a whole lot more.
Although the Elgato Stream Deck has been designed for people wanting to stream, the device can even be used for non-gaming tasks thanks to its powerful customisation options as well. Another interesting element of the Stream Deck is that it uses direct API interaction which increases the compatibility of the product straight out of the box to give you direct access to sites like Twitter and Twitch. Visually, the Elgato Stream Deck is an impressive looking piece of technology with its matte black colouring that is quite striking with its coloured LCD buttons.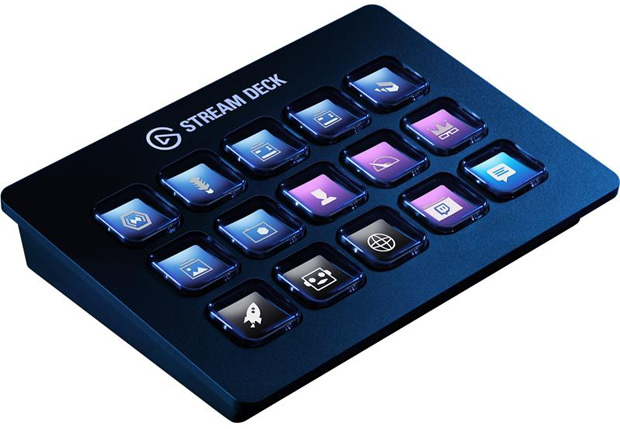 Key Features
Keyboard with fully-customizable LCD keys
15 keys: tap to launch up to 210 actions
Easy setup: drag and drop actions onto keys in the app
Direct integration: control Game Capture, OBS, TipeeeStream, Twitch, YouTube and more
Multitasking production set-up
WHAT'S IN THE BOX
Stream Deck
Adjustable stand
Quick Start Guide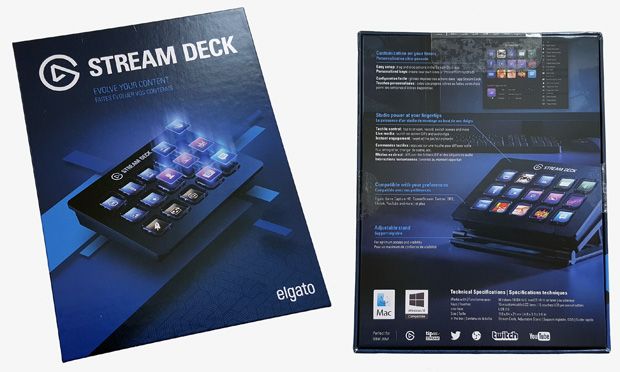 Out of the box, the Elgato Stream Deck is not only professionally built but is quite easy to use thanks to its 15-button system which does allow you to fine-tune the actions of your streams. So by pushing a button the Elgato Stream Deck, it will load the preset command during your stream, whether that's a sound effect or some sort of graphic to enhance your presentation as an example.
The buttons on the unit also feel quite sturdy, don't make any sound and are easy to push so when you're looking to pop something up, you simply push the button and presto, it's done. I also like how you can custom the icons on the LCD buttons which definitely makes streaming a much more flawless process and they are even backlit to help get those actions out fast! Although it has four small rubber feet to prevent the Stream Deck from slipping, I did notice that it moved at times.
TECHNICAL SPECIFICATIONS
Size: 118 x 84 x 21 mm / 4.6 x 3.3 x 0.8 in
Weight: 190 g
Keys: 15 x customizable LCD keys
Interface: USB 2.0
Works with: Windows 10 (64-bit); macOS 10.11 or newer
The over 200 actions of the Elgato Stream Deck is really easy to setup and uses a folder system to expand the capabilities of this product. Another cool element is that you can even customise your icons to help distinguish these buttons from the standard collection in the Stream Deck. If you have a program like Photoshop, creating icons is really easy and the dimensions are 76 x 76 or you can use the in-built feature of the software. The software interface behind the Stream Deck also uses a drag and drop function which really increases the user-base behind this product and setting up your own actions is also quite flawless.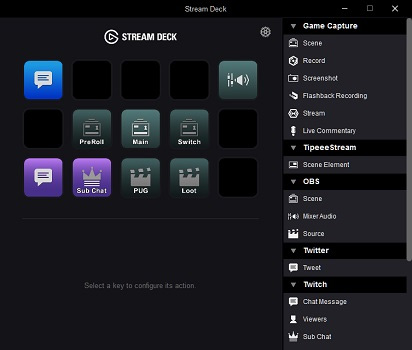 I must admit that the Elgato Stream Deck is quite a clever device and is definitely like having your own studio but without all the complicated overheads. So by programming the buttons on the Elgato Stream Deck, it really helps interact with your viewers like making your logo appear when the stream starts or even shooting through messages to social media, thanking donors, loading silly GIFs and even muting your microphone. It's really only limited by the user and what they want to achieve. As mentioned, for gamers that want to maximise the Stream Deck, you can customise this product to do a whole plethora of non-gaming functions like setting up macros for Photoshop, creating shortcuts for Excel or whatever you need to do to make your life easy.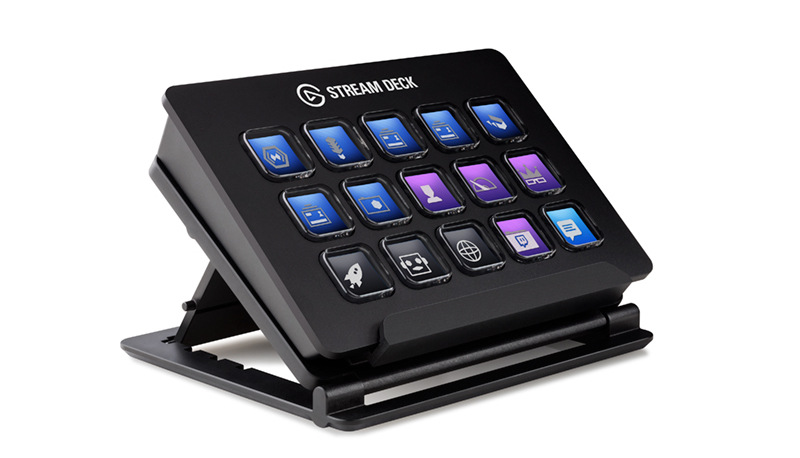 Final Thoughts?
If you're looking at getting into the streaming market or just dabble in the world of streaming, the Elgato Stream Deck really simplifies this process and puts you on the level of some of the greats. Once connected to your PC (or Mac), it's very easy to use and although some trial and error is required on behalf of the user, Elgato have made the product not only intuitive but quite powerful that we could happily recommend to both new and old streamers alike!
Highly Recommended!