Hardware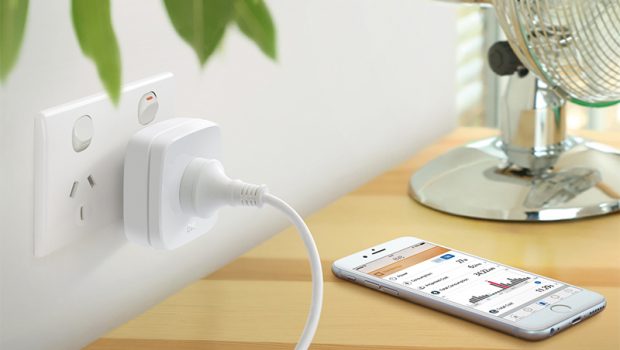 Published on April 19th, 2017 | by admin
Elgato Expands Eve Family with Eve Energy – The First Power Outlet for Apple HomeKit in Australia
SYDNEY –– April 19, 2017 — Elgato, leaders in app-powered lifestyle accessories, today unveiled Eve Energy, the first power outlet to be released for Apple's connected home platform in Australia. It provides on/off power control, energy consumption information and even an estimate of the annual energy cost of the connected device. Complementing the Elgato Eve range, the largest and most diverse family of HomeKit accessories, Eve Energy is immediately available from the Apple Store and the Elgato online shop for A$85 inc GST (NZ$90 inc GST).
"Creating a product that can control your home is only half the challenge. Making something so simple to install, and a joy to use, is what sets our products apart," says Markus Fest, CEO of Elgato. "Eve makes your home smarter, without making it more complicated. It's the most elegant way to control and monitor your home."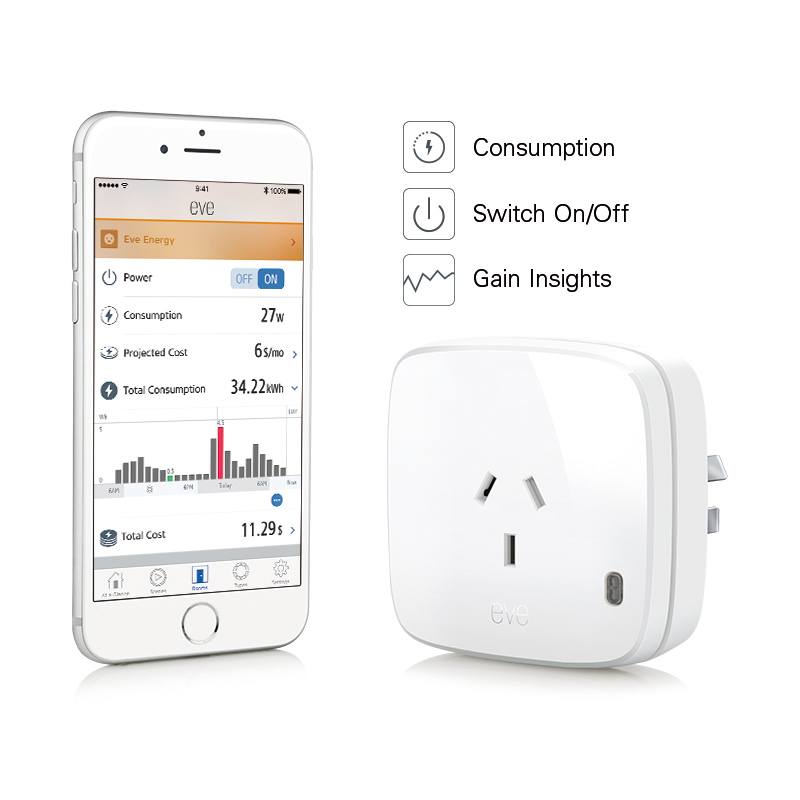 Empowering appliances, safely and easily
Taking advantage of Apple's revolutionary HomeKit technology, Eve accessories offer unparalleled ease of use, advanced security, and tight integration with Siri. They connect directly to iPhone, iPad, or Apple TV using Bluetooth Smart technology, without the need for a hub, gateway or bridge. Users just tap their iPhone or tell Siri to activate appliances in their home. Timers make it effortless to have lamps, fans, and other necessities spring into action on their own. By creating scenes, multiple HomeKit accessories can be grouped to work together, and be engaged all at once.
The Eve family
Eve accessories gather data on air quality, temperature, humidity, air pressure, energy consumption and more. They provide insights that help users improve their comfort, and make their home a smarter place. The free Eve app controls Eve accessories as well as third party products featuring HomeKit technology. For Australia, the Eve family includes five accessories:
NEW: With Eve Energy, switch your devices on or off using Siri or with a simple tap, and instantly see how much energy your devices are using.
Eve Room senses indoor air quality, temperature and humidity and makes that personal environmental data accessible via the Eve app. That information helps you learn how to feel better in your home, powered by a sophisticated sensor analysing volatile organic compounds (VOC).
With Eve Door & Window, a wireless contact sensor, automatically control other HomeKit-enabled accessories when you open or close a door or window. Receive notifications when your door or window has been opened. And with Apple TV at home, be alerted while you're at work or on vacation.
Eve Weather senses temperature, humidity and air pressure in the immediate vicinity of your house and makes that personal weather data accessible on your iPhone or iPad. You can even view beautiful graphs by day, month or year.
With Eve Motion, a wireless motion sensor, receive notifications when movement is detected, and automatically set scenes and control your connected accessories when you enter or exit a room.
Specifications
Supported devices: Eve requires an iPhone, iPad, or iPod touch with iOS 10.2 or later. We recommend an Apple TV with tvOS 10 or later for automation and remote access. Automation requires a home hub (fourth-generation Apple TV with tvOS 10 or later, or iPad with iOS 10 or later). Remote access requires a third-generation Apple TV with Apple TV software 7.2.1 or later, a fourth-generation Apple TV with tvOS 9.2 or later, or an iPad with iOS 10 or later at home.
Power: Input / Output: AC 100-240 V, 50/60 Hz; max. 8 A / 1840 W
Compatibility: Type I sockets & appliances
Wireless Connection: Bluetooth Low Energy
Dimensions: 77 x 77 x 60 mm
Pricing & Availability
Eve Energy is available from the Apple Store for A$85 (NZ$89). The Eve app is available as a free download from the App Store.
Also available are Eve Motion for A$85 (NZ$89), Eve Weather for A$85 (NZ$89), Eve Door & Window for A$69 (NZ$75) and Eve Room for A$139 (NZ$149). All prices include GST.
Eve landing page for Australia https://www.elgato.com/en/eve-au
Eve Energy product page https://www.elgato.com/en/eve/eve-energy
Eve Energy listing in the official Elgato eBay store http://www.ebay.com.au/itm/Elgato-Eve-Energy-Switch-Power-Meter-Apple-HomeKit-Technology-Bluetooth-NEW-/132150974962?hash=item1ec4cfd9f2