Hardware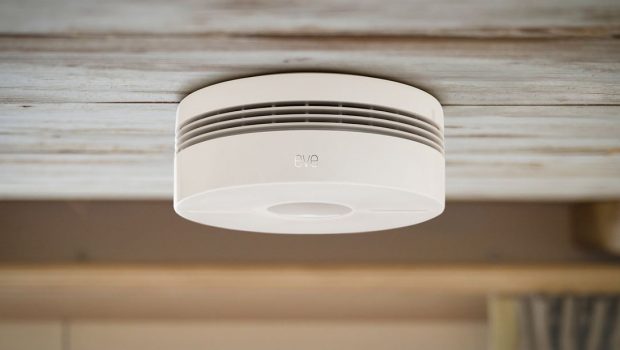 Published on December 12th, 2018 | by James Wright
Elgato Eve Smoke Detector Smart Smoke Alarm Review
Summary: The Elgato Eve Smoke Detector Smart Smoke Alarm is a true modern smart smoke detect that provides an impressive 10-year battery plus the capability to detect both smoke and heat, including notifications to your Apple products of the warnings.
This clever device from Elgato transforms the humble smoke detector into a smart device that not only works as a traditional smoke alarm but also sends a notification to your iOS if it detects smoke or an unusual increase in heat.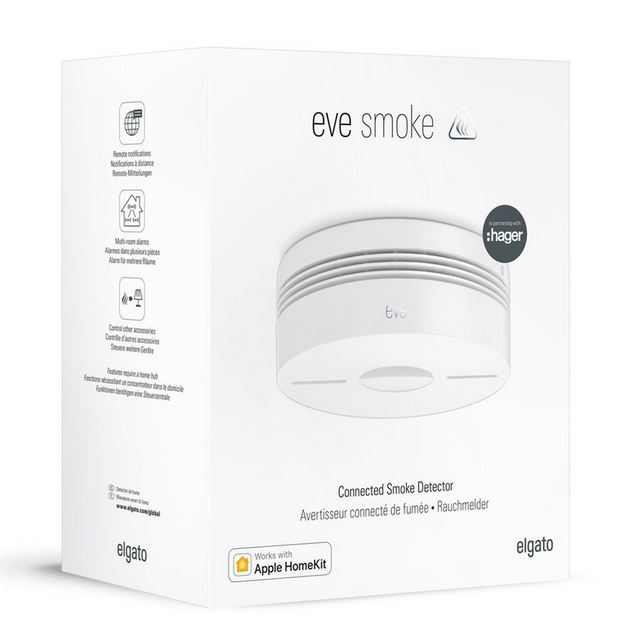 So while it uses the latest technology to detect photoelectric smoke through its differential heat sensors, it even comes with a 10-year battery courtesy of low-energy Bluetooth technology to add to the overall usefulness of this product.
Given these impressive features, the one element that is missing is android support which means you need an Apple smart device or an Apple Homekit to benefit from the Elgato Eve Smoke Detector Smart Smoke Alarm.
Features
Dual detection technology accurately detects fire
Device health monitoring and a 10 year battery life ensures reliability and constant safety
Always be aware of fire both at home and on the move with Apple HomeKit compatibility
Sync multiple Elgato Eve smoke alarms throughout your home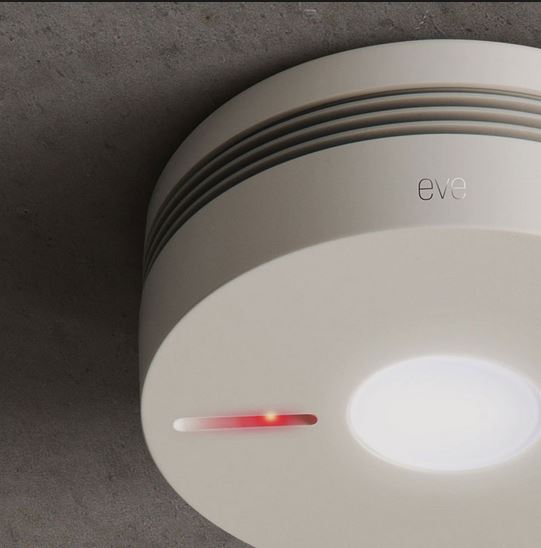 Furthermore Elgato have access to other useful Apple Homekit certified devices that include window sensors, temperature monitors and even door locks to truly transform your house into a 'smart' home.
Installation of the Elgato Eve Smoke Detector Smart Smoke Alarm is a relatively straight forward process and by following the instructions and downloading the free Eve app from the Apple App Store, you should be up and running in no time.
You can even connect other Eve smoke detectors together in one home and compared to regular hardware store smoke detectors, this smart product is slightly larger and measures at 11.6 x 4.5 x 11.6 cm with a weight of just 272 grams. The device is also powered by two Lithium Metal batteries and as mentioned, will last 10-years and the product does automatic safety checks.
In terms of using the app, it is very easy to use and if an alarm (which is quite loud) is triggered but it is a false alarm, you can simply disable it directly from your phone. I also like how it alerts you no matter where you are in the world, so if smoke or heat was detected, you could ask someone close by like a neighbour to check your house which might save your home as first respondents can arrive sooner rather than later.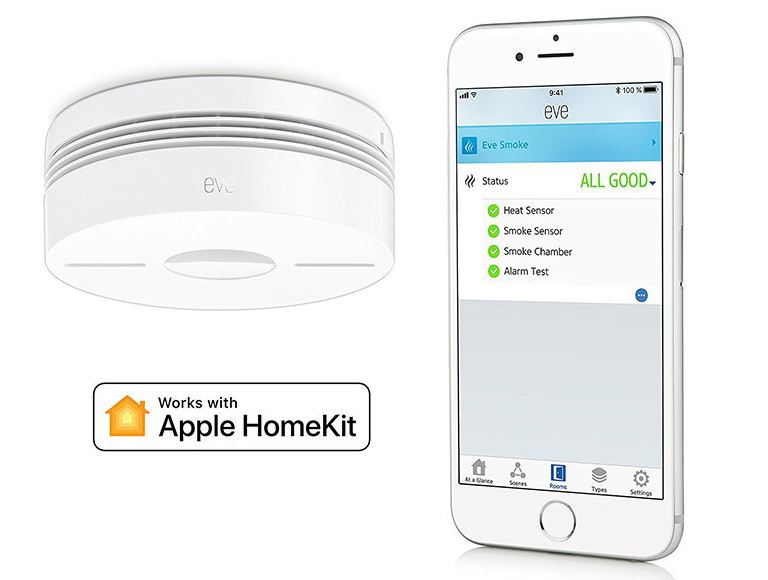 Final Thoughts?

If you have an Apple device or the Apple Homekit, the Elgato Eve Smoke Detector Smart Smoke Alarm is a must have product as it takes safety to a whole new 'smart' level. Installation is relatively easy and while it works as a traditional smoke alarm, it supports differential heat sensors that will be triggered if it senses flames.
Add in a 10-year battery life, remote notifications and the Elgato Eve Smoke Detector Smart Smoke Alarm is a must have product for the technology savvy person that wants to turn their home into a smart home!
Check it out!
For more great products like the Elgato Eve Smoke Detector Smart Smoke Alarm, check out Mobile Zap's Christmas Gifts for 2018 at https://www.mobilezap.com.au/christmas-gifts-2018