Hardware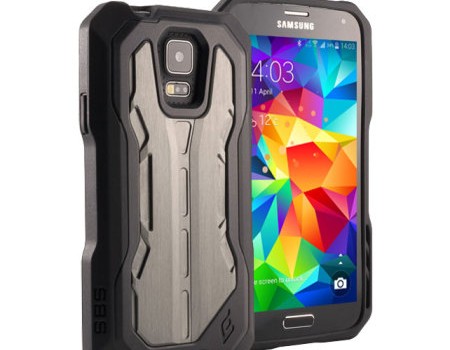 Published on March 25th, 2015 | by James Wright
ElementCase Recon Pro for Samsung Galaxy S5 Review
Summary: ElementCase Recon Pro for Samsung Galaxy S5 is definitely a sturdy product with great audio!
Recon Pro for Samsung Galaxy S5
Company: ElementCase
Colour: Black / Gun Metal
Product: Protective Case for Samsung Galaxy S5
URL: http://www.mobilezap.com.au/45146-elementcase-recon-pro-samsung-galaxy-s5-case-black-gun-metal.htm
Reviewer: James Wright
This military inspired Samsung Galaxy S5 case looks like it could be found on the battlefield with its rugged and stylish design. The case has also been CNC (Computer Numerical Control) machined in the United States which gives the Recon Pro a unique look that has been specifically designed for additional protection and is made from hard anodised Type 3 mil spec aluminium plus TPU and polycarbonate for extra layers of protection.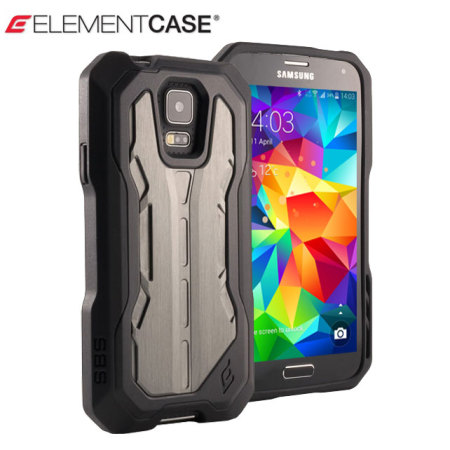 Box Contents
1 x Recon Pro Case
1 x Fuse Dek (belt clip/viewing stand)
1 x Lanyard
Another highlight of the Recon Pro is that it comes with a very interesting feature called the SBS or the Sound Boost System. As we all know, the biggest flaw for the Galaxy S5 is that its speaker system is on the back of the device and only Samsung knows why they have gone with this design. However with the SBS on the Recon Pro, it somehow redirects the speaker sound to the front of the device.
So does it work? Interestingly enough there is a slight difference when you have your Galaxy S5 installed into the Recon Pro as the audio does sound louder from the front of the case. It is noticeable, however don't expect miracles in terms of improved audio but it's good to see a mobile phone accessory company think outside the box. Another highlight is that the audio doesn't sound distorted or muted like some other cases with audio features similar.
As this is a premium phone case for the Galaxy S5, the packaging is quite exceptional and it definitely feels like a high-end product when unboxing it. The product also retails for $137.49AUD (March 2015) from MobileZap and although quite expensive for a case, its feel and design definitely gives your Samsung smartphone an additional layer of protection. It's almost like wearing armour. In terms of installation, the Galaxy S5 slides into the Recon Pro and a touch of force is required to get the phone into it and out again!
Once installed, you have full use of your Galaxy S5 that includes a protected power/volume button and access to all ports and cameras. One downside to the Recon Pro is on the back of the case itself that compared to its competitors has a very large cutout for its camera and flash. This is not to say this feature is a flaw but it you do keep your phone in the pocket with your keys, scratching could occur.
So when it comes to protection, the Recon Pro feels like a very solid case and should the unthinkable happen and you drop your Samsung Galaxy S5, you can rest assured that this product will protect all corners and faces of your smartphone thanks to its multi-protection material. Also, for those that work in the elements, the Recon Pro also comes with a desk top belt clip to easily attach this product to your belt. The belt clip also serves as a stand for your Galaxy S5 which is pretty neat.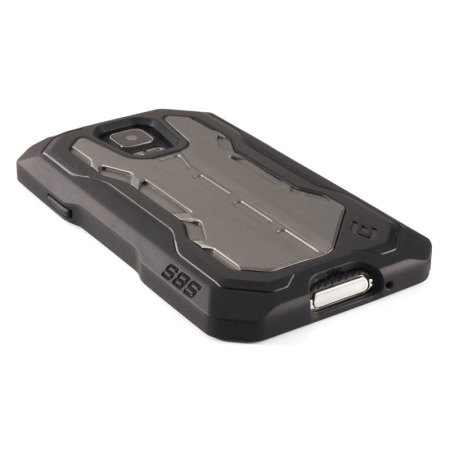 Final Thoughts?
The Recon Pro for Samsung Galaxy S5 is a very well made product from ElementCase that not only offers the user some brilliant protection but moves the audio from the back of your phone to the front. Sure it's a little pricey but given its sturdy build, the Recon Pro will probably outlast your Samsung Galaxy S5.
Features
Dual density, ultra-rugged chassis construction
CNC machined aluminum back plate
Sound Boost System (SBS) re-directs speaker sound to front
Fuse deck belt clip and stand
Designed specifically for the Samsung Galaxy S5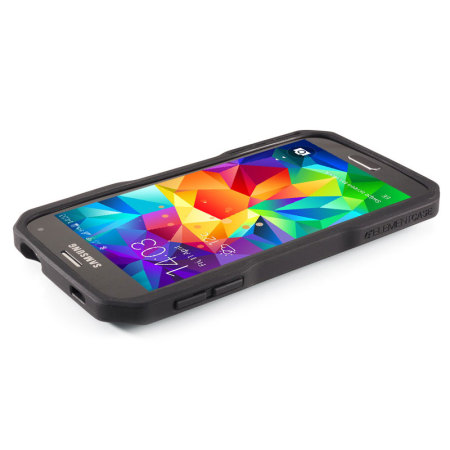 Check out more mobile products for your Samsung Galaxy S5 at http://www.mobilezap.com.au/35860/samsung/galaxy-s5.htm