Games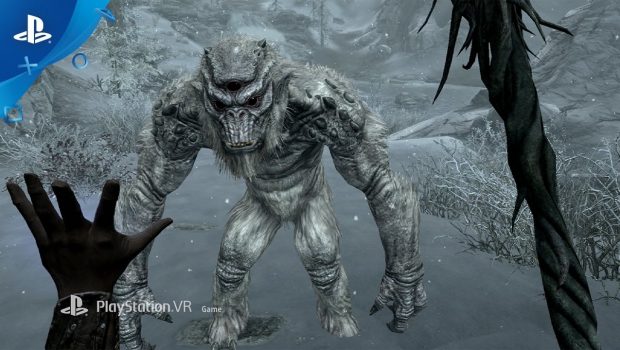 Published on November 16th, 2017 | by Admin
The Elder Scrolls V: Skyrim VR – Reimagining Skyrim for VR
Bethesda Game Studios is taking its legendary open-world fantasy RPG and bringing it to a new frontier: virtual reality! And the best news? The Elder Scrolls V: Skyrim VR is nearly here. The moment you don your headset in Skyrim VR, you'll see that it's not just the perspective that changes. You can now wield powerful magic independently in each hand and you can use real-life movements to swing swords, block blows and loose arrows. Even simple things, like perusing the world map and levelling up your character, take on new life.
Of course, it wouldn't be Skyrim without the game's iconic Dragon vs. Dragonborn battles, which reach a whole new level of immersion in VR. Lead Producer Andrew Scharf recounts his first time encountering a dragon, plus many of the ways the team at Bethesda Game Studios have reimagined Skyrim for VR in this exclusive interview:
"I was going through one of the dungeons and then I realised, 'oh, I can get two targets [with spells] at the same time,'" says Scharf, "I am basically Iron Man."
The Elder Scrolls V: Skyrim VR launches on November 17 for PlayStation VR and contains the complete Skyrim experience, including the Dawnguard, Hearthfire and Dragonborn official add-ons. Additional platform support will follow in 2018.