Games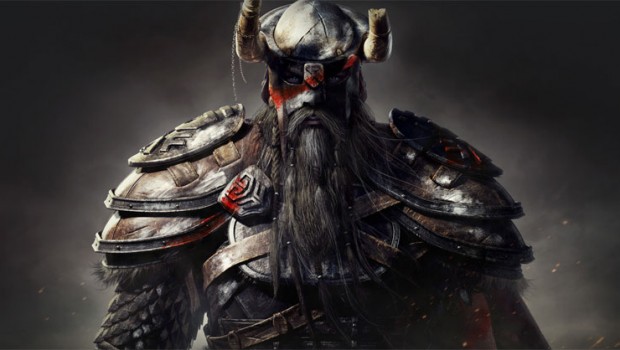 Published on April 4th, 2014 | by Admin
The Elder Scrolls Online | New Cinematic Trailer & Worldwide Launch Announcement
BETHESDA SOFTWORKS LAUNCHES THE ELDER SCROLLS® ONLINE  
Latest Game in Award-Winning Franchise Hits Stores and Digital Retailers Across the Globe  
April 4, 2014 (London, UK) – Bethesda Softworks®, a ZeniMax® Media company, today announced that The Elder Scrolls Online is now available for PC and Mac at retailers worldwide and on the official online store. Developed by ZeniMax Online Studios, The Elder Scrolls Online is the latest chapter in the award-winning franchise and brings the legendary experience online for the first time.
The Elder Scrolls Online allows gamers to choose their own style of play as they embark upon an epic adventure across all of Tamriel. Players can adventure alone on heroic quests as in previous Elder Scrolls games, explore the huge, rich world with a few friends, or join with hundreds of others in massive Player vs. Player (PvP) battles to save the Empire.
"We are grateful for the overwhelming response to The Elder Scrolls Online," said Matt Firor, Game Director of The Elder Scrolls Online. "With 5 million people registered for beta, it's clear that a large number of fans are eager to jump online and experience everything the game has to offer. We couldn't be more excited to get it into everyone's hands."
The Elder Scrolls Online was named Best Role Playing Game at E3 2013 by the Game Critics, a panel of leading North American media outlets, and is considered one of the industry's most anticipated titles for 2014. The previous chapter in this franchise was The Elder Scrolls V: Skyrim® which was released in November 2011 and enjoyed worldwide critical and commercial success. As the sequel to the 2002 Role-Playing Game of the Year, The Elder Scrolls III: Morrowind®, and the 2006 Game of the Year, The Elder Scrolls IV: Oblivion®, Skyrim earned hundreds of 'Game of the Year' awards and sold over 20 million copies.
In addition to today's PC and Mac release, The Elder Scrolls Online is in development for the PlayStation®4 system, and Xbox One®, the all-in-one games and entertainment system from Microsoft. For more information on The Elder Scrolls Online visit http://elderscrollsonline.com