Games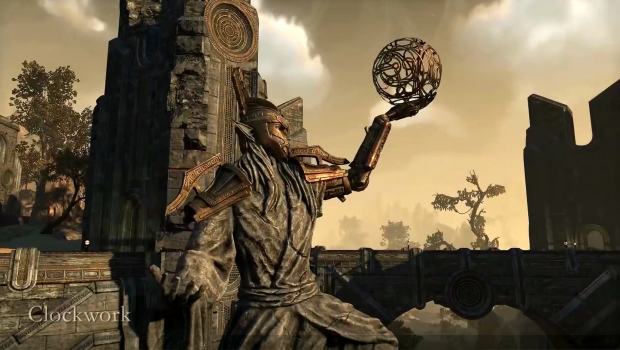 Published on September 27th, 2017 | by Admin
The Elder Scrolls Online – What is the Clockwork City?
In the world of Tamriel, the very existence of the Clockwork City is a closely guarded secret. The entrance to this covert city lies hidden in a secret underground vault. The location is known to only a select few beyond Sotha Sil's inner circle. But later this year, intrepid explorers will brave the Clockwork God's mechanical masterwork for the first time ever in The Elder Scrolls Online's newest DLC game pack, Clockwork City.
"We chose the Clockwork City to be The Elder Scrolls Online's next zone because it's a unique location that we haven't fully explored," says Creative Director Rich Lambert. "This is Sotha Sil's realm. It's his interpretation of how the world looks, how it works, or perhaps how he wants it to be. The entire realm was fabricated, so it's very different from what we've done before – which is really cool. And, of course, it's Sotha Sil, and Elder Scrolls fans love Sotha Sil. He's a mad genius."
In the Clockwork City DLC game pack, you must unravel a Daedric conspiracy, but the entire realm is a mystery in and of itself, and its true nature and purpose might be the greater riddle.
"Ultimately, with this new zone we're trying to give players the same kind of experience they had with ESO: Morrowind or the Orsinium DLC game pack," says Lambert. "They get a new space to explore, a fantastic story to experience, and they get to understand a little bit more about the Clockwork City."
Read more about the enigmatic Sotha Sil and his clockwork creations in our latest Bethesda.net post.