Games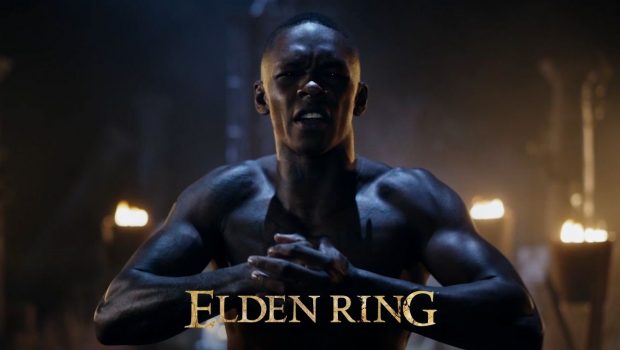 Published on June 28th, 2022 | by Andrew Bistak
Elden Ring "When you fall, don't lose faith"
Champion fighter Israel Adesanya stars in a new live action trailer for ELDEN RING reminding players what it takes to experience this expansive action RPG featuring FromSoftware's signature style of challenging and thrilling game play. The trailer follows the same theme as the first live action trailer for the game featuring popular action star Ming-Na Wen. While not set in the game's universe, the videos allude to and bring to life the surreally dark world of ELDEN RING and hint to the many trials – and triumphs – that await players in the Lands Between.
"Be sharper than their swords, hit harder than their hammer," Adesanya says to would-be seekers of the title of Elden Lord, ending with the ELDEN RING players' refrain, "May death never stop you."
With more than twelve million units sold worldwide at launch, ELDEN RING immerses players in a sprawling RPG blending FromSoftware's signature carefully crafted game experience with a dark new story as imagined by Hidetaka Miyazaki, creator of the influential DARK SOULS® video game series, and George R.R. Martin, author of The New York Times' best-selling fantasy series, "A Song of Ice and Fire." In ELDEN RING, players will chart their own path in the vast and seamless world of the Lands Between, on foot or riding Torrent, their trusted Spectral Steed. Exploration is endless in this world full of wonders, but dangers lurk around every corner.
ELDEN RING is available for PlayStation 5, PlayStation 4, Xbox Series X|S, Xbox One, and PC via STEAM.