Games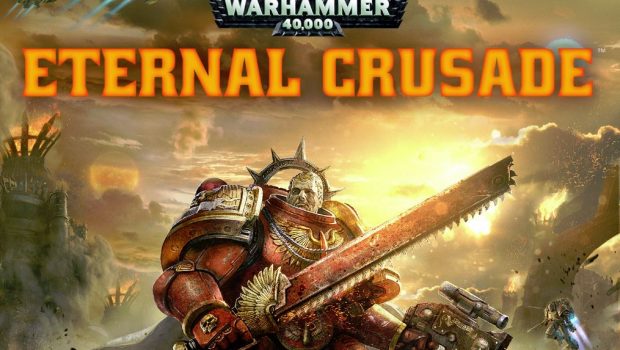 Published on June 10th, 2016 | by admin
The ELDAR are joining the fight in The ELDAR are joining the fight in
The Eldar faction will be deployed this week in Warhammer 40,000: Eternal Crusade on Steam Early Access. The fiercest and most authentic Warhammer 40,000 battles ever realized in a massive online 3rd person shooter will be released this winter for PlayStation®4, Xbox One and PC. To celebrate their arrival, BANDAI NAMCO Entertainment Europe and Behaviour Interactive reveal a brand new trailer and the packshots of this upcoming online game.
From this week, players will be able to play their favorite faction along with the Space Marines and Chaos Space Marines on the early access version. The Eldar are one of the most ancient races in the Warhammer 40,000 universe. Quite similar to the humans, the Eldar seem to be stronger than the other races thanks to their great psychic powers. Though they once ruled the stars, the proud and ancient Eldar brought a terrible curse upon themselves that sundered their empire forever. Now they struggle against the dying of the light, deploying their few remaining warriors only in the face of the gravest threats. On Arkhona the Eldar fight to reclaim a world that was once theirs.
Based on a multimillion-selling and extensive universe, Warhammer 40,000: Eternal Crusade will take gamers into a vicious battle between four factions of the 41st millennium in order to control a persistent world at war. Whether it is PvP (Player versus Player) or PvE (Player versus Environment) squads will have to work together and engage in massive battles and exterminate the other factions! To do so; fans can choose from twenty different sub-factions, earn hundreds of weapons, customization options and accessories drawn from 29 years of Warhammer 40,000 lore to create their perfect warriors!
Warhammer 40,000: Eternal Crusade will be released this Winter for PlayStation®4, Xbox One and PC in digital and box versions.
Click here to view the new trailer: https://youtu.be/jNPauWyekuc