Events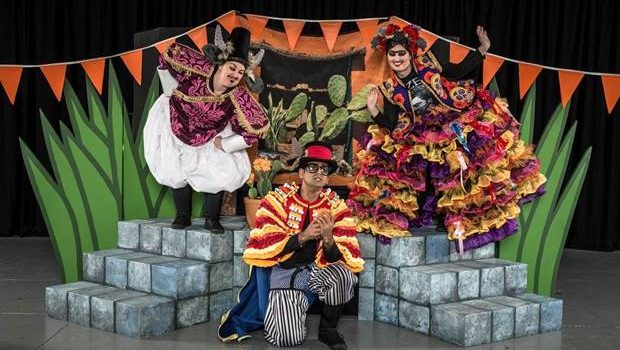 Published on October 20th, 2016 | by Admin
EL KID: AN OPERATIC RETELLING OF THE THREE BILLY GOATS GRUFF
MELBOURNE, THURSDAY 20 OCTOBER 2016 — In a unique musical collaboration, Arts Centre Melbourne has teamed up with Opera Australia to present El Kid: a modern reimagining of the Three Billy Goats Gruff powered by the glorious melodies of Bizet's opera Carmen. The family opera will be performed from 22 – 27 November at Arts Centre Melbourne's Fairfax Studio.
Designed to introduce young audiences to the wonder, passion and drama of opera, this 50-minute work explores the courage you find when you believe in yourself. Everyone is off to the fiesta, but weird little Diego is left behind – no oddballs allowed. However, in a classic showdown of the brains versus brawn, El Kid proves that fortune favours the brave and even the smallest of things can blossom into something fabulous.
Using the powerful melodies of George Bizet's opera Carmen, the hilarious adaptation of the Three Billy Goats Gruff is a fabulous musical fiesta where a weird little 'kid' teams up with a magic orange to find his nerve, beat the 'bully' goats and make his field of dreams come true. Some of Australia's finest young singers will perform the best parts of Bizet's catchy tunes, with colourful costumes and an enchanting set designed by Mark Thompson.
The brand new production developed by Opera Australia and Arts Centre Melbourne – which has been touring schools across Victoria – explores youth issues including sibling rivalry, bullying, loneliness and social conformity. El Kid is about growing-up and discovering that courage, confidence and self-respect can help you overcome the obstacles of life.
Writer and director Liesel Badorrek brings 20 years of theatre experience to El Kid, creating and performing a range of works focused on young audiences and families including Monkeyshines and Darlingwood Tales. Liesel was Associate Director on The 13-Storey Treehouse and director of both The 26-Storey Treehouse and The 52-Storey Treehouse.
Arts Centre Melbourne and Opera Australia present
El Kid
Tue 22, Sat 26 & Sun 27 November
Tue 22 Nov, 7pm
Sat 26 Nov, 2pm & 5pm
Sun 27 Nov, 11am & 2pm
Ages 5-12
Book: artscentremelbourne.com.au or 1300 182 183