Films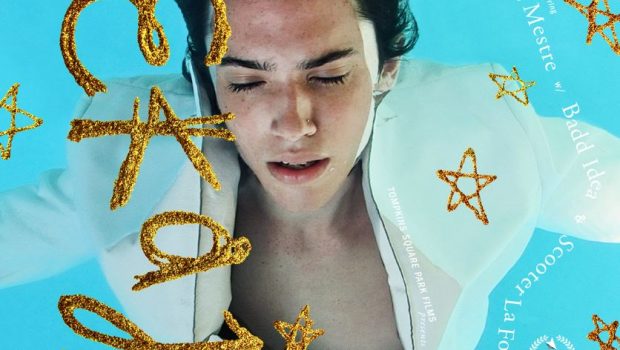 Published on December 3rd, 2018 | by Harris Dang
Ekaj – Film Review
Reviewed by Harris Dang on the 2nd of December 2018
Tompkins Square Park Films present a film by Cati Gonzalez
Produced by Cati Gonzalez, Mike Gonzalez, Patricia Guillouard and Alex Leisenring
Written by Cati Gonzalez
Starring Jake Mestre, Badd Idea, Scooter LaForge, Maximillian France and Vinny Cruz
Edited by Cati Gonzalez, Mike Gonzalez
Cinematography Cati Gonzalez
Running Time: 79 minutes
Rating: 16+
Release Date: November 2015 (now available to watch on Amazon Prime)
When stories that focused on the lives of the LGBTIQ community came out throughout the past decades, characters were either demonised, stereotyped or marginalised to the point where enough was enough. In the past few years, we have received fantastic films that were sensitive towards the plight of the community, genuine in their portrayals, and most importantly, filmmakers were presenting them as human beings.
In the case of director Cati Gonzalez's Ekaj, we explore the lives of indigent Puerto Ricans in New York. The film is intent in capturing the feel of the LGBTIQ and Puerto Rican community in how they find themselves basically thrown away by the harshness of life. When their family and loved ones do not accept who they are, they run to the cities and do what they can in order to survive. With a strong focus, timely themes and an unorthodox approach in its storytelling, does the film succeed?
Jake Mestre stars as the titular character Ekaj, a wide-eyed drifter, who has been ostracised from his family due to his sexual orientation, particularly through the eyes of his father (Vinny Cruz). With nothing besides the clothes on his back and an idea on how to make money to get by, Ekaj flees to New York City.
Desperate for food and a place to sleep, Ekaj resorts to prostitution, which results in many men coming to his rescue but also taking advantage of his fragile state, including Johnny (Scooter LaForge), a starving artist with whom Ejak falls in love. One day, sitting on a lonely park bench, Ekaj meets Mecca (Badd Idea), an easy-going, laidback thief, who takes Ekaj under his wing. It marks the catalyst of a new friendship.
Like the best LGBTIQ films, they all provide an honest outlook in their storytelling. And in the case of Cati Gonzalez's Ekaj, the film manages to do exactly that, with its stellar performances, the authentic outlook in its storytelling, the realistically immersive cinematography, the pitch-black humour and the well-defined lead characters.
Director Cati Gonzalez is an accomplished photographer in her own right. In the terms of cinematography and  editing (in which she handles herself, among many other roles alongside her partner, Mike Gonzalez), the film comes across as voyeuristic and confronting, to the point of being almost vérité-esque.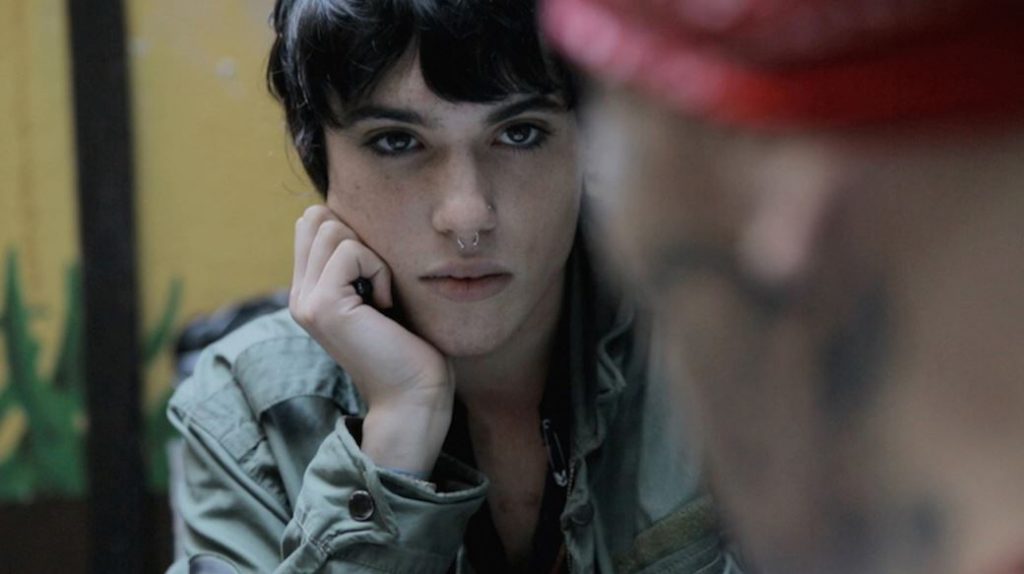 Gonzalez shows a remarkably assured hand to the visual storytelling by resorting to hand-held shots, long takes, POV shots and especially changing video resolutions resulting in shots that emphasise the grain in the environments (without looking overly disorienting). Not only do they add a sense of realism to the story in how the indigent live in New York City, but it also lends a sense of beauty in how it captures the characters' travels, especially during the night-time.
The film also deals with prescient themes of gender identity, drug addiction, mental illness, suicide, and even AIDS in a remarkable manner. While there are moments that lack subtlety, such as the appearances of Ekaj's father in flashbacks, Gonzalez's implementation of said themes in the story do make their mark and provide ample perspective in rounding out the lead characters. Gonzalez never presents them on-screen in a judgmental way, but as individuals who have been dealt with a lousy hand in life; it results in them being aimless and clueless not because of their lack of aspirations.
Adding to the verisimilitude are the performances from the leads, whom have no prior acting experience. While they are unrefined and raw in their approach, the leads are very fitting for their characters. Jake Mestre as Ekaj is convincing in how lifeless his character can be due to the lack of purpose he has in his life, and he gradually becomes more compelling throughout the film, particularly with his expressive eyes. When Ekaj becomes more determined and autonomous, Mestre conveys the progression very well.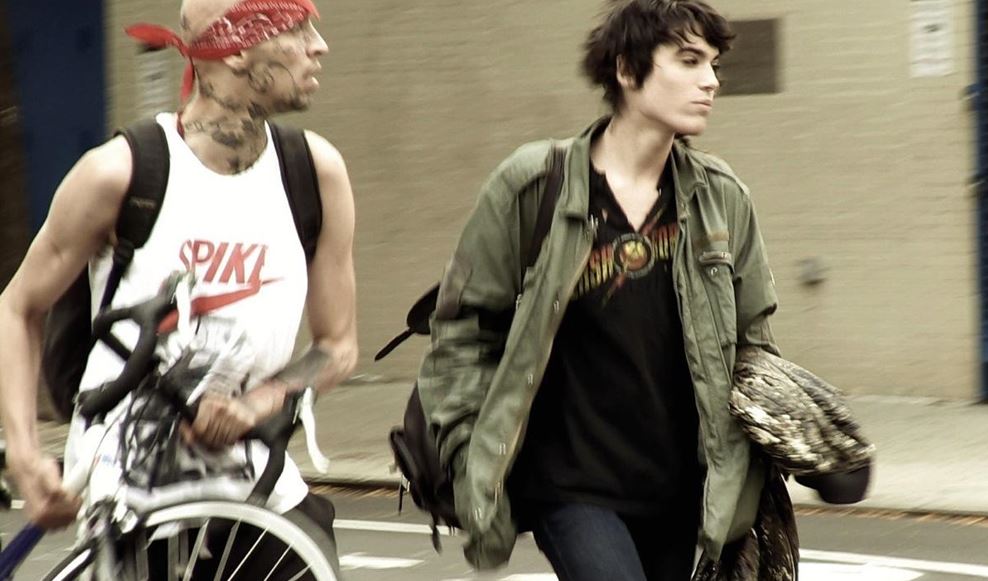 Badd Idea is absolutely fantastic as the acerbic, laidback, brutally honest, yet caring Mecca. From the second he appears on screen, it becomes perfectly clear why the two share a kindred connection and rapport;  he is a delight whenever he shows up. Despite his tough exterior, he has a good heart and his acerbic and incisive remarks about Ekaj, his life and especially his health condition about AIDS is remarkably dark, yet incredibly funny. The concept for a character such as this could have been corny or cloying, but Idea's performance makes his character warm and real.
While the leads and the themes of the story are very well-executed, some parts of the story don't entirely convince. A stronger balance in characterisations between Ekaj and Mecca would have given the film a stronger emotional punch in the final act, but the biggest issue is the subplot involving the starving artist, Johnny.
It isn't as effective as it could've been mainly due to the lack of chemistry between Scooter LaForge and Jake Mestre. We never truly get a sense as to why Ekaj would fall in love with such a man, although there are hints as to Ekaj falling in love with the idea of what Johnny is meant to represent, but it doesn't truly work due to the unconvincing portrayal of Johnny as an abuser as well as an artist.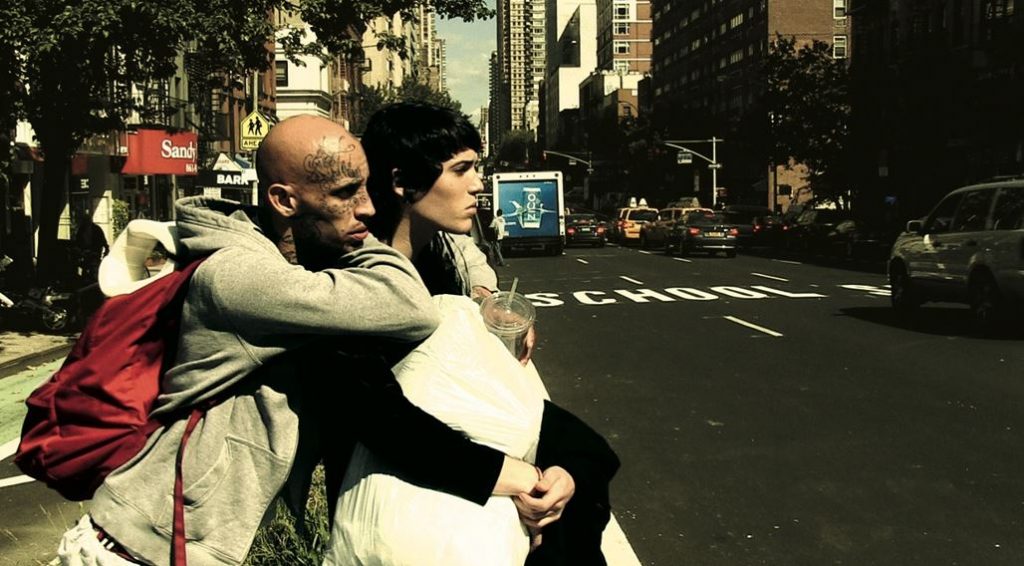 Overall, Ekaj is a compelling directorial debut from Cati Gonzalez, thanks to her confident direction, the great lead performances, the striking cinematography and editing, the punchy themes and the three-dimensional lead characters, particularly Mecca.
Summary: The film deals with prescient themes of gender identity, drug addiction, mental illness, suicide, and even AIDS in a remarkable manner. It is a compelling directorial debut from Cati Gonzalez.