PS4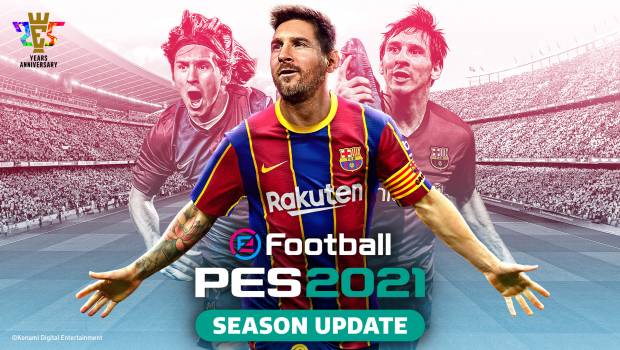 Published on September 23rd, 2020 | by Jamie Kirk
eFootball PES 2021 Season Update PS4 Review
Summary: eFootball PES 2021 Season Update is last years game at a cut price with mostly up to date rosters. It's a beautiful game to play, marred by significant presentation issues and the lack of any killer game modes.
The transition between console generations is always a trying time for football games. The new systems always feature some of the worst sporting games of the generation as developers come to grips with new hardware. Meanwhile the older generation trudges on, putting band-aids over creaking engines and hoping players fork out full price to have the matchday squads updated. It is notable this year then, that Konami has come right out and declared their intention to focus their development on next years iteration. So, this years eFootball PES 2021 Season Update is exactly what it says. A cut priced edition of last years game with some minor fixes and updated rosters.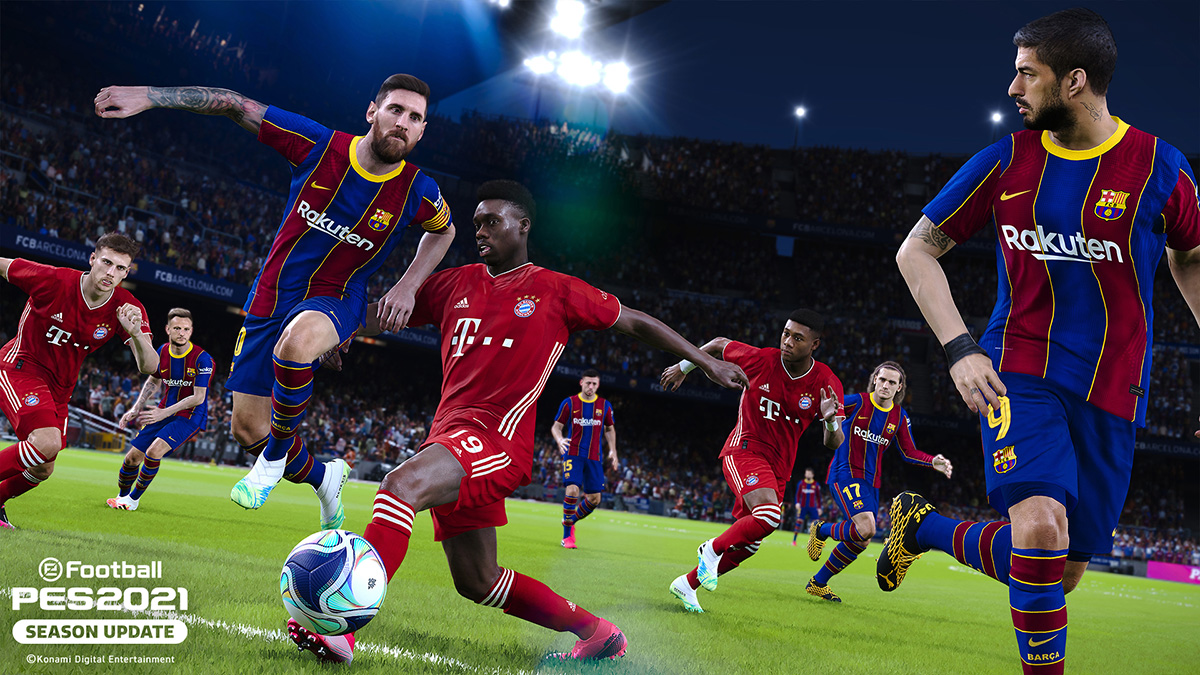 This is not necessarily a bad thing, as the underlying game of football from eFootball PES 2020 was beautiful. I said it myself in the review I did last year. This is the exact same game, just with some minor bug fixes through patches. We'll go through it quickly.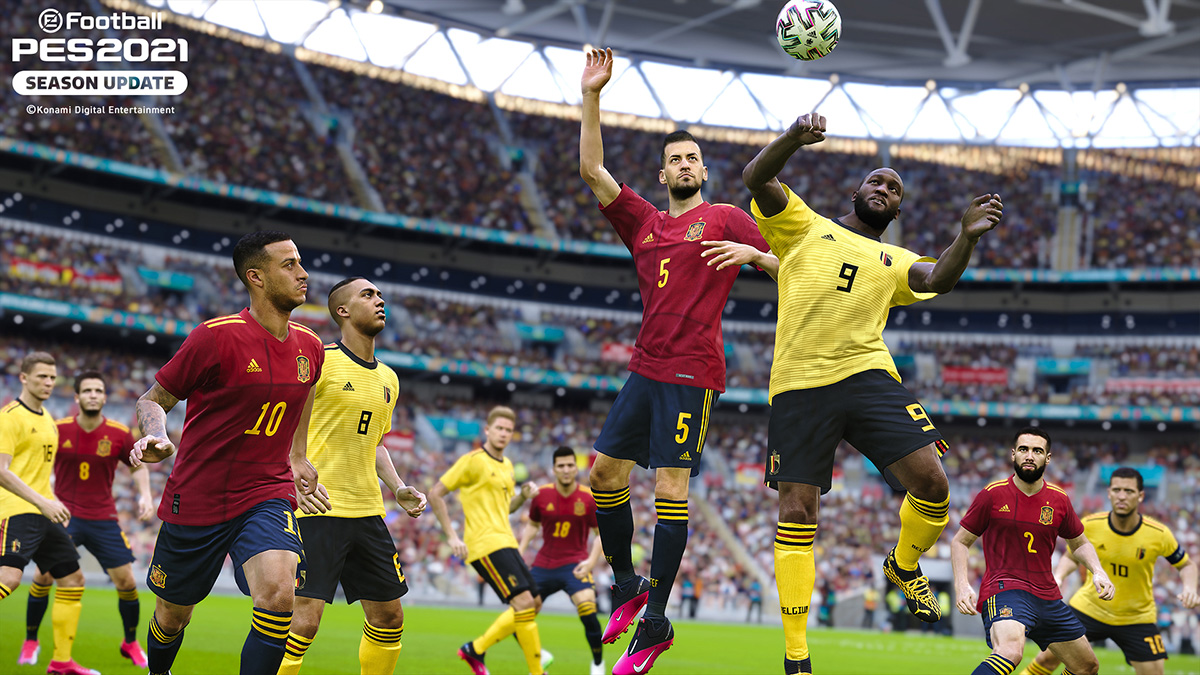 This means that you get a much more fun game than FIFA, just with home brand trappings. The ball moves beautifully, taking delicious arcs through the air as you let loose with a cross field ball. It bounces more naturally than FIFA, and deflections can be just as comical as they are in real life.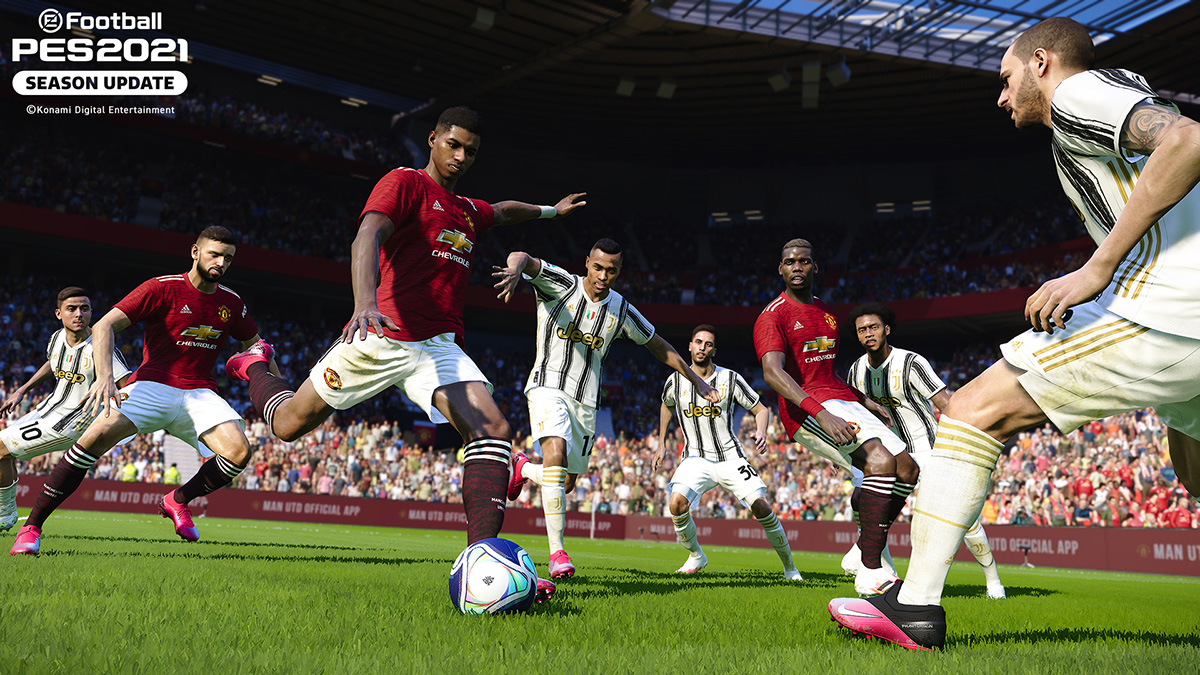 It also fixes something rather irksome about FIFA. Pace will make a difference. All too often in FIFA you could be clean through on goal with Kylian Mbappe only for a 34 year old league 2 defender to catch up to him and dispossess them. In eFootball PES 2021 a striker that is considerably faster than a defender will have the advantage. In a foot race chasing the ball they will win, if they get past them, they'll leave them in the dust. This doesn't automatically mean you can just load up your attackers with speed demons and win 5-0, you'll still need to play smart football. However it is nice to see the advantage actually be an advantage.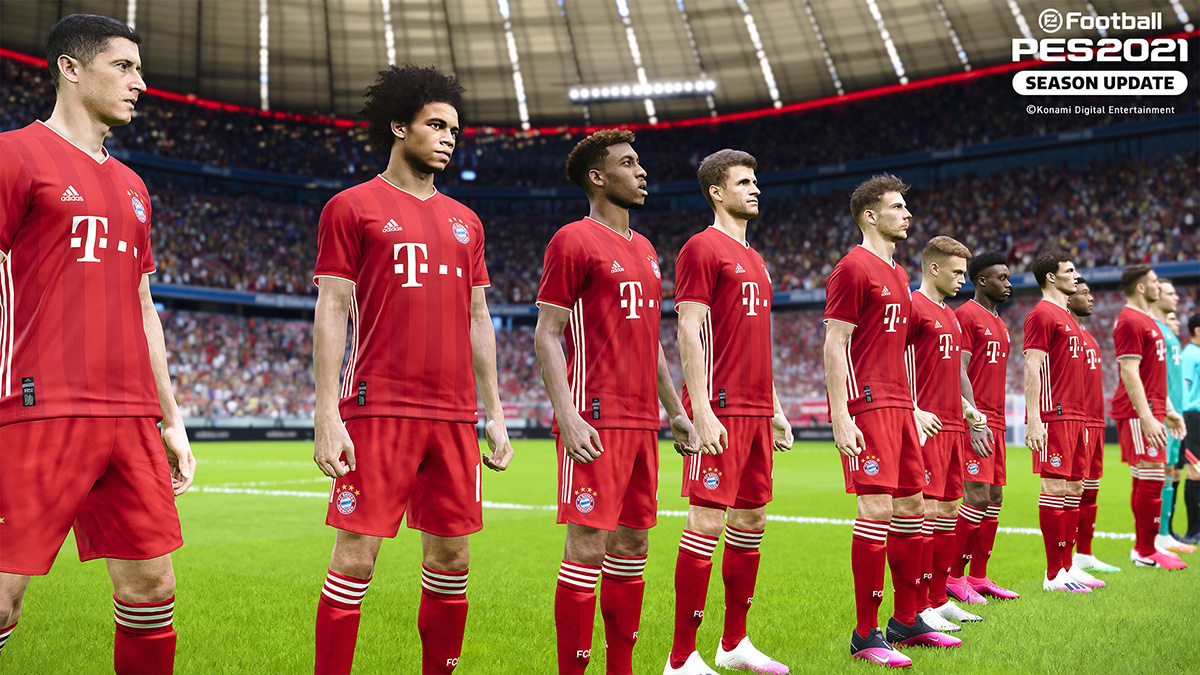 The camera for eFootball PES 2021 is also a thing of beauty. It feels dynamic and makes the action seem more immediate. It seems like such an obvious upgrade to make to the mostly static cameras of years past but every time you play you can't help but marvel at its freshness.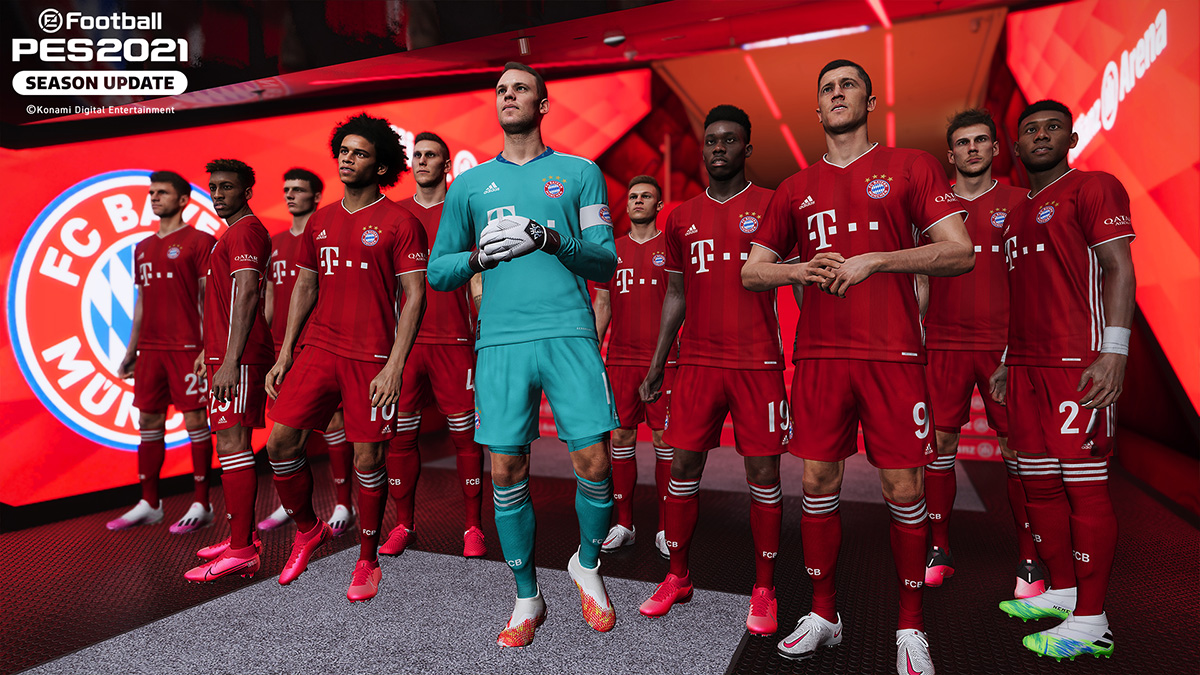 It's clearly the champion on the pitch, although fans expecting major improvements or evolutions of last years game will not find anything new. If you are a star at the 2020 version you'll be a star at this. If you are tired of playing the 2020 version there isn't anything here to convince you to pick it up.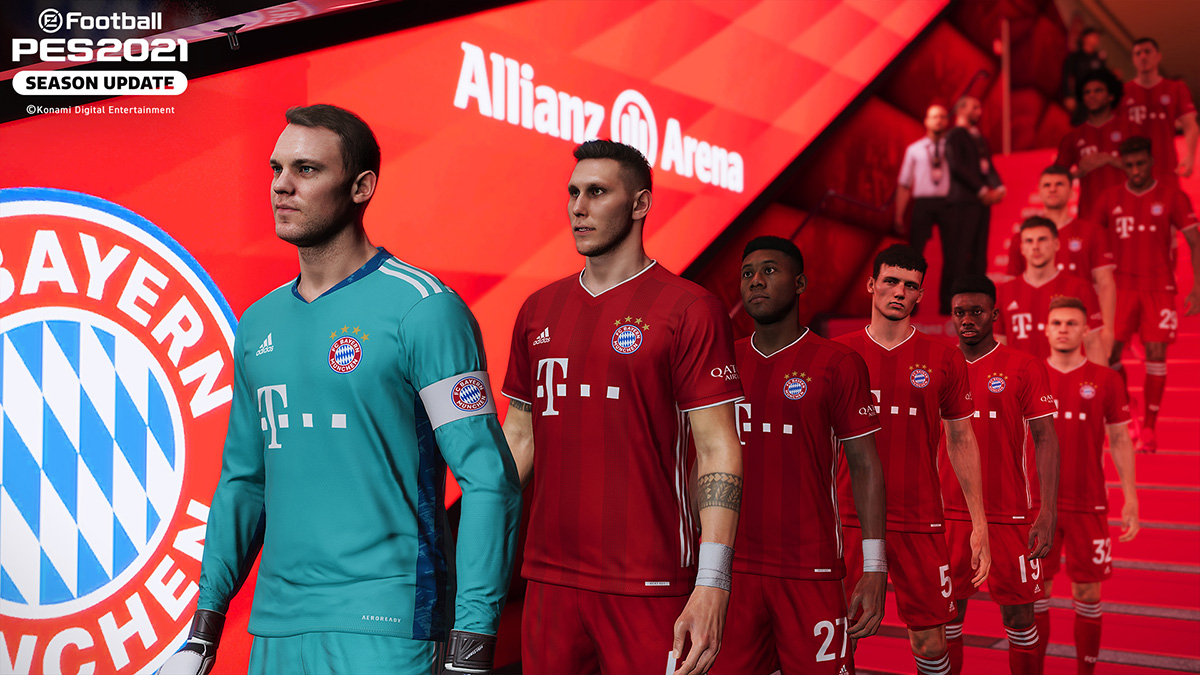 The presentation remains awful, and not in a 'part of the charm' way. The menus are PS2 level basic. It's almost as if Konami thought that nothing was better than trying in the face of FIFA's licenses and slick television like presentation. The same goes for the commentary. It's never been a strong suit of the series, and it continues to be terrible. For such a beautiful game the presentation is almost deliberately sabotaging its chances at reaching new audience members.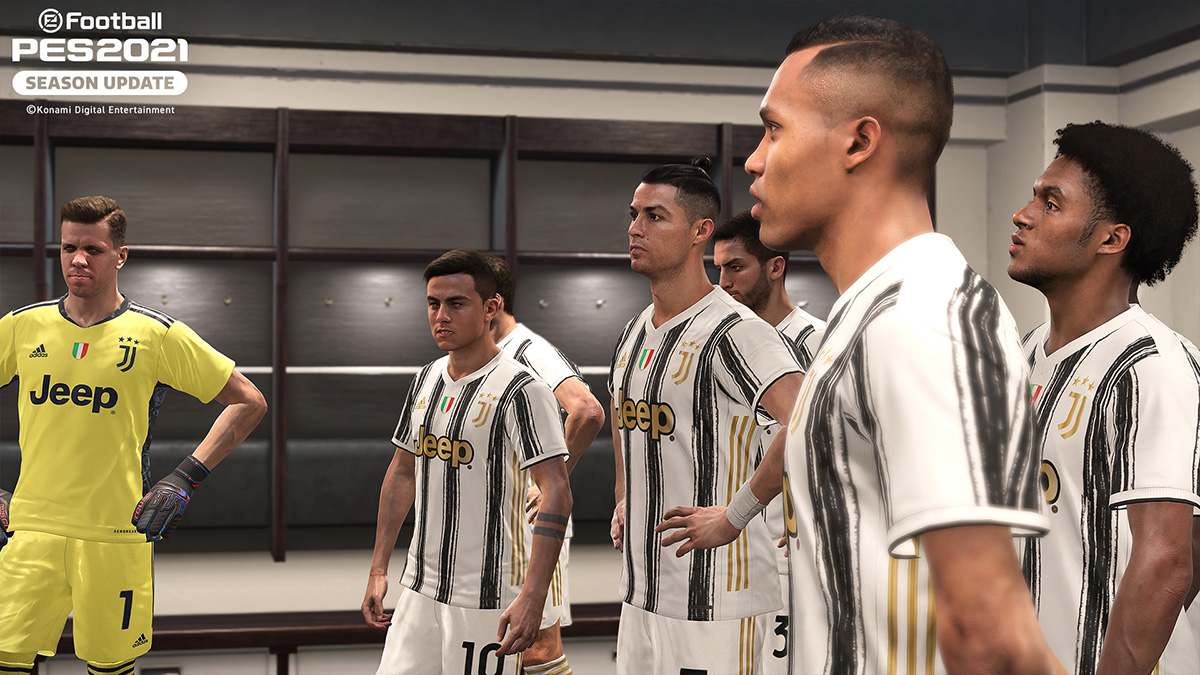 The game modes are all the same as last year. Master league remains a pale imitation of FIFA's increasingly stagnant career mode. MyClub is fun enough but also again just a shadow of its more successful rival.
There's not much more to say about eFootball PES 2021 Season Update that wasn't covered in the 2020 review. On the pitch it remains the king. Everything surrounding it should be torn down and built from the ground up. If you want to just play a game of football, then the price of this make it unbeatable. But if you want any significant game modes to compliment the action, you will find it sorely lacking. It remains to be seen what Konami do next year, but if it can build on gameplay like this we might have a game on our hands.