Hardware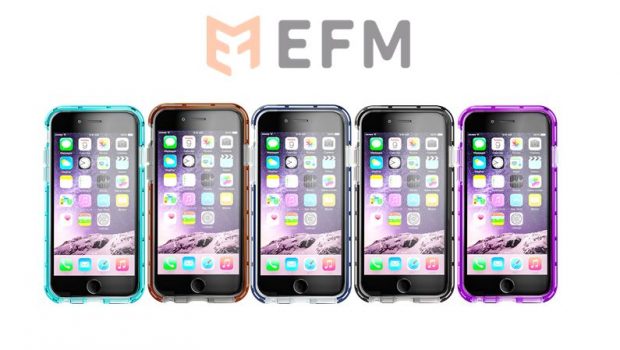 Published on November 10th, 2016 | by Admin
EFM® UNVEILS AN EXCLUSIVE PARTNERSHIP WITH D3O® AND NEW COLOUR LINEUP
EFM®, one of the leading mobile accessory and lifestyle brands in Australia and New Zealand, has announced an exclusive partnership with D3O®, the UK-based developer of patented ground breaking impact protection solutions. This partnership will see D3O®'s unique, impact protection technology used in various smartphone accessories under the EFM brand name.
What is D3O®?
D3O® core patented technology is based on non-Newtonian principles. In standard conditions, the molecules in a non-Newtonian fluid flow freely allowing the material to remain soft and flexible. On impact, they lock together for milliseconds dissipating the impact energy and reducing the force transmitted, but then instantly return to their flexible state.
The first case and protection products available will be the EFM® Aspen Case Armour and the EFM® Monaco Wallet Case Armour.  Both lines will be available in the distinctive D3O® orange, as well as five brand new colours including: Jet Black, Mint, Violet, Navy and Slate (dark grey).** handset model dependant.

All models will feature brand new, patented technology in the form of injection moulded D3O® smart material that will offer market leading impact protection together with ultra slim case designs. Commenting on the partnership with D3O®, EFM Product & Brand Manager Duane Cubbage said, "I am genuinely excited to release the lightest, slimmest, D3O® injected, high impact protective case range in the market". a genuine global leader in impact protection technology."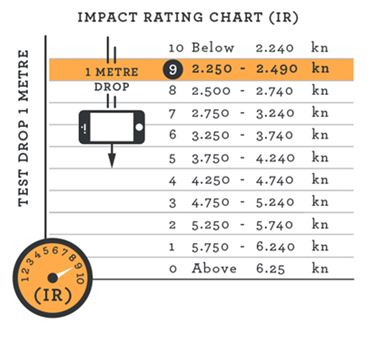 Product Features
The EFM® Aspen Case Armour is manufactured from high-grade TPU integrated with D3O®, whilst the EFM® Monaco Wallet Case Armour features a flip cover with a secure magnetic latch to protect your screen, plus an interior shell made with the D3O® impact protection material to provide superior impact resistance.

Product Testing
EFM sets its self apart with its unique Impact rating system. All, EFM cases undergo a lab-controlled drop test. This involves dropping the phone with the case on from a height of 1m, then measuring the amount of force produced when the case hits the bottom. The lower the case's impact force, the higher its impact resistance, which also means a higher impact rating.
Retail Pricing
The EFM® Aspen retails for $59.00 and the EFM® Monaco retails for $69.00 in New Zealand. Ranges are available for iPhone 7, IPhone 6, IPhone 6S, IPhone 6 Plus, IPhone 6S Plus, IPhone SE and Samsung Galaxy S7. Full ranges can be viewed at www.myefm.com.