Hardware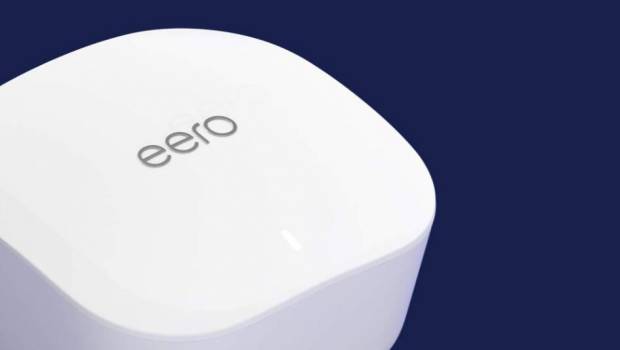 Published on June 25th, 2020 | by John Furness
Eero Mesh Wifi Arrives in Australia … our review
With most of us having multiple devices and gadgets scattered throughout the house, there's a rising demand and drain on the home Wi-Fi. We are also increasingly taking for granted the availability and reliability of high speed Wi-Fi. This is particularly problematic if you, like us have been using a single home router. Like us you may also have a Wi-Fi speaker or two in the lounge area, a couple of smart TV's and regularly stream in ultra-high definition. Not to mention owning a plethora of smart phones/tablets/computers and a range of other smart gadgets, including gaming consoles.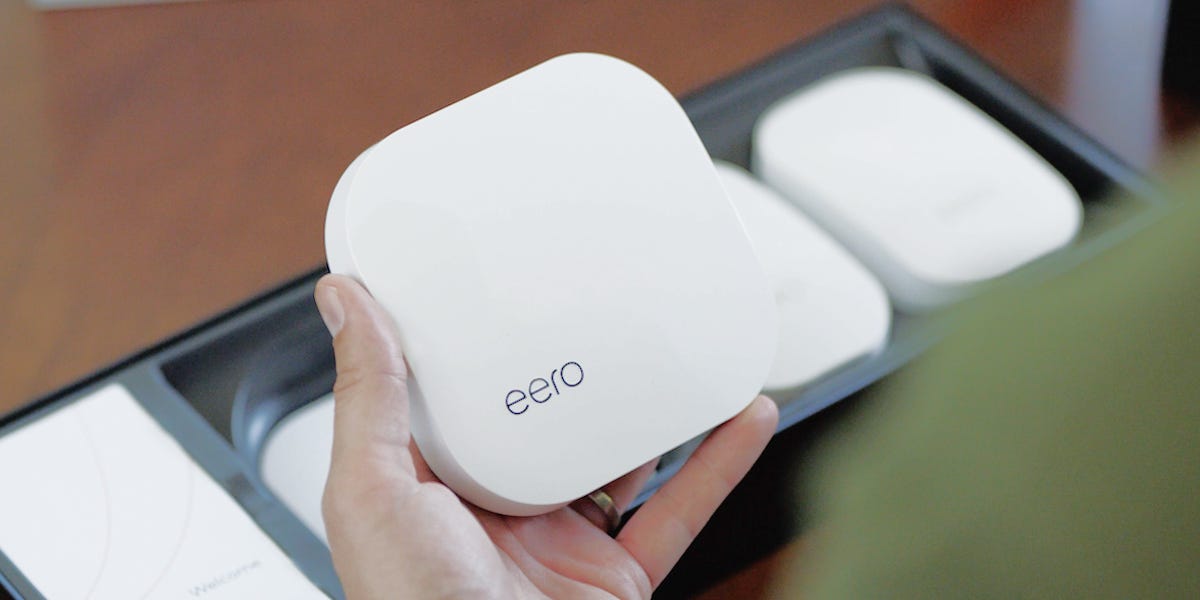 If you are using a single router (like us) you're likely running into the same internet frustrations as our family.  Our Smart TV (located far from our router) would drop out regularly throughout the day. Our kids would constantly complain of signal dropouts and dead-spots in multiple places around the home.  Corona Virus, home-schooling and working from home amplified this and our need for fast and reliable Wi-Fi was never greater.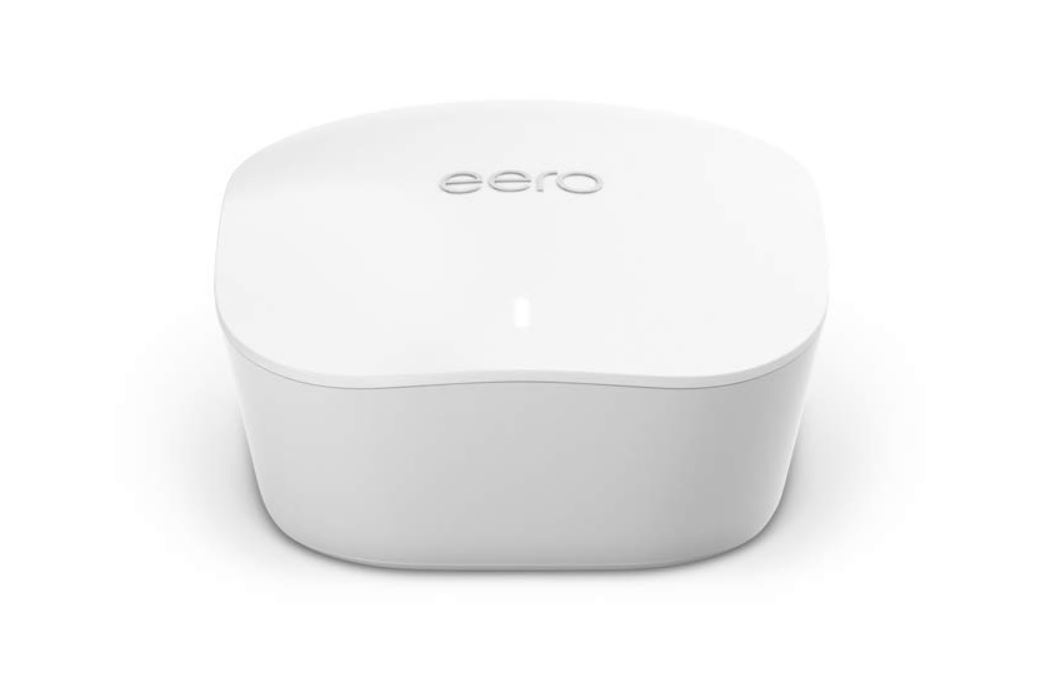 Our home footprint is approximately 360 square meters. On moving into a new double-storey house 2 years ago, I upgraded from our service-provided router to a TP Link Archer VR300.  Daily dropouts continued, particularly in our lounge room which was located furthest from the router.  Streaming movies was a daily problem.  A couple of months ago I changed internet plans and upgraded to the fastest plan I could within my budget.  While there were improvements in internet speed in the vicinity of the router, speed and reliability dropped significantly in areas further away.  Speed tests showed 40Mbs next to the router and 2-3Mbs in the nearby lounge room.  I had no Wi-Fi signal in my bedroom.
I knew I had to consider other Wi-Fi options and concluded there were 4 possible solutions:
A bigger and more powerful router
Wired internet
Extenders (aka boosters or repeaters)
Wi-Fi Mesh
I've already mentioned the upgrading of my router.  While this might be a smart and less expensive set-up for a smaller home it wasn't realistic for a large home like mine.  Likewise, re-positioning my router wasn't an option as the only phone jack sat at the far end of my house.
Wired internet throughout the home might be attainable if you're in the construction phase of building your home and can easily conceal the cables.  But if you can't conceal them, cables can look messy and unattractive, be a tripping hazard for the kids or become a good chew for the dog.
Another commonly utilised solution is the internet extender.  I researched this option and initially considered it.  The idea is that the extender expands the signal of the Wi-Fi router and throws it further around the home.  This is a fairly inexpensive option, but it does have a substantial downside.  While the extender can push the signal around, it results in a significant degrading and diminishing of Wi-Fi speed and reliability.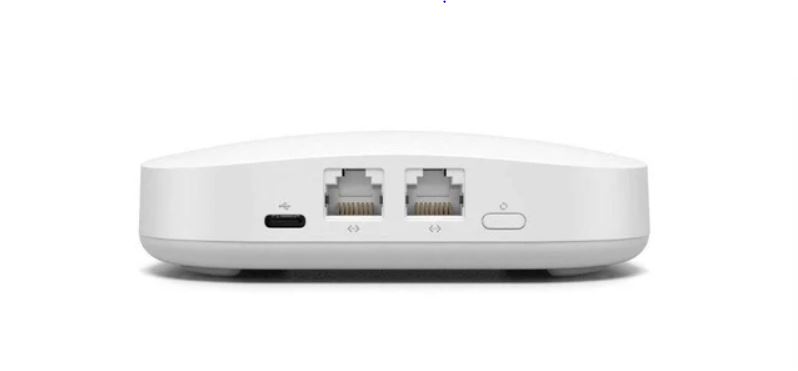 The Wi-Fi mesh system seemed like the most effective option. So what is it?
The concept of covering your home with a Wi-Fi blanket (or mesh) was first pioneered by eero back in 2016.  In 2019 eero was acquired by Amazon and while other companies now offer similar products, it's hard to go past eero's 3rd generation system.  While single units can be purchased, the eero 'system' starts with a pack of 3 nodes that cover up to 460 square meters (more devices can be added if needed).  Each node acts as a router, a wireless mesh access point that is plugged into a power point.  Unlike the extender that throws a diminished signal from your base router, with the mesh system your phone seamlessly switches between each eero router node as you walk around the house.  Each node can also be a wired access point as there's 2 Ethernet ports on each device.  You definitely don't need to be an IT pro to set it up.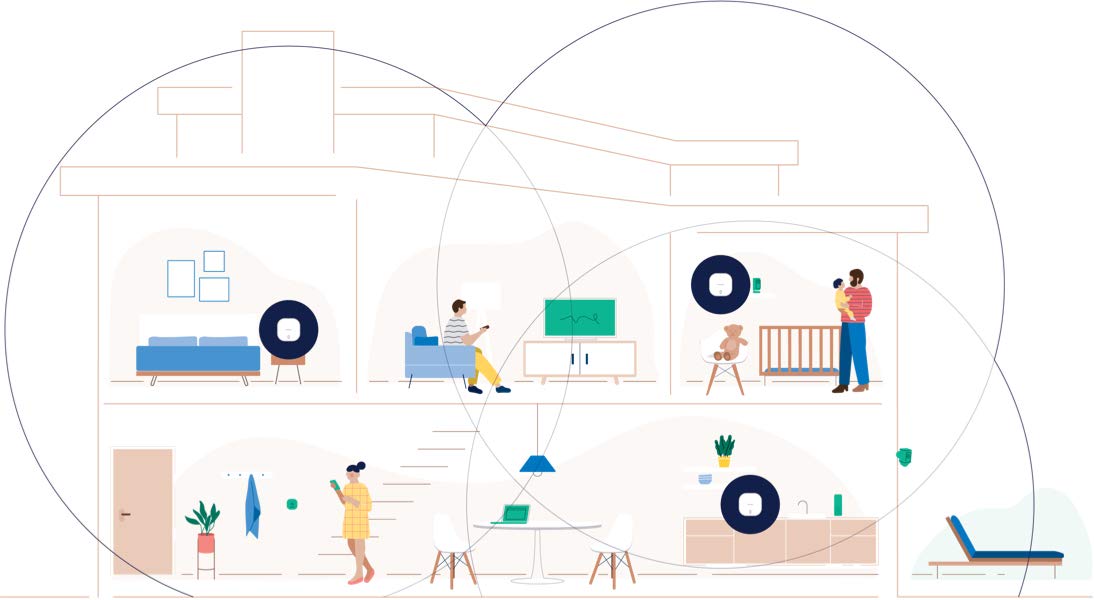 Eero Highlights
Fast standalone router – The eero mesh wifi router brings up to 140 sq.m of fast, reliable wifi to your home.

Easily expand your system – With cross-compatible hardware, you can add eero products as your needs change.

Works with your internet service provider – eero connects to your modem to bring your existing internet connection to every corner of your home.

Set up in minutes – The eero app walks you through setup and allows you to manage and control your network from anywhere.

Don't let wifi slow you down – Get the most from your wifi by streaming, gaming, and working from anywhere in your home.

Gets better over time – Automatic updates keep your network safe and secure.

TrueMesh technology – eero intelligently routes traffic to avoid congestion, buffering, and dropoffs.
Eero Mesh Design
The eero units are small, sleek and unobtrusive.  With rounded corners and a glossy white finish each unit is equipped with 2 Ethernet ports a power port and a status LED.  Each unit is low profile and measures around 10cm square by 6cm tall.  This makes eero one of the smallest of the mesh networking designs around.

The App
The accompanying App is really helpful.  It takes you through the setup and assists you to identify appropriate locations to place each of the nodes.  It allows visualisation of every device throughout the house, showing which eero node a smart gadget is attached to.  It also allows for profiles to be set up and lets you pause the internet going to any of the profiles or individual devices.  This is particularly useful if wanting to better manage your children's time spent on the internet.  My only suggestion to Amazon is that their next generation of eero mesh incorporates a built-in smart speaker to complement the App.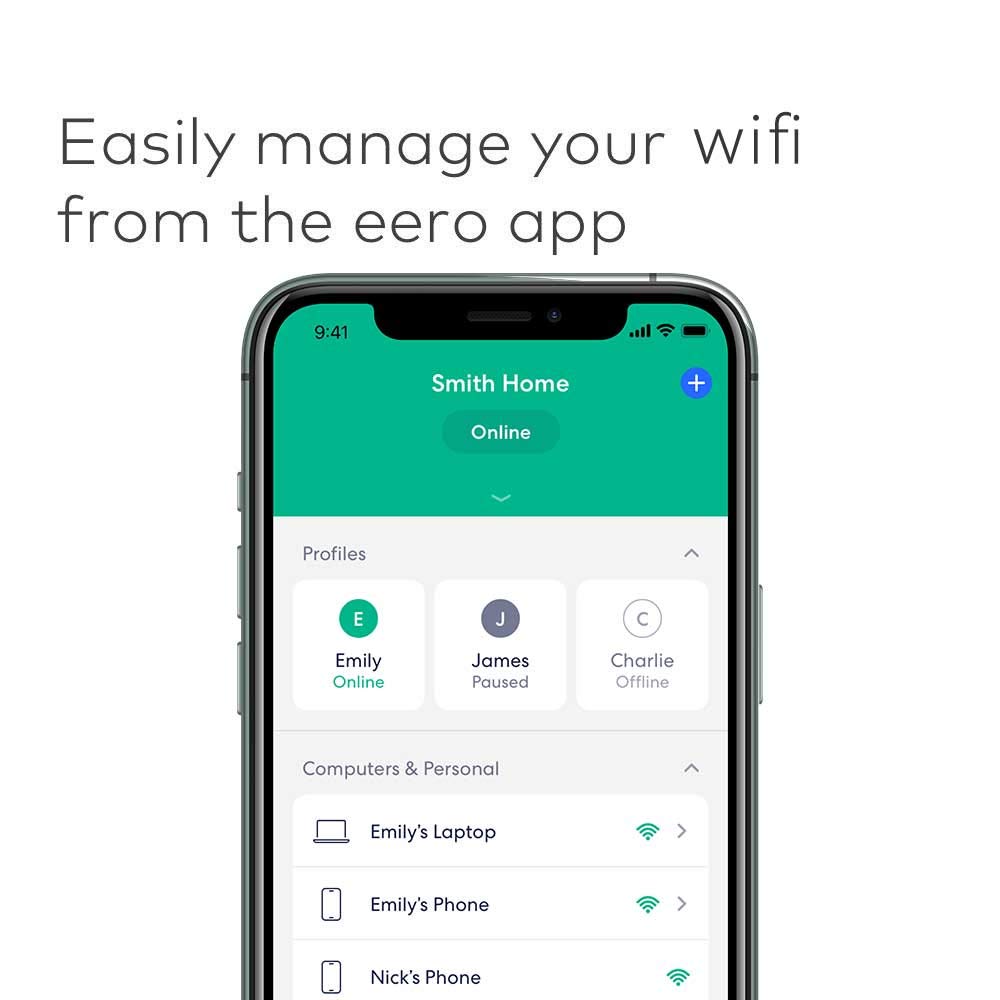 I have had the 3-pack eero system in my home now for the past 2-3 weeks.  It is working seamlessly and is honestly hard to fault.  While the top speed offered by my internet provider is modest, I have yet to find a dead spot or even a spot with diminished signal strength anywhere in my home.  I consistently receive 35-45Mbs in every corner of my house (eero claims to be best for homes for internet speeds up to 350Mbs).  However what I love most about eero is that I no longer even think about my wifi.  I know it just works.
While eero has been around since 2016 it has only arrived on Australian shores this week (shipping commencing 24th June 2020).  It is available via amazon (www.amazon.com.au/eero) at $199 for the single pack and $429 for the three pack.
Eero specifications
Wifi coverage
1-pack: best for homes up to 140 sq.m
3-pack: best for homes up to 460 sq.m
Type
Router (connects to modem as primary router)
Wireless network speed
1-pack: best for internet speeds up to 550 Mbps
3-pack: best for internet speeds up to 350 Mbps
Wifi connectivity
Dual-band wifi radios, simultaneous 2.4 GHz and 5 GHz, 2×2 MU-MIMO, beamforming, IEEE 802.11a/b/g/n/ac
Wired connectivity
2 auto-sensing Gigabit ports for WAN and/or LAN connectivity
Smart home connectivity
Amazon wifi setup, Apple HomeKit, Bluetooth LE 5.0
Processor, memory and storage
700 MHz quad-core processor, 512MB RAM, 4GB flash storage
Security and network services
WPA2 encryption, Family Profiles, DHCP, IPV6, NAT, VPN Passthrough, UPnP, Static IP and Port Forwarding
Required for setup
Supported iOS or Android device, Internet service (with cable or DSL modem, if required). Learn more about setup.
Environmental requirements
Operating: 0˚C-35˚C, Storage: -25˚C-60˚C, Relative humidity operating: 20%-90% non-condensing, Operating altitude: <3000 m
Dimensions
98 mm x 98 mm x 60 mm
Warranty and Support
1-year limited warranty. Customer support is available 7 days a week. Learn more about customer support.
Included in the Box
1-pack: 1 eero, 1 power adaptor, 1 Ethernet cable
3-pack: 3 eeros, 3 power adaptors, 1 Ethernet cable