Hardware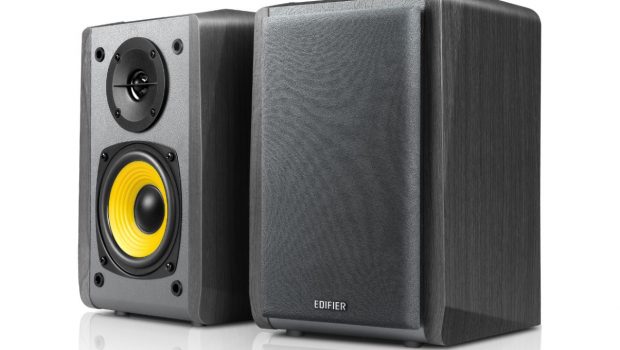 Published on June 16th, 2017 | by Admin
EDIFIER'S CLASSIC SPEAKERS GET A FACELIFT
Melbourne, 16th of June 2017 – Edifier is re-introducing bookshelf speakers in a whole new way. The R1010BT is the revisitation of the Edifier classic, the R1000TCN.  Now they've kicked it up a notch with a compact set of speakers that deliver high-quality audio performance at a fraction of the price. For just NZD$129.99 these classic speakers are well worth a look.
Great entry level speakers
Whether you're looking for a first set of speakers for your teen or you want a stylish pair to liven up your office, the R1010BT will tick all your boxes. Simple and easy to use, the speakers can be connected via Bluetooth, RCA or 3.5mm Aux. The built in amplifier eliminates the need for an amplifier/receiver. Plus the handy bass and volume dials mean you can pump up the sounds any time you like. Just don't forget to turn it down a notch when the boss walks in. 
Ideal for students 
With space at a premium in a student flat, the R1010BT speakers will fit in nicely. Stick them on a desk for those intense study sessions. Place them on a bookshelf for some background music. Crank up the volume for that Netflix binge or take gaming to the next level.
Can't decide if you want to listen to the playlist on your phone or watch videos on your laptop? No worries, with these speakers you can do both and you won't even need to disconnect. The R1010BT can be connected to two devices via Bluetooth at the same time, reducing the need to fiddle around with cables.
Look as good as they sound
Quality and style go hand in hand with the R1010BT. The classic wood grain finish with contrasting silver-coloured panels makes an elegant addition to any home or office. Drawing on the classic speaker look the R1010BT would suit everyone from the music loving dad to the fussy hipster.  The 15mm thick MDF (medium-density fibreboard) enclosures reduce unwanted, extraneous energy and vibration – great for those who like to turn their bass all the way up. The appealing rounded edges offer the softened feel. Dome tweeters produce smooth, articulate highs with ceramic-paper cone drivers delivering powerful bass.
RRP AUD $99.95
Available from Scorptec, PLE, Wireless 1 and mWave.