Hardware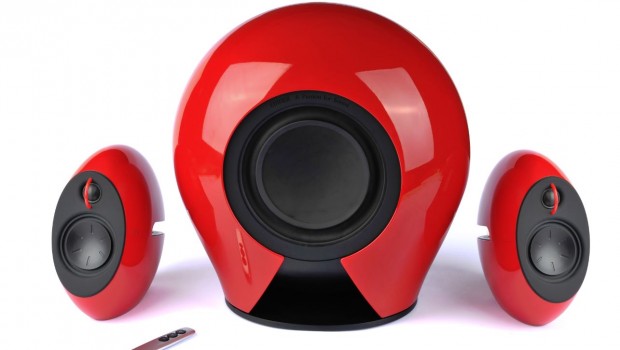 Published on January 4th, 2016 | by admin
EDIFIER TURNS UP THE VOLUME AT CES 2016 WITH NEW PARTNERSHIPS, PRODUCTS AND AMBASSADORS
If there's one stand that audiophiles will need to visit while at CES 2016, it's the Edifier stand. As a leading innovator of audio electronics and a fan fave in Australia, Edifier has some exciting news and developments to share with consumers during the Consumer Electronics Show 2016.
THX Partnership
Edifier is proud to announce their partnership with THX. Founded by George Lucas 30 years ago and recognized by audiences around the globe, THX is synonymous with the certification of world-class cinemas and recording studios, premium audio systems for home and automotive applications along with high definition and 4K displays. The partnership allows Edifier to deliver products with even better sound quality to consumers worldwide. Edifier's first THX Certified product is to be unveiled to the public for the first time at CES.
"It's interesting to note that there isn't any one body or authority on audio that holds the music or audio industry accountable for quality of output against an industry qualified standard. Working with THX is a real privilege for Edifier and a credible partnership between two brands that care very much about the nth degree of audio output and performance when delivered to an audience. It is our intention to continue to work with THX to produce speakers for home entertainment accredited by THX." – Philip Liu, VP of Edifier North America.
STAX

High-end electrostatic headphone brand, STAX will also be showcased on the stand for the first time at CES. Since acquiring the brand in 2012 Edifier has continued to enhance the STAX product and brand awareness at every level.
Products on display include the SR Lambda Series – SR-L700 and SR-L500, the Top-of-the-Line electrostatic earspeaker SR-009 the flagship model SR-007 and the advanced in-the-earspeaker system SRS-002. Each headphone features a top quality sound element for rich deep bass-response, delicate high-frequency and soothing mid-range realised in a balanced manner.
STAX amplifiers will also be on display at the Edifier stand. These include the Driver units SRM-007tII and SRM-727II. When the amplifiers are used with STAX electrostatic earspeakers they deliver a high level of sound purity and quality. The amplifiers open up new vistas for sense of mass and textural