Hardware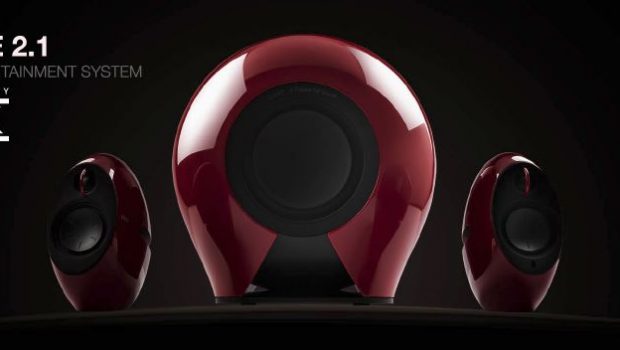 Published on June 15th, 2016 | by admin
EDIFIER TO SHOWCASE THX CERTIFIED LUNA ECLIPSE 2.1 SPEAKERS IN AUSTRALIA
Melbourne – 15 June, 2016 – Audio electronics innovator Edifier is set to wow consumers at TGE – Technology and Gadget Expo this month in Melbourne. Event goers will have the chance to experience Edifier's latest range of speakers in an authentic home setting. On display will be a wide variety of speakers from the lifestyle studio range, to PC speakers and portables.
Luna Eclipse 2.1 THX Home Audio System
Earlier in the year Edifier announced its partnership with THX. Founded by George Lucas 30 years ago and recognised by audiences around the globe, THX is synonymous with the certification of world-class cinemas and recording studios, premium audio systems for home and automotive applications along with high definition and 4K displays.
The Luna Eclipse 2.1 is now a THX certified home audio system. This home theater speaker system has multiple source options for set up. Select from Bluetooth 4.0, optical and line in for a versatile connectivity experience. The subwoofer is wireless and has a low latency of less than 18 milliseconds and boasts a 5.8G audio signal transmission. It also has a dual active 8-inch driver which enables it to reach low frequencies such as 35Hz. The Luna Eclipse 2.1 speaker system comes with a complete digital system and DSP based dynamic range control with speaker compensation. Overall the system produces a 174W power output – 100 for subwoofer and 22W x 2 for mid-ranges and 15W x2 for tweeters.
At TGE the Luna Eclipse 2.1 will be placed in a family lounge setting so consumers can sit back
and enjoy the full sound of this impressive system.
Lifestyle Studio Speakers for Dads
Edifier's heavy hitters the S1000DB and R2000DB will also be on display to the public. Inspired by the classics the Edifier S1000DB is the brand's latest 2.0 lifestyle studio speaker system. With wooden side panels and black matte finish this stylish set of speakers not only looks the part but also ticks all the boxes when it comes to premium sound quality. Stacked full of features including 5.5-inch aluminium bass drivers, titanium dome tweeters, Bluetooth aptX, various connectivity options and an angled design for an improved listening experience.
The S1000DB is available from http://www.edifier.com/au/en/ for AUD $699.00
The R2000DB features a classic design and delivers robust audio for a variety of applications.
Using newly developed 25mm silk dome "Eagle Eyes Tweeters and the Digital Signal Processing (DSP) and Dynamic Range Control (DRC) to minimise distortion, this bookshelf speaker makes the slightest sound clear. It comes with multiple connection options and delivers powerful audio for PC, gaming consoles or mini home theatre applications.
Available from http://www.edifier.com/au/en/ for AUD $369.95
Edifier's Marketing Director Audrey Anne Felix will be travelling from Hong Kong to attend the event in Melbourne.
"We are looking forward to participating in TGE this month and have some interesting innovative products for the whole family" said Felix. "With a strong presence in multimedia in the past, Edifier has evolved into a lifestyle brand that represents consumers from all walks of life, all age groups and interests, and this is evident in the varied categories we represent."
Felix will conduct a live presentation and Q & A session at TGE on Saturday, June 25th at 1.15pm. The public and media are invited to attend the 15-minute presentation where they will learn about the history of Edifier, their current line of products and exciting future developments.