Hardware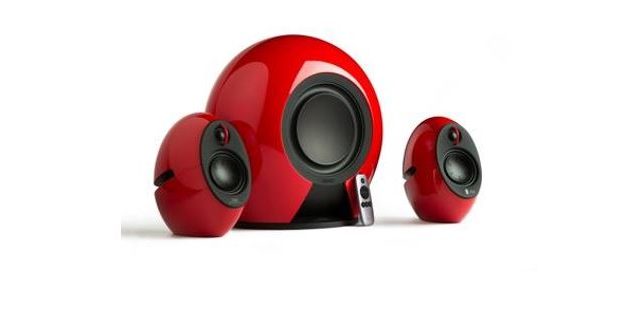 Published on October 27th, 2016 | by admin
EDIFIER TO SHOWCASE GAMING SPEAKERS AT PAX 2016
Melbourne, 27th October – When it comes to gaming, the right hardware, vivid graphics and optimal sound can be the difference between winning and losing. Thanks to Edifier, levelling up just got easier!
Edifier's Luna E e235 and Luna e25 speakers are perfect for PC, home theatre and console gaming, enabling players to become fully immersed in the battle, allowing them to hear their enemy's every move without distortion.
Both sets of speakers will be on display at PAX in Melbourne this coming November. Head to the Audion Australia stand near the main entrance to see these big hitters in action.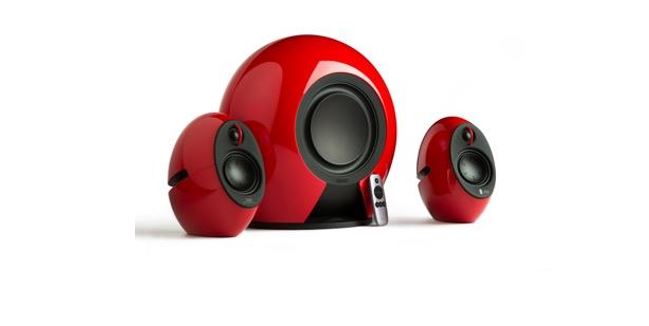 Luna E – e235 2.1 Entertainment System
This incredible piece of sound engineering is now available to Australian consumers. The e235 is a beautifully crafted, THX-certified speaker system that delivers a whopping 176 watts of power.
Features
• THX certified home entertainment system with wireless subwoofer • Bluetooth aptX • Optical input ideal for digital audio devices including Playstation® and Xbox® for gaming. • 5.8GHz wireless active subwoofer with two 8" speakers delivers 100W RMS power • 2-way 38W RMS bi-amplified satellite speakers with natural silk dome tweeters and passive radiators • Total power: 176W RMS • Built-in Digital Signal Processing (DSP) and Dynamic Range Control (DRC), and 3D sound processing • Touch sensitive controls for volume, track change and power • Infrared remote control • Bluetooth, AUX, Optical inputs • Universal 100-240V power supply
Say goodbye to old-fashioned setup and discover the simplicity of the e235, in a statementmaking form factor. With a signal range of 300 feet and Bluetooth aptX connectivity, take control of the entire home's soundscape within this sexy system. A handy remote with touch-sensitive controls puts a 5.8G 100-watt built-in subwoofer at the gamer's beck and call. Optical/Coaxial and 3.5mm auxiliary inputs guarantee that everything hooks up just right, taking their gaming experience to the next level.
Availability Available for $799 in red and black from the Edifier website. http://www.edifier.com/int/en/speakers/e235-luna-e-2.1-bluetooth-wireless-subwoofer
Luna e25 Gaming Speakers
Not your average PC speakers, the Luna 2.0 not only delivers on sound quality but also stands out for its eye catching design. Versatile and easy to use, it complements any PC or gaming laptop setup. Equipped with Bluetooth for wireless streaming, the speakers can also connect to any smart device. Punching above its weight, the Luna delivers outstanding bass. With open and clear midrange and clean treble these speakers are sure to impress even the fussiest of gamers.

Features
• Total power output: RMS 15W x 2 + 22W x 2 • Bluetooth pairing capability with Bluetooth enabled devices • Capacitive touch sensitive controls for volume, play/pause, previous/next track and standby • Auxiliary input port for versatile connectivity to external devices • Incorporation of DSP and DRC for enhanced audio performance and distortion control • Electronic crossover and dedicated power amplifier to each tweeter and bass drivers • 3" bass driver and _19mm silk dome tweeter in each speaker • Dual 2inchÅ~3inch passive bass radiators for enhanced bass effect in each speaker
Availability Available for $299.95 in red and black from the Edifier website. http://www.edifier.com/au/en/speakers/e25-luna-eclipse