Hardware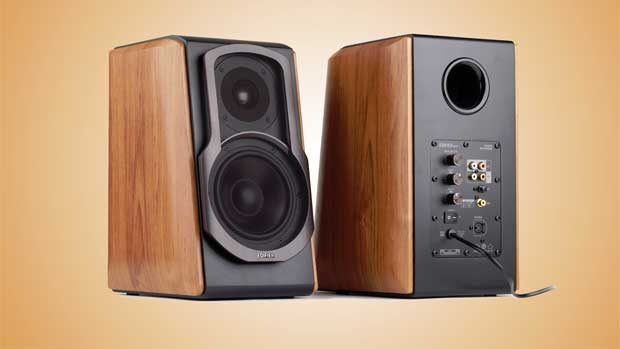 Published on November 13th, 2016 | by James Wright
Edifier S1000DB Multimedia Speakers Review
Summary: The Edifier S1000DB Multimedia Speakers provide some great quality when it comes to your audio needs
The Edifier S1000DB are high range multimedia speakers that offer users a well designed product with some excellent audio quality, including connectivity such as Bluetooth, PC, Auxiliary, Optical and Coaxial. However underneath these heavy speakers is a large titanium tweeter inside both units and powerful 5.5″ forward facing drivers that deliver a massive 120W of audio power so your games, movies and music will boom.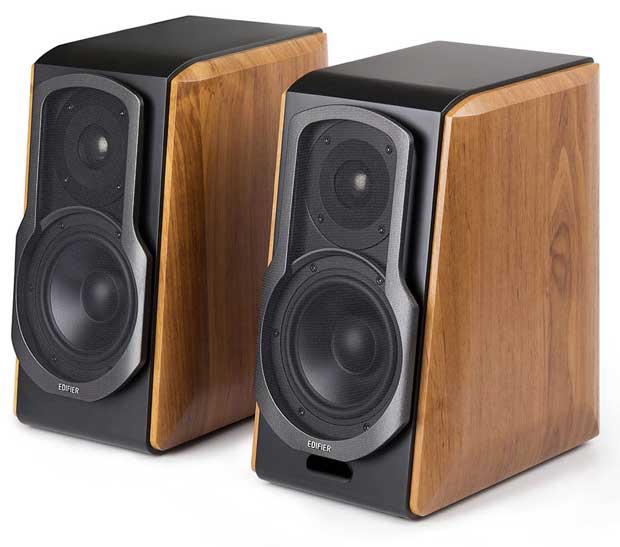 In terms of design, it's quite a distinct looking product that is not only stylised but wouldn't look out of place in anyone's home or even office for that matter, especially with its wooden finish. The Edifier S1000DB even comes with a remote control and includes all the cables required to connect this item to a wealth of audio devices. In terms of price, the Edifier S1000DB retail for around $549AUD (November 2016) and after testing these for a couple of weeks now, they are a little on the expensive side but still worth the money.
So straight out of the box, the Edifier S1000DB scream quality and I love the wooden finish that gives the product that premium look without it looking overtly ugly or something that should be in a 70's sky lodge… rather it's high-end with its appearance. It also has a titanium dome tweeter that is encased in metal and overall, the Edifier S1000DB boasts a true modern look but just be warned because these speakers are quite heavy.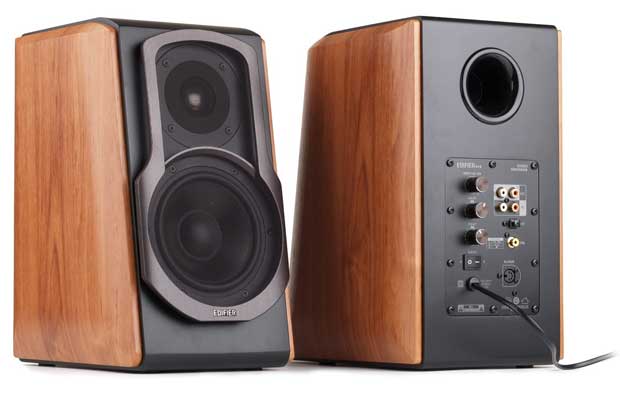 The controls are well placed on the speaker and there is an LED to help with the functionality of what the speakers are connected or doing for that matter. For example, red for optical/coaxial, Green for AUX/PC and blue for Bluetooth.I also like how the controls are located on the back which includes volume, treble and bass, including the power switch. The inputs are of course located on the back and all in all, this adds to the overall design of the Edifier S1000DB. The remote control that accompanies that Edifier S1000DB is well designed and is great for managing this system from afar but is little on the flimsy side.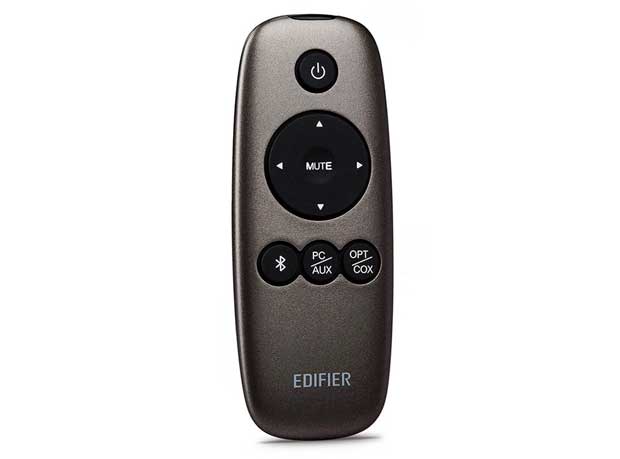 As you can see from the remote, it gives the user standby/on, master volume adjustment, mute, optical/coaxial mode, AUX/PC mode and finally a Bluetooth mode.
Specifications
   POWER OUTPUT :RMS 25W×2(Treble) +35W×2(Mid-range and bass) = 120W)
   SIGNAL TO NOISE RATIO :≥ 85dBA
   FREQUENCY RESPONSE :48Hz~20KHz (±4dB)
   INPUT SENSITIVITY :PC: 900 ± 50mV | AUX: 700 ± 50mV
   OPT, COX: 350 mFFs ± 50 mFFs
   INPUT TYPE :PC/Auxiliary/Optical/Coaxial/Bluetooth
   MID-RANGE AND BASS DRIVER :5.5 inch
   TREBLE DRIVER :1 inch
Connecting the Edifier S1000DB to audio devices is extremely easy and for wired connections, you basically just connect the cable directly into the product but with pure audio quality, the optical connection is definitely the way to go. Bluetooth is another easy element of this system and I had no issues whatsoever in pairing my Galaxy S7 to the Edifier.
Let's talk about sound quality! Overall, the Edifier S1000DB produces rich and clear sound with good levels and no real distortion. Bass and treble were equally as good. In terms of tests, we trialed the speakers with a variety of different mediums like music, films, gaming, including physical and wireless connections. Although all connections, whether wired or wireless sounded great, there was a notable difference with optical and I was quite impressed by Bluetooth as well.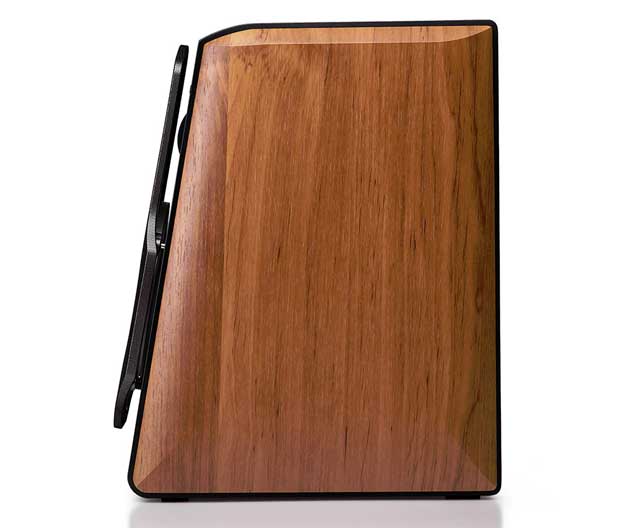 For gaming, we tested Call of Duty Infinite Warfare, Tomb Raider and Eagle Flight (VR) via the PlayStation 4 through its optical connectivity and all titles sounded clear, loud with  a great balance between sound effects, audio and music. Blu-rays through the same system were impressive and whether this was Independence Day Resurgence or the Ghostbusters, the S1000DB mimicked a movie experience. Music was equally impressive, especially the clarity and overall midranges. Bluetooth through my Smartphone produced clear audio and even at the 10metre range, audio was still streaming with no hiccups.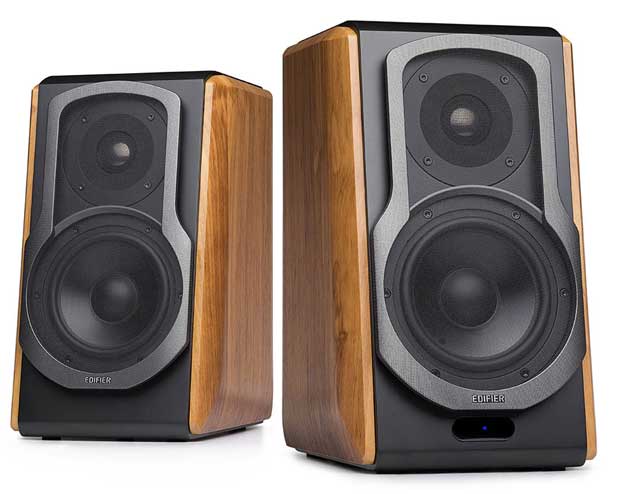 Final Thoughts?
In conclusion, the Edifier S1000DB Multimedia Speakers provide some great audio quality and if you have a lazy $500 sitting around and need new audio in your life, check them out. I would suggest that you check them out in a store first but overall, there a great all-rounded pair of speakers.