Films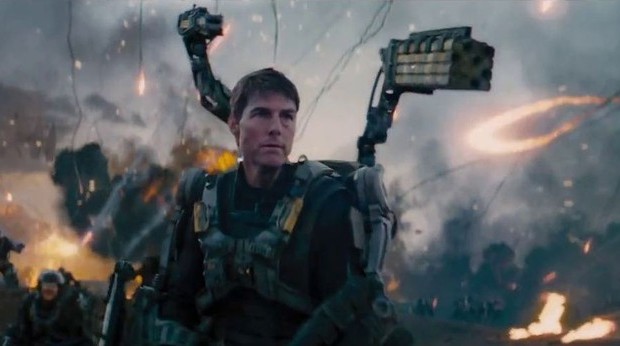 Published on June 2nd, 2014 | by Curtis Mayfield
Edge of Tomorrow (3D) – Film Review
Reviewed by Curtis Mayfield M-H on May 28th, 2014
Roadshow presents a film by Doug Liman
Written by Christopher McQuarrie, Jez Butterworth, John-Henry Butterworth, based on "All You Need is Kill" by Hiroshi Sakurazaka
Starring: Tom Cruise, Emily Blunt, Bill Paxton, Brendan Gleeson
Music by Christophe Beck
Cinematography: Dion Beebe
Editing by James Herbert
Running Time: 113 minutes
Rating: M
Release Date: June 5th, 2014
Edge of Tomorrow is the latest Tom Cruise flick that will again have moviegoers moaning at the sight of Cruise's name on the poster but will still cough up a few dollars to see this flick and turn it into a sci-fi blockbuster. The setting for Edge of Tomorrow is in the near future where an alien race of octopus like creatures have invaded Earth and have no intentions of leaving any human alive in their goal for world domination. Cruise plays outside of his regular range for about twenty minutes of the film before taking on the hero role. His character is Major William Cage, an advertising professional who works for the US army. Until now his job was to be a talking head for the war's newest weapon, a combative exoskeleton that's pretty much the only reason why the aliens haven't wiped out humanity yet. Cage is forcefully drafted into the frontline of the battlefield by General Brigham (Brendan Gleeson) and finds himself under the command of hard-boiled, southern fried Master Sergeant Farell (Bill Paxton).
Cage is thrown into the rag tag team of J Squad, which looks more like a brochure for army diversity than an actual squad of soldiers. Almost every stereotype is represented here. There's the now trendy token Australian role (Kick Gurry), the comically dumb overweight Brit (Tony Way), the comically tough Irishman (Jonas Armstrong), the hardened African-American (Franz Drameh), the silent French guy (Dragomir Mrsic), and of course the foul mouthed female soldier (Charlotte Riley). These roles mainly play the part of comic relief. The relief part might be the rescue this audience needs from Emily Blunt's dry performance and Cruise's fumbling.
While Cage is unwillingly sent into battle he is killed almost instantly. Please don't fret as this is not a spoiler and you can check the trailer if you don't believe me. Right before he dies on the battlefield Cage is infected with alien DNA that gives him ability to reset the day whenever he is killed (just go with it). This sets this Groundhog Day meets War of the Worlds mash up story in motion. As Cage keeps dying and resetting the day he begins training with war hero Rita played by Emily Blunt. Noah Taylor does make an appearance in an attempt to try explain the storyline and plot device a little more clearly.
Rita is the morale-boosting symbol of the war effort, dubbed 'The Full Metal Bitch' by the public. She is Earth's best soldier and lives up to her aforementioned nickname. Even though Blunt is in the majority of the film she is still somehow underused. A flat performance from a skillful actor does not make for a good movie as the chemistry between Blunt and Cruise is so confusing even Walter White wouldn't know what to make of it.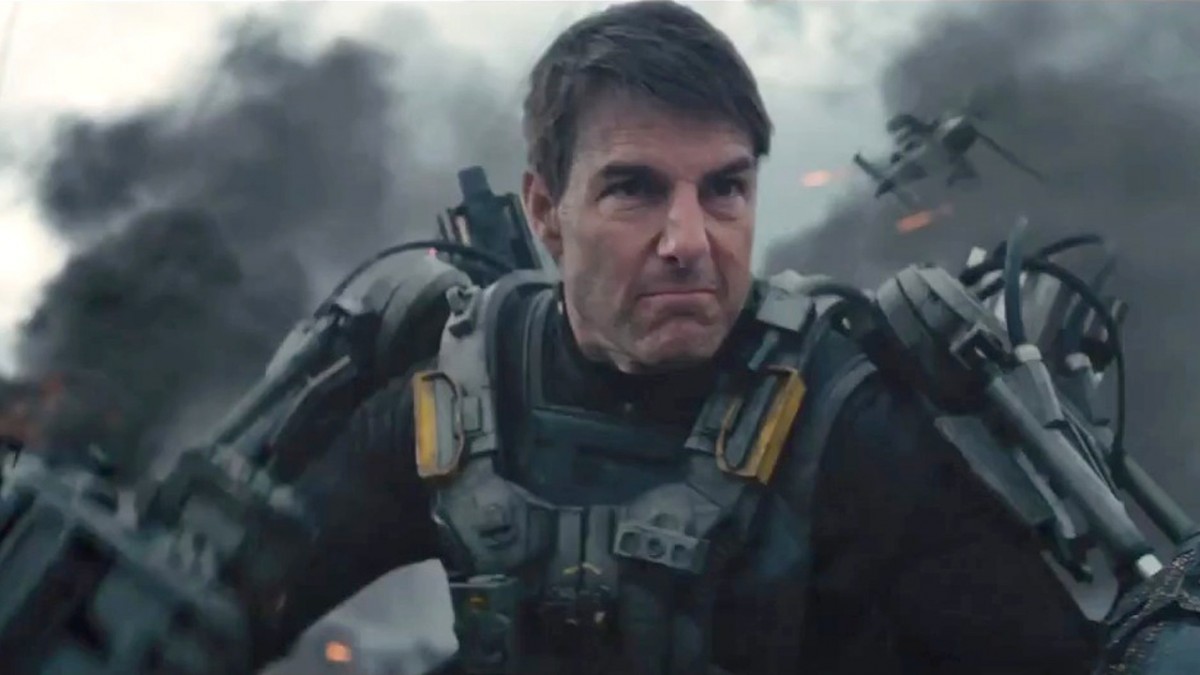 As Cage dies over and over again and begins the day once more his skills enhance. His transition from douche bag businessman to slightly less douche bag soldier occurs quite fast but it was obvious this was going to happen anyway. To the credit of screenplay writers Christopher McQuarrie, Jex Butterworth and John-Henry Butterworth the pacing of the story is carried out nicely. The audience already knows how Cage's new gift works so the narrative doesn't shove the idea down our throats to show how he becomes a more capable soldier when fighting these aliens.
The space invaders are colloquially labeled 'Mimics' because they have the ability to copy and retain information about the enemy's military tactics. They might also be called that because this film seems to borrow heavily from its sci-fi predecessors. With the future prediction angle in the story there's a hint of Minority Report and the alien's robotic and tinny sounds are a nod towards Transformers.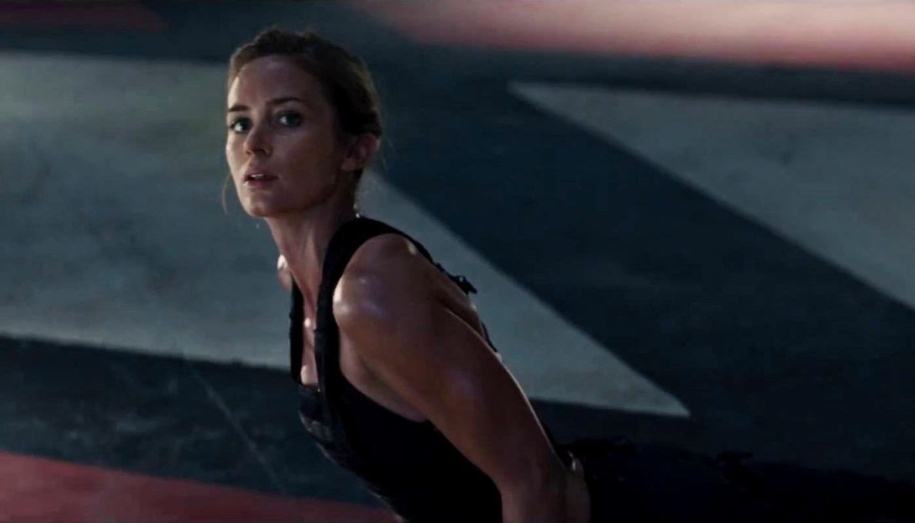 It's not all bad though as the 3D aspect actually pays off. At first the three-dimensional effect does make the non-combative scenes look cartoonish but there is a pay off with practicing patience. There are scenes were alien creatures jump at you like you were Sigourney Weaver or flames from a burning helicopter feel present. Cinematographer Dion Beebe had his work cut out for him in this current film landscape where 3D is seen as an excuse for motion picture companies to get a few more bucks out of viewers. Beebe's efforts made the experience worthwhile.
Director Doug Liman has better accomplishments under his belt with Swingers and The Bourne Identity but Edge of Tomorrow still gets by on the basis that it's a popcorn movie and shouldn't be treated as anything more. By the end of it you might feel like you've seen this film before but the premise is original enough to watch at least one time through.
Summary: By the end of it you might feel like you've seen this film before but the premise is original enough to watch at least one time through.