News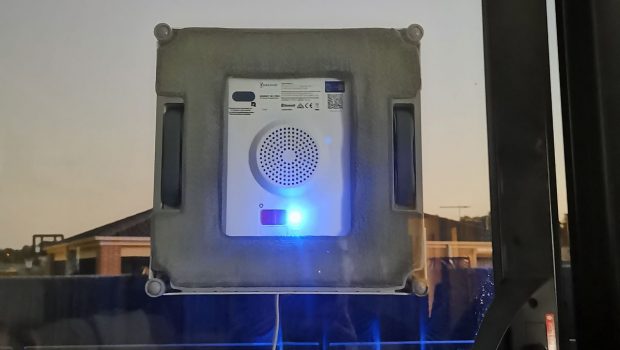 Published on June 5th, 2023 | by Andrew Bistak
ECOVACS WINBOT W1 PRO REVIEW @ecovacsrobotics
Summary: ECOVACS WINBOT W1 PRO takes smart window cleaning to a whole new level!
We live in a very technological friendly world that for the most part has made our life easier in various aspects, particularly when it comes to smart devices, more so the ones that clean like vacuums. This is where the first Cross Auto-spray WINBOT from ECOVACS comes into play that is a powerful steady-climbing automatic window cleaner that has been designed to well… stick to your windows and clean!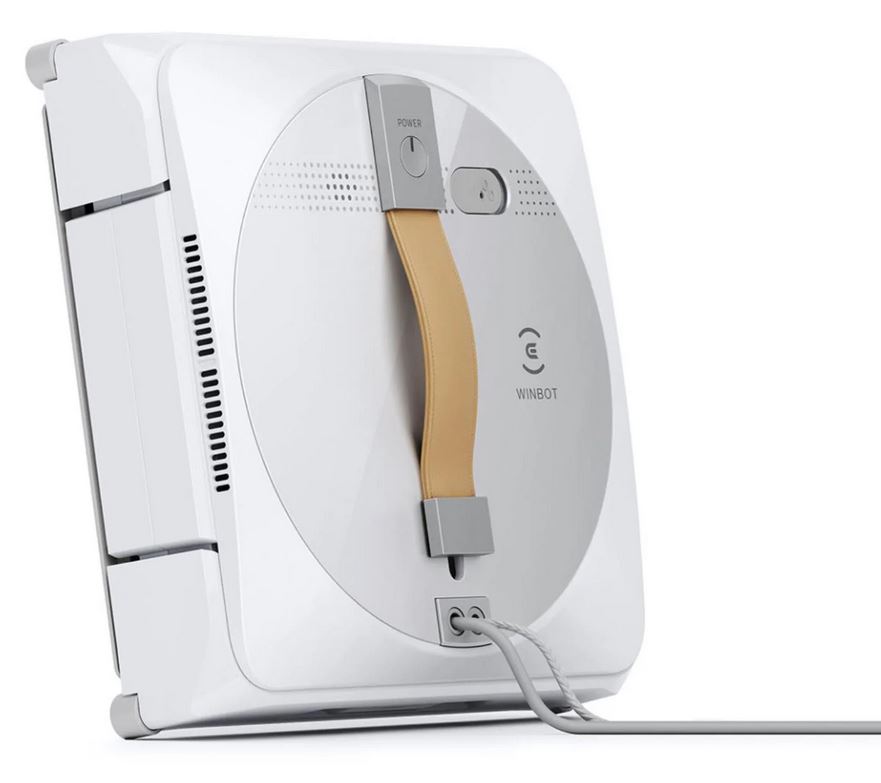 While you can almost throw away your Windex and paper towel, window cleaning just got a whole lot easier with the ECOVACS WINBOT W1 PRO!
Like ECOVACS popular vacuums, mops and other window cleaning bots, their new WINBOT W1 PRO has received a power-up to ensure a better user experience, improved cleaning algorithms and better protection that enables the "droid" stick to your window and if it was to fall, a cable to prevent damage to the unit itself.
There is however a caveat to using this robot. It is not suited for smaller windows and you need something to attach the anchor rope to (e.g. roller blind). Sure, the WINBOT will work without the anchor being attached but a potential high fall could damage the robot. It also has sensors and intelligent mapping to ensure it knows its boundaries and of course, provide an overall spotless clean of all areas.
Key Features
Spotless Windows – So Simple, So Clean
Smooth and efficient cleaning experience that guarantees a polished result
Dual Direction Cross Auto-spray Technology
The spraying design ensures all dirt is removed by dissolving stains for easy wipe-off. Large reservoir guarantees efficient wet cleaning and reduces the frequency of cloth changes
Steady-climbing System
The wide range spray angle keeps the cleaning area wet, offering the ultimate spotless cleaning performance
Microfiber Cleaning Pad
WINBOT W1 PRO is fitted with a larger microfiber material, resulting in great water absorption and cleaning without any water streaks
WIN-SLAM 3.0 Path Planning
With multiple flexible modes available, WINBOT W1 PRO cleans in a back-and-forth motion for a comprehensive and thorough clean. It intelligently creates a systematic cleaning path that ensures a sparkling clean with full coverage
Anti-flare Edge Detection Technology
WINBOT's coupler sensor detects edges and smartly adjust cleaning route, even allowing it to easily clean frameless windows
2,800Pa Suction Power
Strong suction power ensures WINBOT W1 PRO has a firm grip on the window at all times. Beyond safety, it offers a firmer wipe and better clean
Tether Ensures Safety in Event of a Fall
Even if it detaches from the glass, the WINBOT W1 PRO arrests fall with a safety suction pod and tether that is made of highly elastic and durable rubber
8-tier Protection System
From an industry-leading anti-slip driving system for smooth movement, to superfast air pressure detection and compensation, floating cleaning cloth plate and power outage protection, we have your safety covered
User-friendly App
You can adjust the settings and control the WINBOT W1 PRO quickly and easily by simply making a few clicks on the ECOVACS App
Automatic Start
Once connected to the app, the WINBOT W1 PRO will automatically start cleaning, making it easy and convenient to use
Vocalizes Real Time Updates
WINBOT W1 PRO doesn't need your visual attention as it is able to vocalize its real time updates on top of the visual cues. freeing you up to do other tasks while your windows get a sparkling clean
Position Memory
Once your windows are sparkling clean, WINBOT W1 PRO will return to where it started. You can easily stop and start WINBOT W1 PRO and it will continue to finish its cleaning duties
From a design perspective, this smart window cleaning robot from ECOVACS is well-designed and measures at 77.5m (height) x 270mm (width) x 270mm (depth) that is a good size for the home or small office, particularly when it comes to storage. It even comes with a deluxe case to store the robot, window cleaning heads and other accessories. I also like how ECOVACS give it a modern look, particularly with its colouring.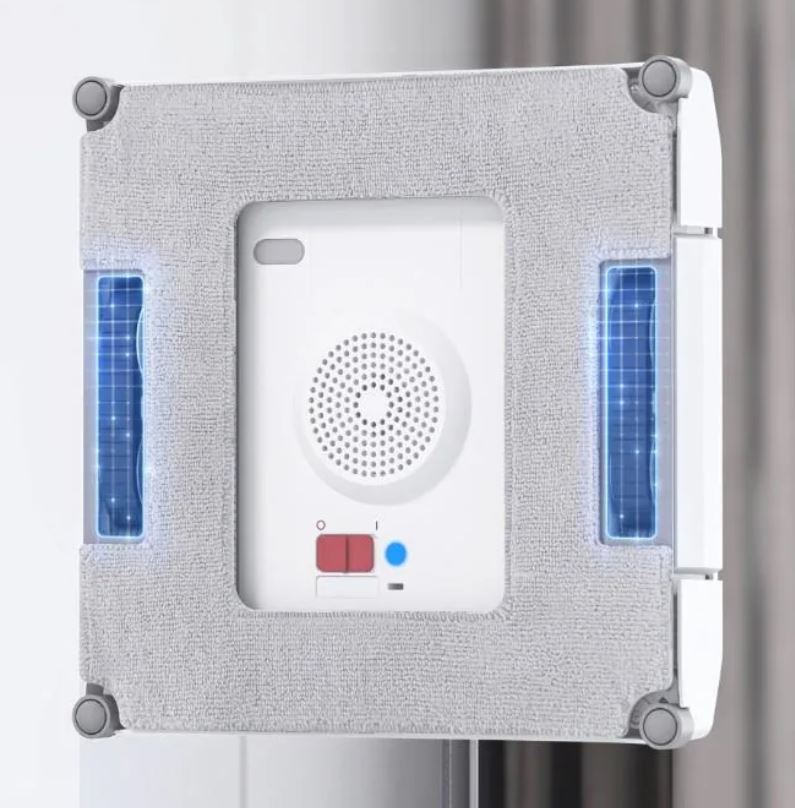 Unboxing
Setup
Setting up the device is made easy courtesy of its simplistic oversized install poster that requires you to charge the WINBOT for at least 2-hours, pour (60mls) of the included window cleaning liquid (which smells delightful mind you) into the unit and then connecting it to your network via the ECOVACS app.
You also need to install the Microfiber Cleaning Pad to the bottom of the unit with ECOVACS recommending that you wet the cloth before attaching it that in turn provides a better clean /Once ready, I connected the included safety cable to the roller blinds that adds an extra layer of protection during the cleaning process. To start, you simply turn on the device and attach it to your window and presto, fast clean is enabled.
The App
Can the robot do a better job than traditional human hard work? The end result was spectacular and our windows never looked this good with hardly any streaks. There were no smudges, lines or spots left unclean with the WINBOT. While the device is loud, it is quite speedy for the fast clean. Additionally there is a more powerful deep clean, including a spot clean which must be enabled through the app.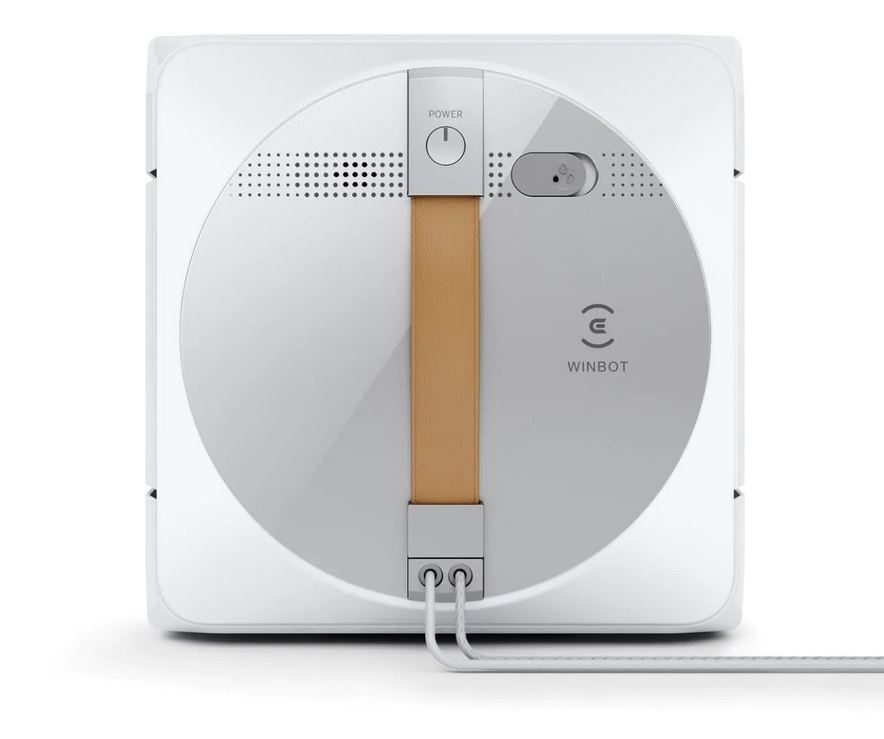 Again, these additional cleaning modes do a fantastic job at cleaning the windows. In terms of windows, the WINBOT cleaned almost all our windows in our home, accept for those smaller ones or the ones that had double roller blinds (e.g. night / sun) that for some reason it would get stuck. With that said, 80% of the windows in our home were suitable ECOVACS WINBOT W1 PRO and the only manual work required by me was to ensure the cleaning liquid was ample and to move the robot from window to window but it sure beats Windex and paper towel!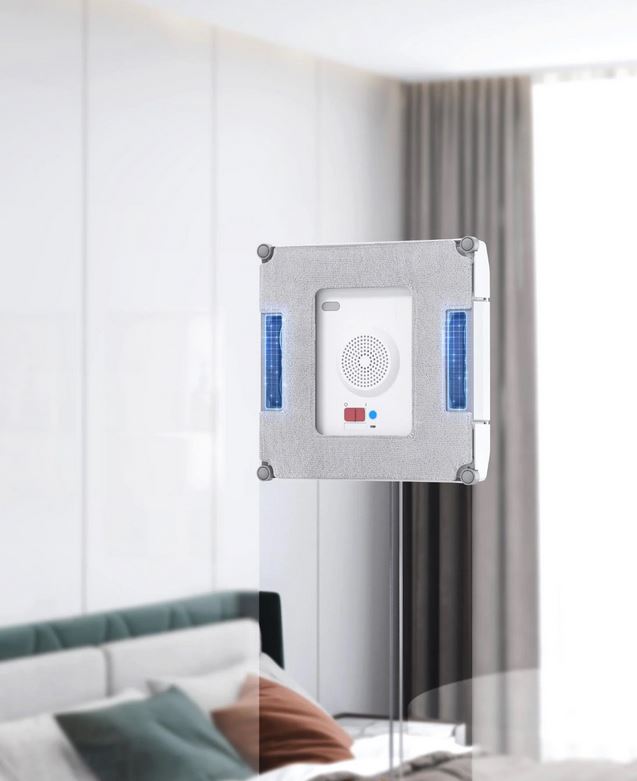 Final Thoughts?
While robot window cleaners have been around for a while now, I've always been a little dubious of how well they worked and how easy they were to setup. Thankfully I was proved wrong and once the device is setup, cleaning your windows is done by either attaching the WINBOT to your window or controlling it via the app. It's super easy and really allows you to concentrate on other parts of our life and yes, it even does frameless windows like glass pool fences.
Recommended!