Hardware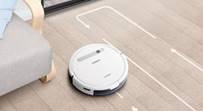 Published on September 1st, 2017 | by Admin
ECOVACS ROBOTICS TO CLEAN UP AT IFA 2017 AHEAD OF AUSTRALIAN DEBUT
Ecovacs Robotics to unveil OZMO technology for efficient floor cleaning 
Sydney, Australia, September 1, 2017 – Ecovacs Robotics, a global leader in the robotic vacuum market, will unveil its highly anticipated robotic vacuum range at IFA 2017. Fitting in perfectly with this year's IFA theme of 'Smart Living,' the Ecovacs Robotics booth will display an impressive range of cleaning robots, including the DEEBOT OZMO 610 and DEEBOT OZMO 930 (Google Home enabled), for the thousands of visitors that descend on IFA every year.
Featuring OZMO technology, the DEEBOT OZMO 930 and the DEEBOT OZMO 610 are expected to be launched in Australia later this year.
Damian Commane, Country Manager for Ecovacs Australia and New Zealand commented on IFA and the imminent launch of the Ecovacs Robotics brand and its products in Australia:
"IFA is a very exciting time for us, and the timing could not be better to be showcasing products such as the DEEBOT OZMO 610 and DEEBOT OZMO 930. With the launch of the Ecovacs Robotics brand imminent for the Australian market, this is a great way to introduce products that we anticipate will be available as well as get first-hand experience of reactions from the public," said Commane.
"We have had a strong level of success globally and now it is time to realise our plans for the
Australian market. We believe Australia is a buoyant market and very good for early-adoption, which will be especially helpful as we introduce new technology such as OZMO to Australian consumers," he added.
"The inclusion of OZMO technology is helping our products give back time to our customers so they
can enjoy more special moments with family and friends. Our DEEBOT OZMO 930 is also Google Home enabled, which not only aligns with this year's IFA 'smart living' theme, but also provides
our customers with an added layer of sophistication and convenience. We believe this is a value                                             DEEBOT OZMO 930
proposition that will appeal to many Australian consumers," said Commane.
OZMO Technology Improves Floor Cleaning Results
Whether the floor surface is parquet, laminate or tiled, the DEEBOT OZMO 610 and DEEBOT OZMO 930 are equipped with OZMO technology, which is designed to sweep and mop entire floor surfaces in one easy to manage step. This is made possible by an extra-large, electronically controlled water tank that moistens a washable cloth during the cleaning process. Depending on the degree of cleaning required, the amount of water dispensed can be adjusted manually via an easy to use Ecovacs Robotics app.
The DEEBOT OZMO 930 manages to go one step further as it recognises different floor coverings and automatically adjusts cleaning modes to suite these. Carpeted floors, for example, receive a burst of extra suction power to help remove even more dirt and dust than previous models. Other features such as Intelligent Surface Technology help to protect carpets and rugs by avoiding these areas during the mopping process.
For those finding themselves in the area, the Ecovacs Robotics booth can be found at Hall 5.1 at booth 106 at Berlin ExpoCenter City in Messe, Berlin.
Pricing and dates of availability for the DEEBOT OZMO 610 and DEEBOT OZMO 930 will be announced to the Australian market in due course.
About Ecovacs Robotics
The ECOVACS Group was founded in 1998 by Qian Dongqi. In 2006, ECOVACS ROBOTICS, a company specializing in the research and development, design, manufacture and distribution of household robots, expanded its operations. Under the motto "Live Smart. Enjoy Life," the aim of ECOVACS ROBOTICS is to offer innovative products that relieve customers of their daily housework and make life easier and more enjoyable.
For more information on innovative household help, visit www.ecovacs.com