Hardware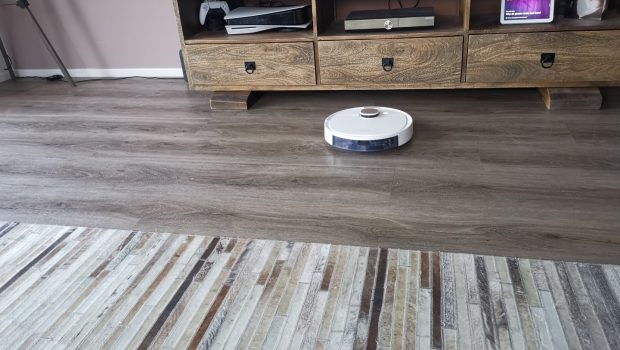 Published on June 12th, 2023 | by James Wright
ECOVACS Deebot N10 Plus Robot Vacuum Review
Summary: ECOVACS Deebot N10 Plus Robot Vacuum provides improved times between traditional vacuuming and mopping.
The new Deebot from ECOVACS is here, the N10 Plus Robot Vacuum that guarantees an improved cleaning and user-friendly experience! The ECOVACS Deebot N10 Plus Robot Vacuum has a RRP of $998AUD (June 2023) and comes with everything you need to start your "smart" cleaning experience.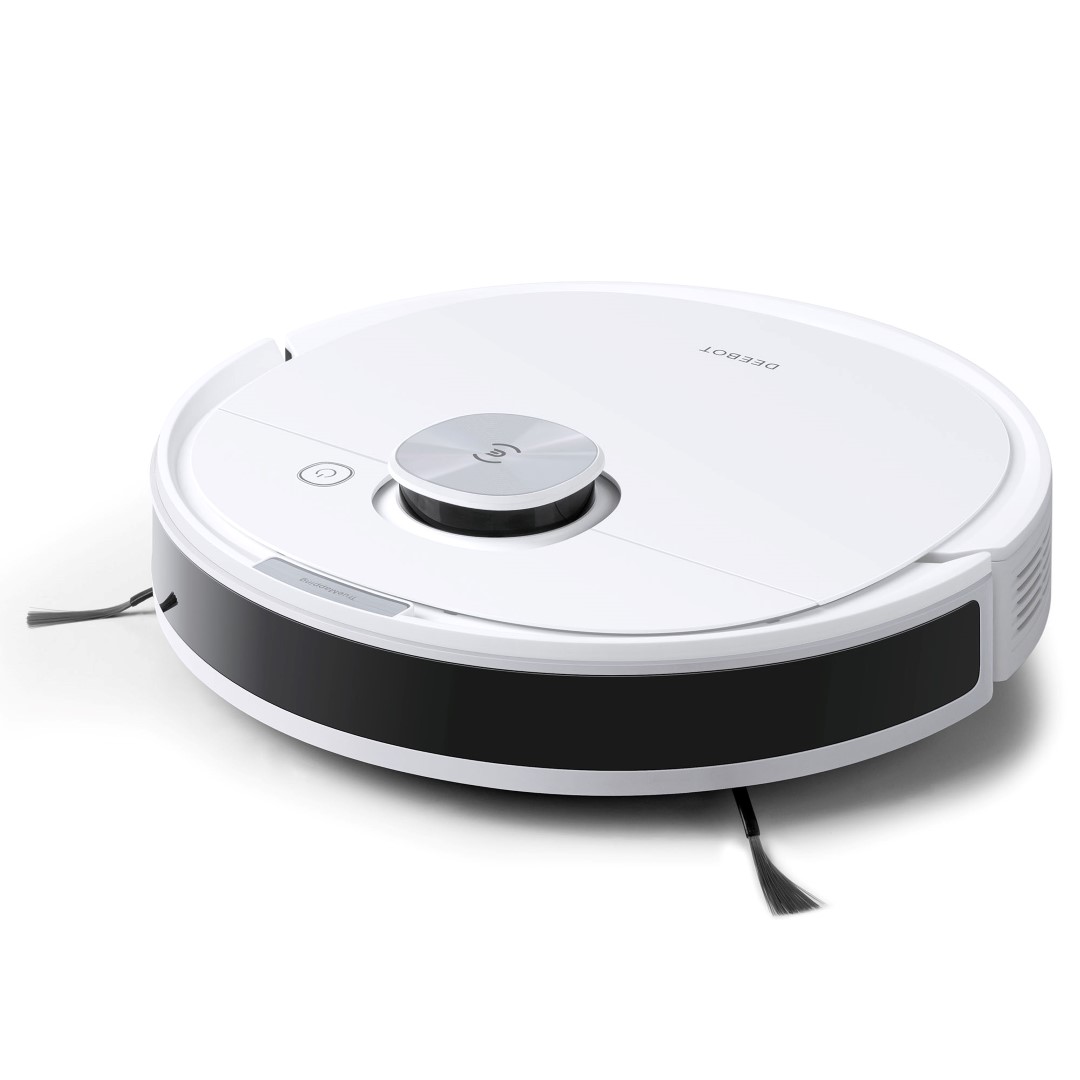 Further, this new unit has a larger battery (up to 300 minutes of running time), antibacterial technologies for improved cleaning and a more powerful suction, so as you can see, the new ECOVACS Deebot N10 Plus Robot Vacuum will definitely become your go-to product for both vacuuming and mopping in your home.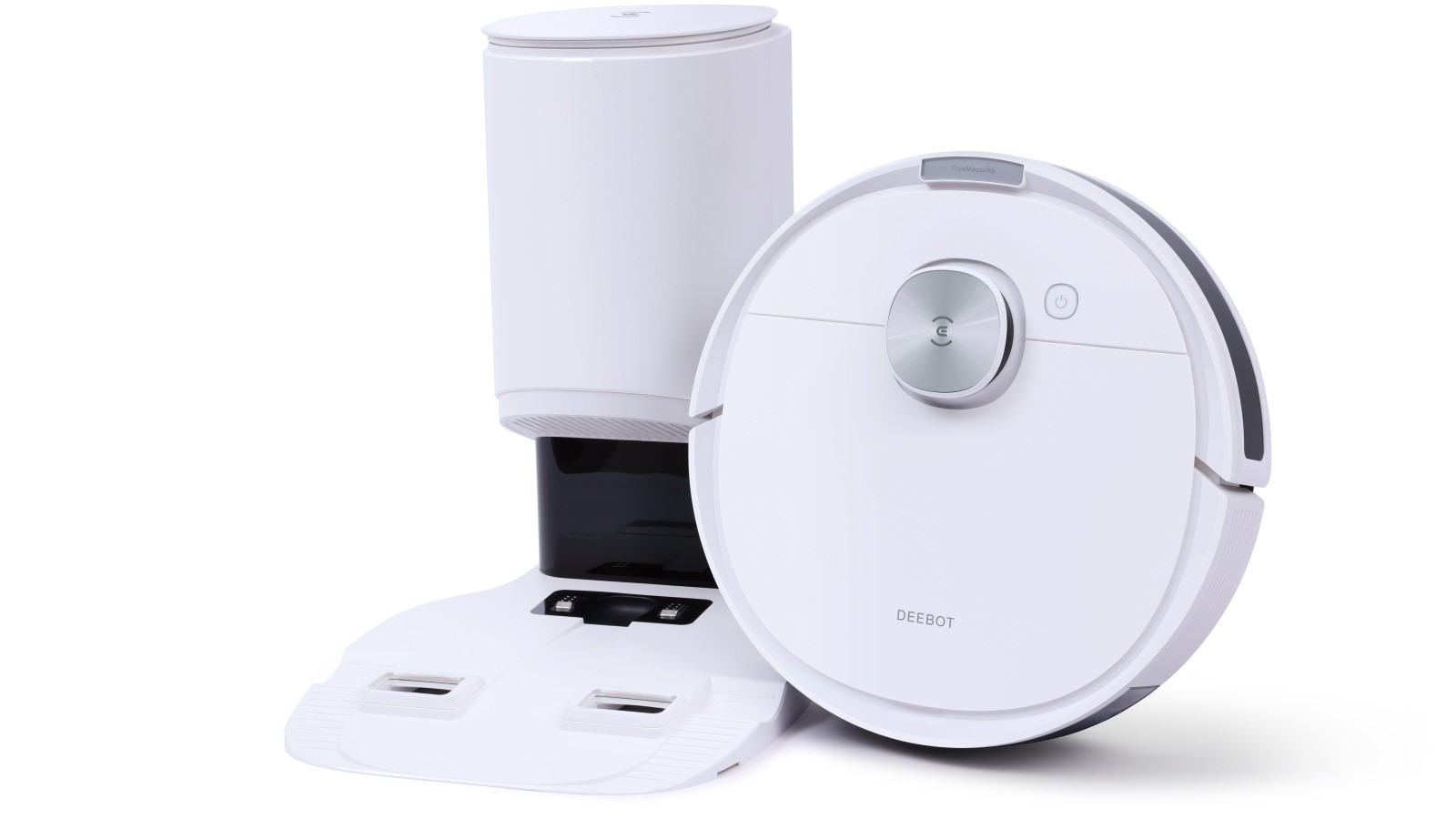 It's also smart! However besides controlling it directly from the vacuum itself or the app, it offers smart home integration such as Alexa for even easier access for you carpets and hard floors.
Key features
OZMO vacuum and mopping system
Auto empty station 2.5L dust bag
5200mAH battery, cleans up to 300 Minutes
Antibacterial filter and dust bag
Unboxing
One of manual tasks for the setup (besides opening the box and boxes) is to install the the color coded side brushes onto the rear of the N10 Plus.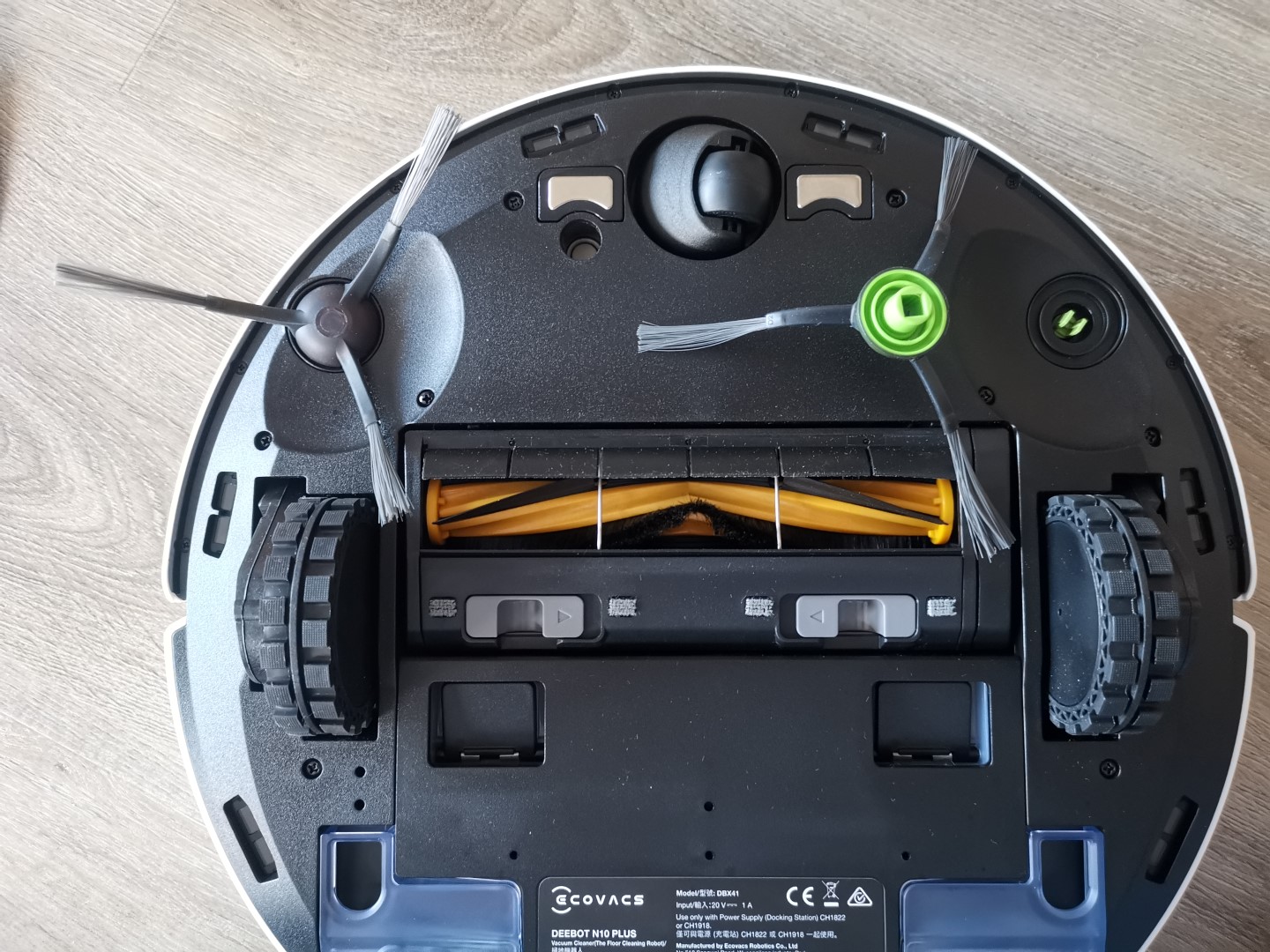 In terms of design, the Deebot N10 Plus Robot Vacuum is reminiscent of previous models from ECOVACS from its circular shape (Height 93mm x Depth/Width 350mm) and neutral white colouring. The 300 minute battery life is also perfect for most homes and best of all, once it has finished its cleaning cycle, it moves itself onto the Auto-Empty Station/ Charger.
The Setup
Once unboxed, charged and paired to the app, you're ready to go. Like previous models, you can run the vacuum without the app, however the app which is very easy to use allows for a multitude of tweaks such as selecting a cleaning method, setting schedules and also creating zones where you don't want the N10 Plus to go. I also like how you can remotely operate the robot from anywhere in the world, including seeing it clean your house remotely via the map. With that said, the N10 Plus does map your house during its initial clean/scan.
The designers have also improved the collision detection and path mapping on the N10 Plus that not only makes it more proficient but also reduces any possible knocks into objects or getting stuck. Of course the rogue piece of clothing under the bed or shoe can still be a challenge for even the best cleaning robots around. In terms of vacuuming, the N10 Plus is super quiet and we were quite surprised at how much dirt it picks up that when matched with another human operated vacuum (e.g. a Dyson), it will ensure a cleaner house longer and with less manual input (and time) from us.
While ECOVACS do a great job at minimising manual input from us lazy humans, in order to use the mopping capabilities of this little droid, you do need to attach the water tank and also the Velcro mopping pad to the bottom of the unit. With mopping, ECOVACS also make the mopping pad washable that reduces ongoing costs. However you will need to purchase the disposable dust bags for the main unit which is just under $3AUD per bag.
Given that, the N10 Plus does a decent job at mopping, however a human with mop and a purpose will do a better job but… this droid is ideal for keeping your floors clean longer. As mentioned, the technology used can differentiate between carpets and hard floors so in theory, your carpets will be safe from the mopping capabilities and we had no issues at all.
Final Thoughts?
With a RRP of $999AUD (June 2023), the ECOVACS Deebot N10 Plus Robot Vacuum provides excellent value for money when compared to the more pricier units that offer similar features. While the cost could be considered pricey for some, it's hard to deny that this is not a time-saver, especially that it offers both vacuuming and mopping. All in all, an excellent upgrade from ECOVACS and this is indeed the droid you're looking for.
Key Features
4300Pa powerful suction
With a powerful suction power of 4300Pa for this class of robotic vacuum cleaner, the DEEBOT N10 is serious about removing dirt and dust stuck deep in floor crevices or embedded in carpet. Its all-new fan motor design uses glass fibre material to optimise energy and durability, all while keeping the volume down
Floating main brush
The floating structure of the main brush is designed to maximise contact with the floor to achieve deep cleaning while preventing damage.
OZMO™ Mopping System
Unlike the messy drip system of other mopping robots, OZMO™ Mopping System uses a precision micro-water pump to avoid leaks and over-wetting of floors. With four levels of water flow, you can adjust the settings to fit your needs.
Mop your floor, not carpets
Using ultrasonic sensors, DEEBOT N10 smartly "sees" and avoids carpet when mopping hard floors, and automatically boosts the suction power when vacuuming carpets.
2.5L disposable dust bag holds up to months of dust and debris
Your DEEBOT automatically self-empties its dustbin after cleaning. It also comes with a 2.5L hypoallergenic dust bag that auto-seals, ensuring no dust particles escape into the air. The dust bag holds up to months of dust and debris, dramatically reducing how often you'll need to replace it.
Various dust collection modes
DEEBOT N10 offers five dust collection modes to match the dirtiness of your home needs. If you are a pet owner or have a complex home environment with multiple carpets, you may choose the dust collection frequency of every 20 minutes while cleaning.
Cutting-edge Mapping and Path Planning Experience
TrueMapping creates systematic cleaning paths, thanks to an advanced laser-based LiDAR navigation system with industry-leading dToF sensors. DEEBOT N10 generates maps with 2x the coverage and 4x the precision of previous mapping technology. As it cleans each level of your home, your robot performs 360° scans to ensure the most efficient path for faster cleaning with fewer missed spots.
Antibacterial filter
The E11 filter captures 95% of 0.3μm dust and allergens. Treated with two antibacterial agents, the antibacterial rate of this filter is more than 99.99%#. With the activated carbon later added, the filter can absorb the smelly substances produced by ordinary household wastes.
Antibacterial dust bag
The specially designed antibacterial dust bag is made of 4 layers of high-quality materials without any worries of leakage. The non-woven surface layer and the inner layer of melt blown can easily filter large particles and inhibit the odour at the same time. The antibacterial rate is more than 99.99%.
Upgraded maximum runtime
Built with an upgraded 5200mAh battery, DEEBOT N10 cleans for up to 300 minutes on a single charge and water fill, easily covering 400m².
Intuitive ECOVACS HOME App
Clean your home any time, even when you're away. With the intuitive ECOVACS HOME App, you can take control of your DEEBOT N10 from wherever you are. Schedule a cleaning and check your robot's progress right from your phone.
Smart Home Device Compatibility
Use your voice for hands-free control with Google Assistant or Alexa, like "Alexa, ask DEEBOT to start cleaning." All you need to do is to decide what you'd like your robot assistant to clean and then say the word.