Comics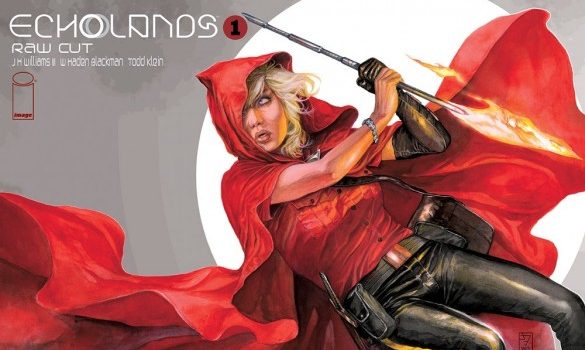 Published on October 10th, 2021 | by Lyla Saudi
Echolands #1 Raw Cut Edition
Summary: An intriguing story set in a bizarre mythic-fiction world, where anything is possible.
In a bizarre future world that has forgotten its history, a reckless thief, Hope Redhood, holds the key to excavating its dark, strange past—if only she and her crew can escape a tyrannical wizard and his unstoppable daughter. But fate will send them all on a path leading to a war between worlds.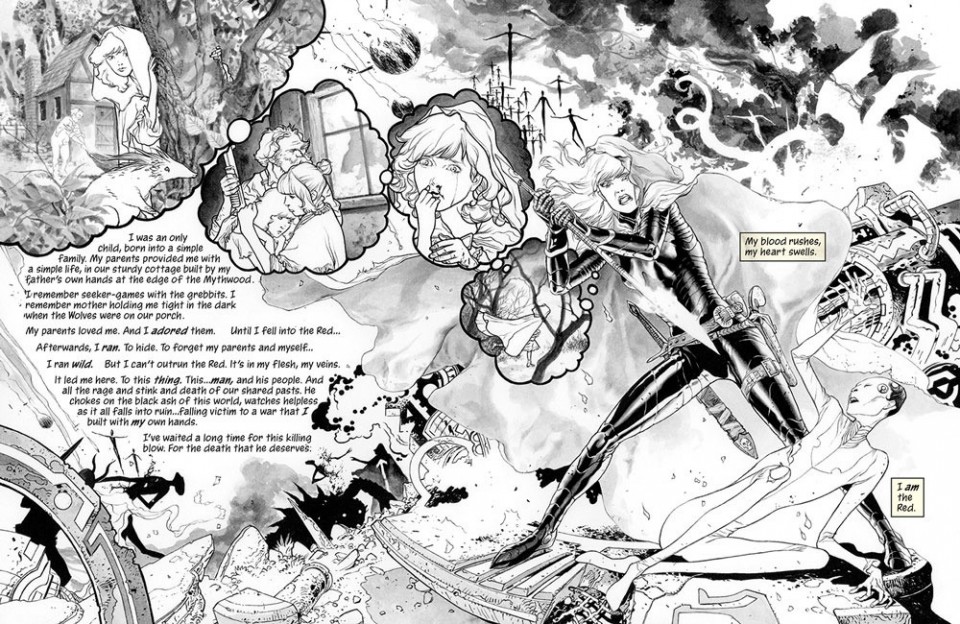 The story unfolds in San Francisco, a futuristic dystopian world, where horror meets fantasy, science fiction, and more. Here, in a place filled with robots, wizards, cowboys, cyborgs (you name it), we follow our main protagonist – Hope Redhood. A criminal (or so it seems) who harnesses a great (and unexplainable) magical power that can obliterate her enemies in a mere manor of seconds, with just a wave of her hand. Racing through the streets with a stolen gem, Hope, will have to turn to friends and seek refuge before she falls into the hands of an evil menacing wizard and his dutiful malevolent daughter.

It is not a long story, but it is captivating. This first issue focuses on providing a short background on Hope (which was cut very short), and it then switched to a mock interview with the evil wizard. Which was a bit confusing. I had to go back a few pages to see if I missed something. I didn't. However, the mock interview was interesting because it presented a unique way of introducing the evil wizard, but I still felt that the flow between the story and the interview was a bit muddled.

What made this issue so unique and captivating… was the artwork! You can tell that so much energy was poured into the creation of the landscape format on each page. Each panel is so detailed that you will find yourself going back to see what intricate details you might have previously missed. It definitely makes the story come alive! Being that this is the raw cut edition (featuring the art from J. H. Williams), we get a rare glance into what the art looked like leaving the studio, complete with an intact lettering in a translucent form. Although the dialogue is a bit hard to read at first, it is a great way to see the black and white illustrations before the coloring is added.
Final Thoughts?
I appreciate the thought and energy that went into creating this first issue of Echolands. It is truly unique. However, I did want more to the story. Hopefully the next issue will be a little more extensive, as I am already hooked and can't wait to find out what unfolds for our main character – Hope Redhood.