Hardware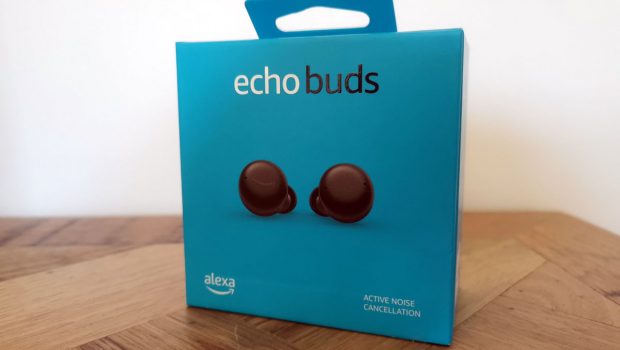 Published on February 20th, 2022 | by Tony Smith
Echo Buds (Gen 2) Review
Summary: Alexa + earbuds makes for the perfect match for those looking to expand their Alexa experience with quality audio
Building from the success of the original Amazon Echo Buds (2019) comes their next-generation of voice assisted earbuds, including noise cancellation plus crystal clear sound for a true wireless and smarter audio experience. Additionally, the Amazon Echo Buds are quite aggressively priced at just $169AUD (Feb 2022) which makes it excellent value money when compared to its competitors and more importantly, they are super comfortable!
For an extra $30, you can also upgrade to the wireless charging options as well.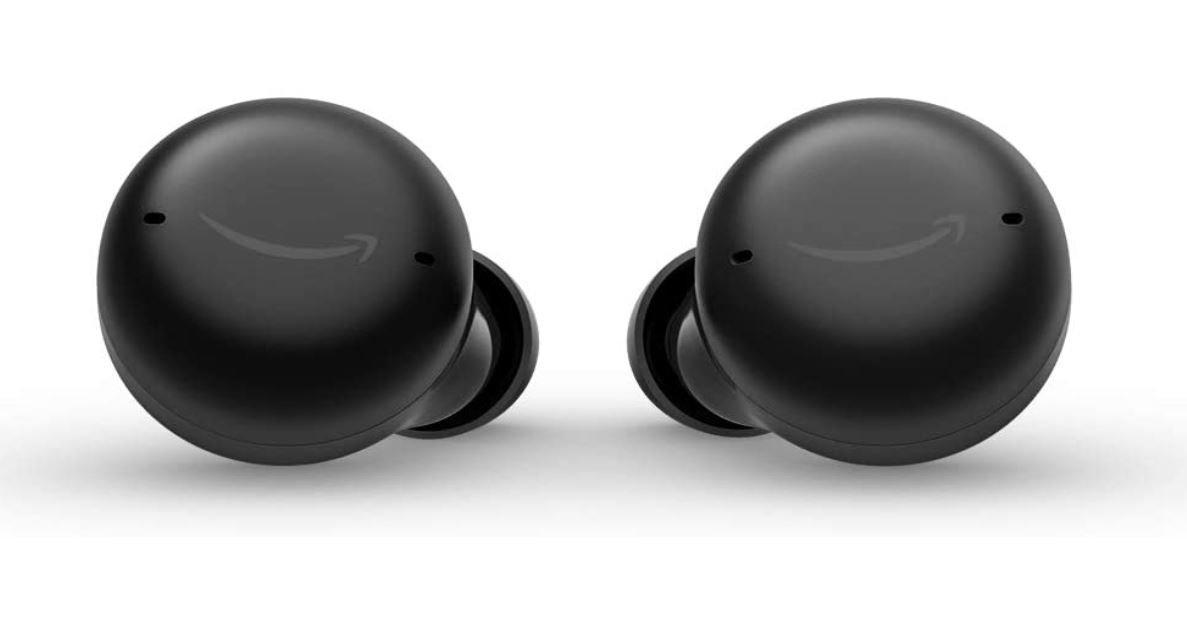 Well packaged from Amazon, the Echo Buds comes with everything you need to get them up and running that includes a charging case, cable plus four different sized silicone tips (small, medium, large, extra-large) and wing tips to ensure the best possible fit within your ears, especially if you're working out.
Furthermore, when using them during physical exercise, the Echo Buds offer an IPX4 for water and sweat resistance which is a must have feature for those working out or even taking on that light rain shower.
Once out of the packaging, the Echo Buds are quite small (20 mm x 19.1 mm x 191.mm with a weight of 5.7 grams) and unassuming when you put them in your ears. They are also a good fit courtesy of the different sizing options and never fell out at all while I was working out at the gym. If you look closely, you can see the Amazon smile logo on each ear bud that adds to the overall aesthetics and it's also a useful feature as it allows you to ensure proper positioning in your ear. The case (aka charger) measures at 68 mm x 28.6 mm x 39.1 mm which comes with a USB-C cable.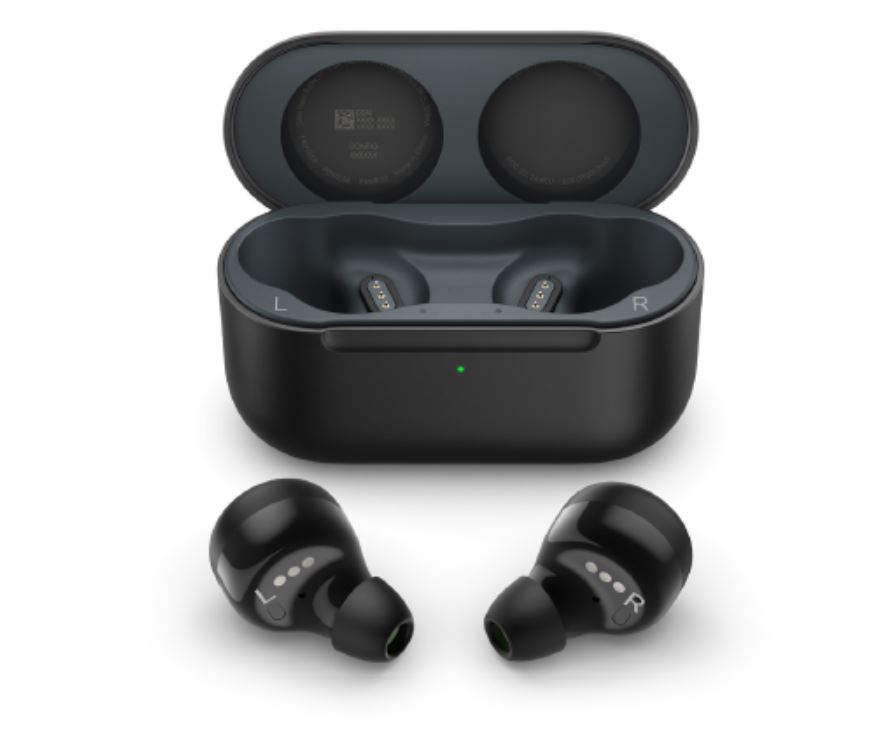 In terms of battery and with ANC (Active Noise Cancellation) enabled, you get a decent 5-hours of charge, however this can be increased if you deactivate ANC to 6.5 hours. Additionally this works out at 15 hours total with the charging case (ANC enabled) or 19.5 hours with ANC disabled.
Another clever feature is that the charging case has different LED's to indicate charge levels  (Green >40%, Yellow < 40% and Red Low) that include the case itself and the two earbuds which makes knowing the charging formula a very easy process.
Additionally it supports a 15-minute quick charge that gives up to 2-hours of music playback that is ideal for a workout. A special mention should be made about the Alexa wake word because even with the ANC disabled, the earbuds are still listening for the word which is quite cool and if you want to use Google Assistant or Siri, that's also an option. No thanks though.
Setup is done through the Alexa App which makes pairing the Echo Buds to your smartphone a very easy process and ideal for those that love the Alexa smart ecosphere. Although you can pair directly to Bluetooth on your smartphone, you'll miss out on most of the functions but it is possible, although not recommended.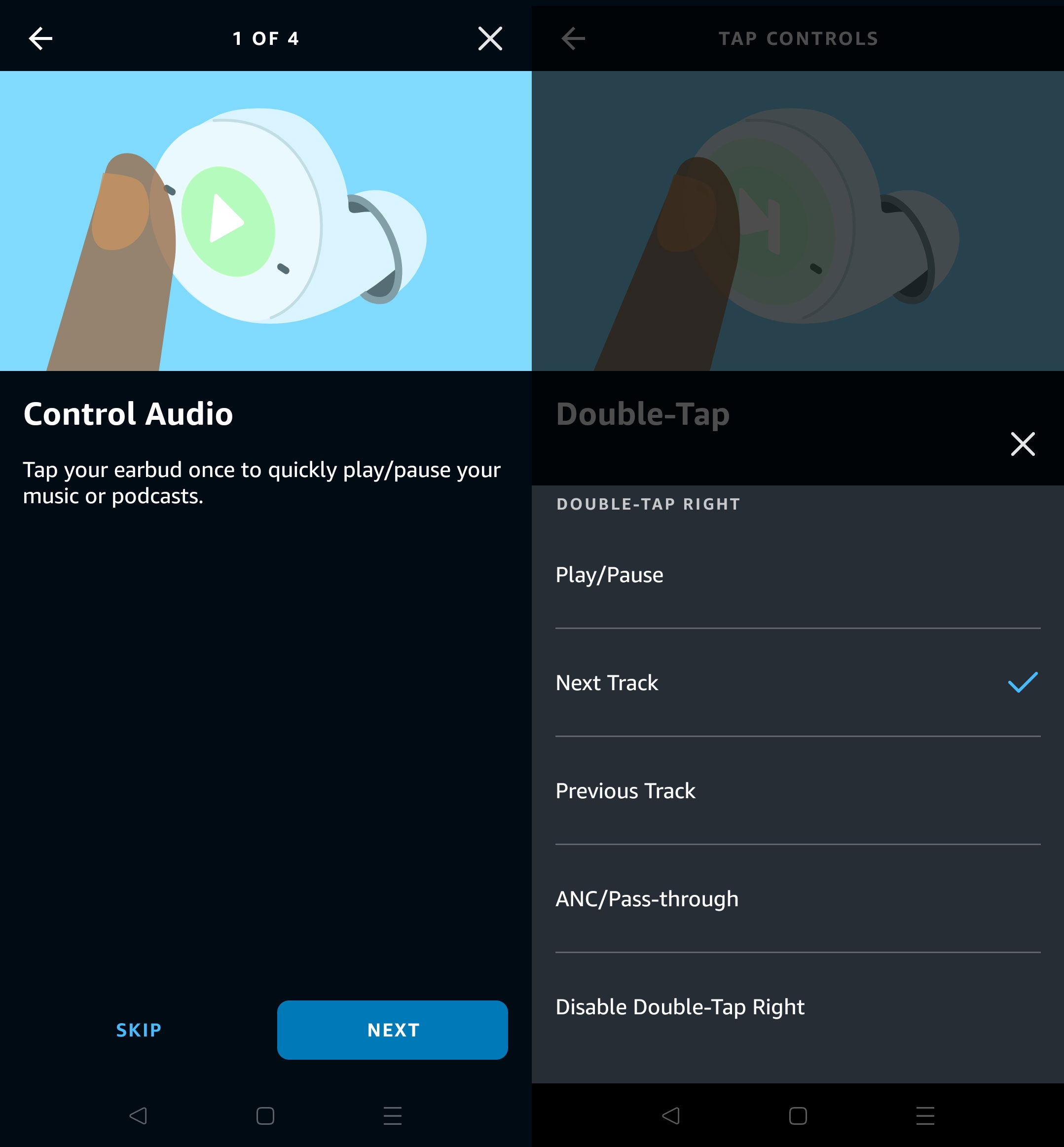 Additionally the "ask" Alexa feature integrates well into these earbuds and whether it was asking Alexa to play music, turning on my smart lights or asking what the weather was, it never missed beat. The earbuds have touch controls that can be tweaked, however the standard controls include a single tap to play/pause, double tap to skip track or answer/end a call, a triple tap to hear the previous track (can be a little tricky at times) and a long hold which can be customised via the app.
Considering the price of the Echo Buds, the audio quality is good and the 5.7mm drivers do a decent job of creating a wide range of audio over the sound spectrum, including noticeable bass. So whether I was listening to music, podcasts, gaming or watching The Book of Boba Fett on Disney+, I really couldn't fault these earbuds.
Further, the ANC feature does a nice job at muting background audio, however some of its higher priced competitors do a slightly better job but for the most part, totally acceptable and allows you to get lost in your own personal world. Additionally you can even reverse the ambient mode to increase the sound around you. Lastly, there was no issues when taking voice calls and not only could I hear the caller clearly but they also heard me as well thanks to the 3 microphones (2 external beam-forming microphones and 1 internal microphone) per ear bud.
Final Thoughts?
With are RRP of $169AUD (Feb 2022), the Echo Buds (Gen 2) provide a wide gamut of audio features and excellent Alexa integration. Setup is easy and more importantly, the audio quality is crystal clear for a wide range of uses.
Recommended!