Uncategorized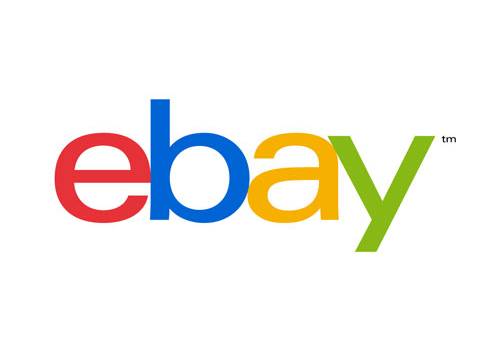 Published on November 25th, 2020 | by Adrian Gunning
eBay Black Friday gaming deals – save HUGE on Nintendo, Xbox and PlayStation #BlackFriday
ebay.com.au, Australia's number one shopping site1, is slinging some great deals on 2020's most anticipated video games and products for its biggest Black Friday ever. eBay predicts that gaming items will be snapped up every 7 seconds during Black Friday. 

Starting on Wednesday 25 November and running till Monday 30 November, eBay Plus members will get access to these exclusive deals2 and save some serious cash on some of the hottest products on the market, including the new Assassins Creed Valhalla and the highly anticipated Cyberpunk 2077! See the table below for the full list of deals available.
Here's a sneak peek of the stand out offers:
Wednesday 25: Nintendo Switch Ring Fit Adventure for $89 (29% off)
Friday 27: Assassins Creed Valhalla on PlayStation 4 for $49 (51% off)
Friday 27: Call of Duty: Black Ops Cold War on Xbox One and PlayStation 4 for $49 (55% off)
Friday 27: FIFA 21 on PlayStation 4 and Xbox One for $25 (75% off)
Friday 27 and Monday 30: Nintendo Switch Console + Mario Kart Game + 3 month free online subscription for $349 (26% off)
Monday 30: Cyberpunk 2077 on PlayStation 4 for $59 (46% off)
eBay Plus is a shopping membership that unlocks free express metro delivery3, free returns on eBay Plus items, and huge savings for just $49 annually. Plus members who shop Coles on eBay get 5% off and free delivery on orders over $494. New members can start their free 30-day eBay Plus trial here5.
From Black Friday eBay will also have 20% off millions of items, available to all shoppers6  Shop the Black Friday hub here for all the sales.
Deal dropping on this day 
Product
Quantity Available
eBay Price
Final Price with eBay Black Friday Deal
Total Discount
WEDNESDAY 25 NOVEMBER DEALS
Wednesday 25 November
Nintendo Switch Ring Fit Adventure
750
$124.95
$89
29%
BLACK FRIDAY DEALS
Friday 27 November
Nintendo Switch Console + Mario Kart Game + 3 month free online
1,000
$469.95
$349
26%
Friday 27 November
Call of Duty: Black Ops Cold War (PlayStation 4)
500
$109.95
$49
55%
Friday 27 November
Call of Duty: Black Ops Cold War (Xbox One)
150
$109.95
$49
55%
Friday 27 November
Thrustmaster T-LCM Pedal
150
$449.95
$299
34%
Friday 27 November
Assassins Creed Valhalla (Xbox One)
150
$99.95
$49
51%
Friday 27 November
Assassins Creed Valhalla (PlayStation 4)
500
$99.95
$49
51%
Friday 27 November
FIFA 21 (PlayStation 4)
300
$99.95
$25
75%
Friday 27 November
FIFA 21 (Xbox One)
200
$99.95
$25
75%
SUNDAY 29 NOVEMBER DEALS
Sunday 29  November
Xiaomi Mi 34″ Curved Gaming Monitor
1,000
$799
$449
44%
Sunday 29  November
Thrustmaster T.16000M FCS Space Sim Duo
150
$269.95
$179
34%
CYBER MONDAY DEALS
Monday 30 November
Nintendo Switch Console + Mario Kart Game + 3 month free online subscription
500
$469.95
$349
26%
Monday 30 November
Cyberpunk 2077 (Pre-order PlayStation 4)
1,000
$109.95
$59
46%
Monday 30 November
Cyberpunk 2077 (Pre-order Xbox One)
200
$109.95
$59
46%
Monday 30 November
Logitech G29 Driving Force Wheel for PS4 / PC
150
$499.95
$349
30%
Monday 30 November
Logitech G920 Driving Force Wheel for Xbox One / PC
150
$499.95
$349
30%