Games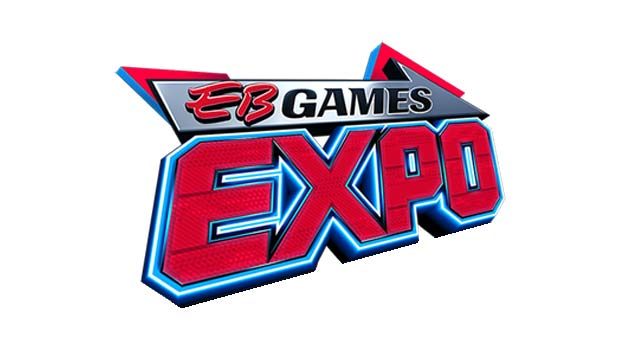 Published on July 6th, 2016 | by admin
EB Expo 2016 – Playable Games Announcement
The organiser's behind EB Expo, Australia's world-class video games event, are pleased to unveil additional curated content along with the next wave of confirmed playable games at the show. EB Expo 2016 will be held September 30 to October 2 at Sydney Showground, Sydney Olympic Park. Tickets are available instore at EB Games or Zing Pop Culture, at OzTix or online at www.ebexpo.com.au.
New to this year and likely to sell out fast, is the never-before-seen Good Game Unplugged. This is a special 10th Anniversary show hosted by Bajo, Hex, Goose, Nichboy and Hingers, and will focus on the past 10 years of Good Game. Good Game Unplugged will include a Q&A with the cast and be shown during the Saturday daylight and twilight sessions, and during the Sunday session of the EB Expo. Add-on tickets will be $10 each, or discounted at $30 for four. The cast will also be available for a free meet and greet during the greater EB Expo at a time to be announced soon.
An exciting Pokémon adventure awaits fans of all ages, in the new EB Expo Pokémon Zone. This area will include a Pokémon themed store, a themed battle lounge, a retro Pokémon area and more. The focus of this area is to allow fans to experience the world of Pokémon in a tangible way that pays tribute to the beloved brand.
Also new to this year's EB Expo, is a free-to-play Minecraft area, called the Minecraft Block. This area will include unique EB Expo playable content, with details to be revealed soon.
"At the EB Expo, we've always been about first-to-play games and we're continuing to deliver that this year with playable blockbuster titles on the show floor," said Brand, Events and Engagement Director Debra McGrath.
"For 2016 our events team are going above and beyond to deliver exclusive and unique gaming and pop culture curated content. Our dream is for gaming and pop culture fans to be able to interact with their favourite franchises in a way they never have before."
Newly announced games playable before release are Gears of War 4, Resident Evil VII: Biohazard, Tekken 7, Dragonball Z Xenoverse 2, and Kingdom Hearts HD 2.8 Final Chapter Prologue.
Available to play just after their release are Final Fantasy XV and Forza Horizon 3, set in Australia.
Games available to experience at the show include Mafia III and Sniper Ghost Warrior 3.
EB Games will be announcing more confirmed playable games in the coming weeks, from publishers such as PlayStation, Xbox, Nintendo, Activision, Bandai Namco, Bethesda, Square Enix, Ubisoft and more.
In addition to this, PlayStation Australia are pleased to confirm that fans attending the 2016 EB Expo will have the opportunity to get hands on with the most diverse range of PlayStation VR titles available in Australia to date.
A detailed schedule of sessions and events can be found at the EB Expo website www.ebexpo.com.au. Tickets on sale now – the Ultimate Gamer and Sunday Express tickets have already presold out.