Hardware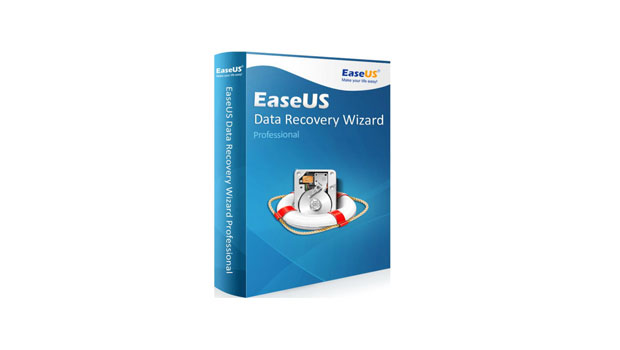 Published on July 24th, 2019 | by James Wright
EaseUS Data Recovery Wizard Review (July 2019)
Summary: EaseUS Data Recovery Wizard is a powerful software based recovery tool for your PC or Mac!
4.5
Powerful restoration!
In today's technological age, we are driven by data and even if you have a backup strategies in place, your data is not always safe, particularly when it comes to removable devices such as memory cards or USB sticks. Or you could have accidentally deleted a file. Thankfully there are data recovery options and before you spend your hard earned money on a professional service, there are software alternatives which are considerably more affordable, including even free options to trial.
EaseUS Data Recovery Wizard can easily recover lost files, pictures, documents, videos, and more from deletions, formatting errors, partition losses, OS crashes, virus attacks, and other data loss scenarios.
Once such option is the Data Recovery Wizard by EaseUS that offer users a free version and a professional version (reviewed). The free version of EaseUS Data Recovery Wizard allows you to recover files up to 2GB, whereas the professional version allows you to recover an unlimited amount of files. So what exactly does EaseUS Data Recovery Wizard do? At its core, EaseUS Data Recovery Wizard attempts to recover all files types that have been accidentally deleted, formatted or even corrupted.
While a PC and Mac version of EaseUS Data Recovery Wizard is available, both versions give you access to recovering data from other devices such as Android smartphones, digital-SLR cameras memory cards or the humble USB stick. Unfortunately all devices can be prone to data loss or corruption that even includes attacks from cyber criminals or just accidentally emptying your recycle bin. Best of all, this program is very simple to use and can you even search for file types and names.
Installation of EaseUS Data Recovery Wizard is super simply and once the download has finished, you just follow the wizard to either a predetermined installation path or a custom path (e.g. E:\software\EaseUS). Once completed, you are greeted to a very user-friendly interface that displays what drives are on your system, including connected devices such as a card reader or even a smartphone. For us, it was our C: and E: drives. You can even specify locations of where you want EaseUS Data Recovery Wizard to start scanning for deleted files such as your Desktop, Recycle Bin or a particular folder.
Depending on what you select, the scan can be quite time-consuming, especially if you have an older system which may have had a large turn-over of files. The scan of E: drive took around 1-hour to successfully complete which then displayed a list of deleted files. There is also a search option where you can enter your own search queries (e.g. x-men) or even wildcards (e.g. *.avi) that is very useful.
The professional version has no restrictions on how many files you can retrieve and when we selected our recycle bin, there was around 5GB of data that we could restore. However before you can restore these files, you do need to select a destination folder. If possible, EaseUS Data Recovery Wizard recommends that you don't restore files onto the original drive as this may overwrite space where deleted files may reside. In a perfect world, you would choose another hard drive or even a USB stick.
We also recovered a movie file (.mov) that was deleted from 2015 which EaseUS Data Recovery Wizard successfully restored the file and the program even has a preview function for files that allows you to see the file before you commence the recovery. In terms of the success rate of EaseUS Data Recovery Wizard, this is dependent on a number factors such as whether another file has written onto that particular sector or if that sector has a physical error.
For example, we lost a HDD due to fire damage and unfortunately this drive was too corrupted in order for it keep a stable connection with the operating system which means EaseUS Data Recovery Wizard could not connect to it.  The only way we could recover these files was to pay for a professional recovery service that at a minimal wanted to charge us $1000AUD. However for those more straight forward "deleted" files, I was surprised at how much EaseUS Data Recovery Wizard can recover and undeniably it is a powerful tool for users. The only slight negative of this program is that it asks you to share your results on your social media which although is a good marketing technique, is a little pushy.
Final Thoughts?
All in all EaseUS Data Recovery Wizard is a powerful recovery tool that is available on both PC or Mac. So if you're looking for software based recovery, EaseUS Data Recovery Wizard ticks the right boxes and more importantly is easy to use and its developers give you the option to trial the program with up to 2GB of files being restored. For more information, check out the free version of Data Recovery Software and the developers are also running a 50% promotion for the Professional version as well.
Recommended!