Films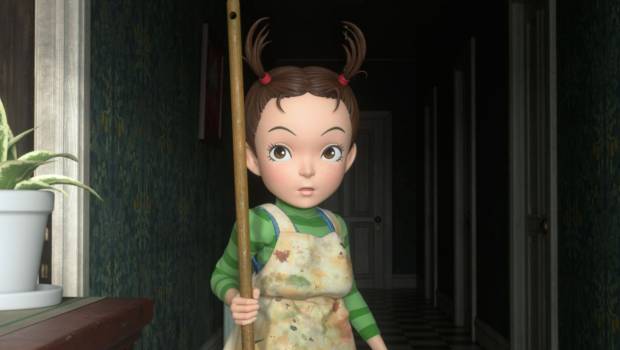 Published on January 20th, 2021 | by Damien Straker
EARWIG AND THE WITCH – Trailer and Release Date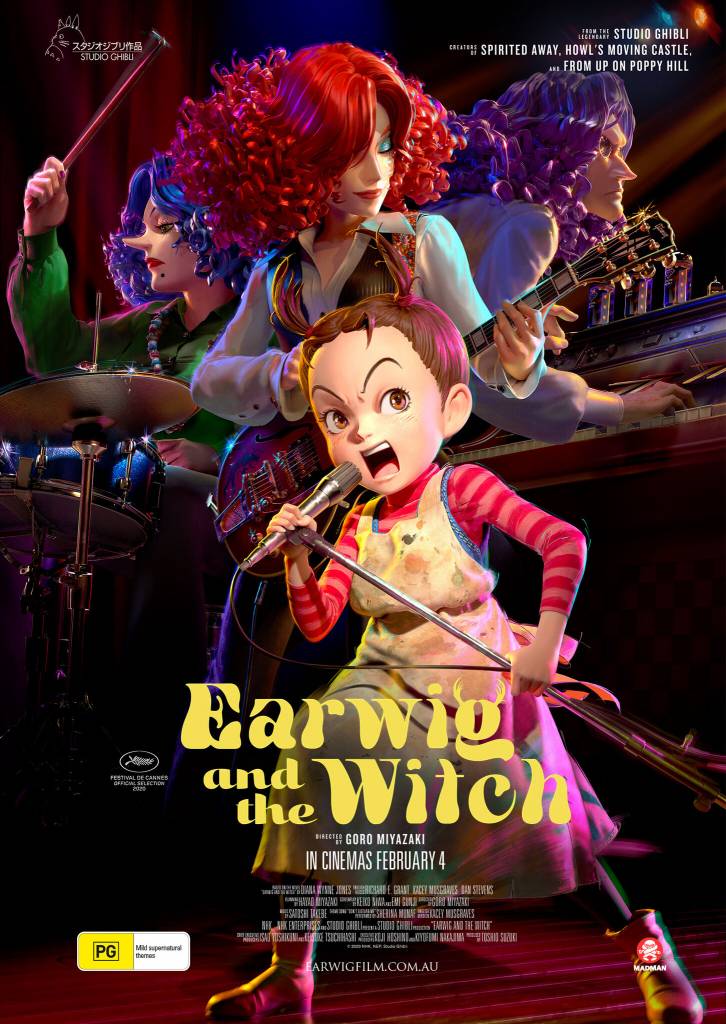 A STUDIO GHIBLI FILM
DIRECTED BY GORŌ MIYAZAKI
PLANNING BY HAYAO MIYAZAKI
Madman Entertainment has today released the official trailer for, EARWIG AND THE WITCH ahead of its Australian cinema release on February 4.
Renowned for the internationally-acclaimed Howl's Moving Castle, the film sees Studio Ghibli return with another classic Diana Wynne Jones children's novel adaptation, Earwig and The Witch, directed by Goro Miyazaki (From Up on Poppy Hill, Tales from Earthsea) produced by studio co-founder Toshio Suzuki, with planning on the feature from his father, Academy Award®-winner Hayao Miyazaki (Spirited Away, My Neighbor Totoro).
An official selection for the 2020 Cannes Film Festival, Earwig and The Witch marks Studio Ghibli's first new theatrical feature since 2014's When Marnie Was There, as well as the studio's first entirely 3DCG animated feature.
The upcoming English language version film will feature the voices of Richard E. Grant (Withnail and I, Gosford Park), Kacey Musgraves ("Golden Hour", "Same Trailer Different Park") and Dan Stevens (Eurovision Song Contest: The Story of Fire Saga, FX's Legion), as well as Taylor Paige Henderson as "Earwig". In addition to her debut voice acting role as "Earwig's Mother," six-time Grammy Award winner Kacey Musgraves will also record the English language version of the film's theme song, "Don't Disturb Me."
Growing up in an orphanage in the British countryside, Earwig has no idea that her mother had magical powers. Her life changes dramatically when a strange couple takes her in, and she is forced to live with a selfish witch. As the headstrong young girl sets out to uncover the secrets of her new guardians, she discovers a world of spells and potions, and a mysterious song that may be the key to finding the family she has always wanted.
EARWIG AND THE WITCH is a must-see animated adventure for the summer.
Learn more at: www.earwigfilm.com.au
EARWIG AND THE WITCH WILL BE AVAILABLE IN AUSTRALIAN CINEMAS ON 4 FEBRUARY.