Films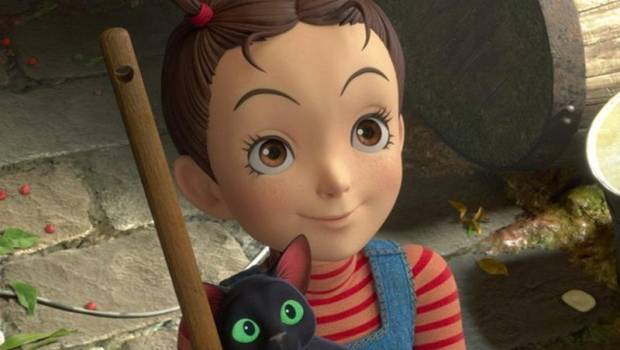 Published on January 30th, 2021 | by Harris Dang
Earwig and the Witch – Film Review
Reviewed by Harris Dang on the 29th of January 2021
Madman presents a film by Goro Miyazaki
Produced by Toshio Suzuki, Hayao Miyazaki
Starring (the voices of) Kokoro Hirasawa, Shinobu Terajima, Etsushi Toyokawa, Gaku Hamada, Richard E. Grant, Dan Stevens, and Kacey Musgraves
Running Time: 82 minutes
Rating: PG
Release Date: the 4th of February 2021
Note: This review of Earwig and the Witch refers to the original Japanese cut (with English subtitles).
People are often buoyed with excitement upon hearing about the release of a new Studio Ghibli film. However, the buzz around their latest animation project, Earwig and the Witch, has been mixed or trepidatious. The fans' tepid response is attributable to this being the studio's first 3D animated film that completely utilises CGI. Dispensing with the studio's acclaimed hand-drawn animation, director Goro Miyazaki breaks with tradition to reach new heights. Though through this process he has understandably ruffled some feathers.
Yet change can be for the better and there many positives to consider before an initial viewing of the film. Miyazaki has improved as a storyteller since his directorial debut, Tales from Earthsea (2006). Similarly, Earwig's source material of the same name is credited to English author Diana Wynne Jones. Her work was most famously adapted by Studio Ghibli into Hayao Miyazaki's Howl's Moving Castle (2004). Finally, Miyazaki himself is credited with aiding Earwig's planning stages.
The film is releasing in English-speaking territories in its original Japanese language but with subtitles. It features the voicework of Shinobu Terajima, Etsushi Toyokawa and Gaku Hamada. There is also an English dub with the voices of Richard E. Grant, Dan Stevens, Kacey Musgraves, and others. Will Earwig live up to Studio Ghibli's high standards or succumb to being an inferior entry?
Set in 1990's England, the film follows Erica (Kokoro Hirasawa), a brash and stubborn orphan girl who is used to getting everything her way. Unlike the other orphans, she does not long for parents, nor does she wonder about her family history. Her blissful way of life is soon under threat when she is adopted by a mysterious couple named Bella Yaga (Shinobu Terajima) and Mandrake (Etsushi Toyokawa).
Reluctantly, she is forced to live with them in their seemingly humble abode. Things grow interesting for Erica when she discovers her guardians deal with the art of magic. During her stay, Erica tries to make the best out of the situation by gaining the upper hand, much to the adults' dismay. Over time, she understands their predicaments and the insinuation that her family history to them may be linked.
First things first, let us address the elephant in the room: the animation. The backgrounds and settings are remarkably detailed and possess Ghibli's trademark sheen. It is a type of figurative tangibility that showcases the flaws and shades of objects on screen. In the case of the character designs, they are distinctly reminiscent of Studio Ghibli films but there is a sense of smoothness that makes the movements stiff and rigid. Oddly enough, it is that very movement that makes the magic on-screen feel impactful and memorable due to its off-kilter look. The flaws of the animation could be due to the inherent nature of the production since it was meant for television. However, the expressiveness of the emotions are surprisingly vibrant, and the exaggerated nature fits the story's fantasy elements.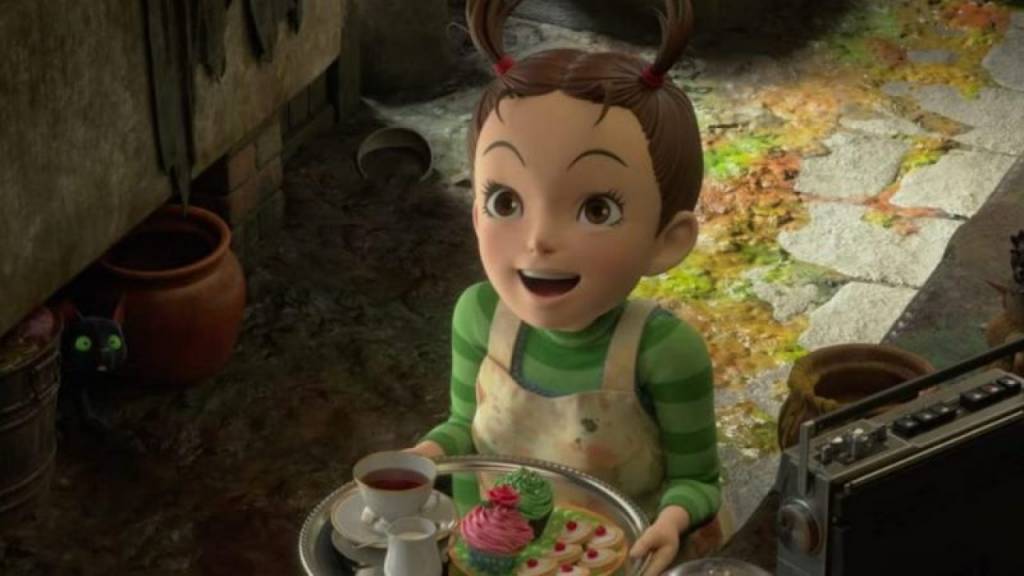 The adaptation (written by Ghibli stalwart Keiko Niwa and newcomer Emi Gunji) does not deter from portraying Erica (or Aya in the Japanese version) as a spoiled brat. Nor do they sugar-coat her actions to mitigate her malicious intent. Instead, Erica is genuine since her needs and desires appear childlike. Her actions lack the cynicism, self-irony, or self-awareness of an adult. Therefore, her character does not resemble an obvious construct that a screenwriter has created.
Her character growth stems from a predicament that to embrace the world around her without the need for control, she must embrace her true self within. The idea links well to the subplot where Erica unwittingly unravels her family past. On another positive note, it is admirable that Earwig subverts expectations on what truly constitutes a family. It is not all about lineage or blood.
The film's sense of humour is also amusing. The comedy switches from innocuous slapstick (such as a prank involving magic) to gleefully oblivious (the constant references to mature content like murder and decapitations) to subtly meta (there is an amusing nod to Howl's Moving Castle) and surprisingly literate ('Red Planet' by Robert A. Heinlein and 'The Hound of the Baskervilles' by Sir Arthur Conan Doyle are referenced). Their inclusions add to the fun.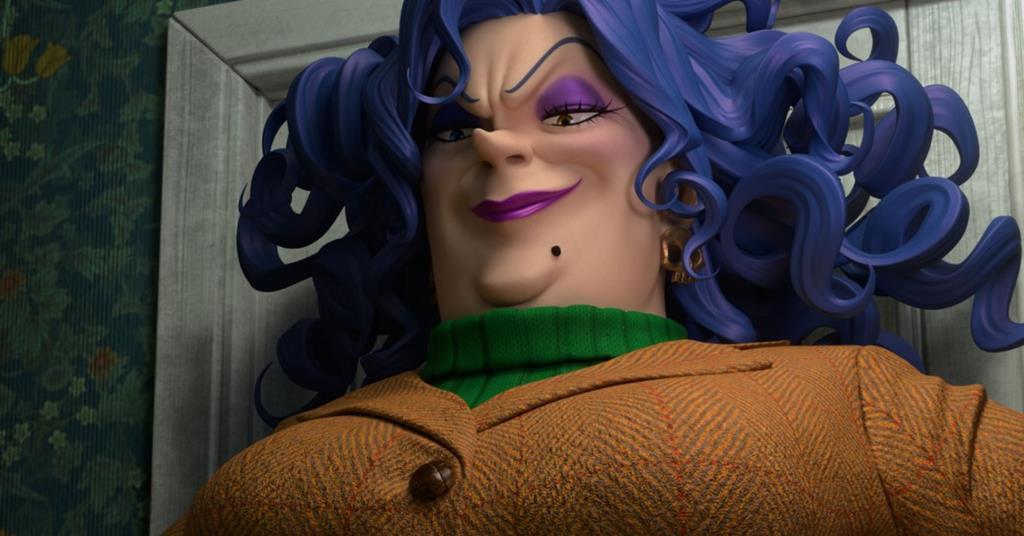 The characters are entertainingly pantomime and the Japanese cast bring enthusiasm to their roles. Hirasawa is both spirited (no pun intended) and shrewd as Erica; Terajima is an absolute hoot as Bella Yaga as she screeches and shrieks like the world will end; Toyokawa broods and grunts in a fitfully funny turn, while Hamada provides ample mirth in the feline role of Thomas that is reminiscent of Jiji in Kiki's Delivery Service (1989).
A major flaw is that the film suffers from an anticlimactic resolution. It is not that it ends poorly (the story ties all its stakes into a neat bow) but the finale is abrupt and without a convincing case of self‑reflection. To be fair, the end credits feature hand-drawn pictures that constitute an epilogue but it does not feel satisfying enough as a conclusion. Nonetheless, Earwig and the Witch is a slight yet amusing little trifle that may not rank high in the pantheon of Studio Ghibli. It yields its own rewards due to its amusing comedy, oddball characters, and its genial sense of fun.
Summary: A slight yet amusing little trifle that may not rank high in the pantheon of Studio Ghibli. Yet It yields its own rewards due to its amusing comedy, oddball characters, and its genial sense of fun.