Games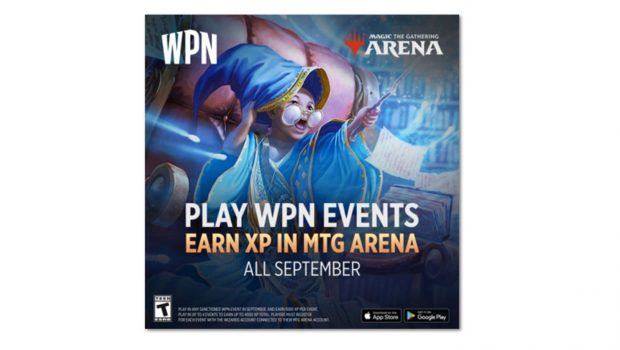 Published on August 23rd, 2023 | by Adrian Gunning
Earn Magic Arena XP when playing in-store this September!
In a first-of-a-kind integration between in-store play and Magic The Gathering's (MTG) digital platform, MTG events held at Wizards Play Network (WPN) stores during September will contribute to in-game progress for Magic Arena.
This represents an exciting opportunity for players to progress their digital and physical collections at the same time. Players participating in an event with their Wizards account will receive 1,000 XP via their Magic Arena inbox which contributes towards unlocking new cards and more.
In-store events featured during this time include:
Wilds of Eldraine Prerelease (Friday 1 September – Thursday 7 September): Play with the new Wilds of Eldraine cards for the first time with casual games of the Sealed format!
Open House (Friday 8 September – Sunday 10 September): An event for newer players to come learn the ropes in a friendly social environment!
Friday Night Magic (Every Friday): Play a range of formats every Friday night with fan-favourite 'FNM' events.
And many more! Check your local store for more details
Players must use their Wizards account connected with their MTG Arena account to receive the benefits. Each player is eligible for 1,000 XP per event up to a limit of 4,000 XP for the month of September. Those keen on boosting their digital progress must ensure their Magic Arena account is created before they play in one of the sanctioned WPN events. Magic Arena is currently available on iOS from the App Store, Android from Google Play and can be downloaded here for PC.
Players can find their local WPN store at Locator.Wizards.com. Full details can be found on the Wizards of the Coast website.