Films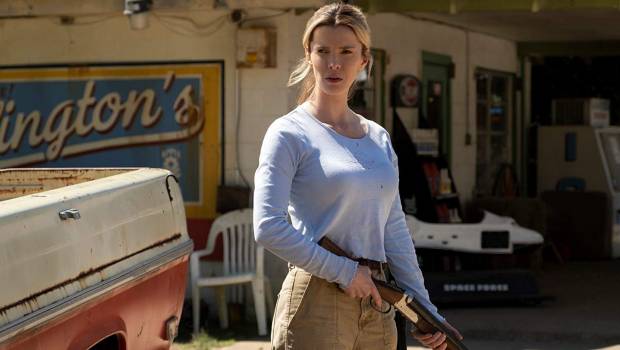 Published on April 9th, 2020 | by Damien Straker
EAGER AUSTRALIAN AUDIENCES CAN FINALLY EXPERIENCE THE HUNT FROM APRIL 9
Universal Pictures Australia will release an extended sneak peak of the most controversial film of the year. The FIRST TEN MINUTES of THE HUNT will be available to stream tomorrow night THURSDAY 9 APRIL @ 8pm AEST via Universal Pictures Australia YOUTUBE OR FACEBOOK platforms.
The film which sparked controversy, including a tweet from U.S. President Donald Trump accusing the film of being made 'to inflame and create chaos' is a chilling real-world suspense-thriller starring BETTY GILPIN (Glow) and two time Oscar® Winner HILARY SWANK.
Set in the dark spaces of a modern America where a sinister organisation 'removes' societies undesirables and transports them to a remote location to be hunted for sport by the wealthy elite. However the hunters become the hunted when they capture one mysterious woman who has a powerful will to survive and the skills to exact a bloody revenge.
YOU CAN WATCH THE FIRST 10 MINUTES ON THURSDAY 9 APRIL @ 8PM AEST ON UNIVERSAL AUSTRALIA'S YOUTUBE OR FACEBOOK CHANNEL or RENT THE ENTIRE FILM FROM APRIL 9 ACROSS A VARIETY OF ON DEMAND CHANNELS: