Games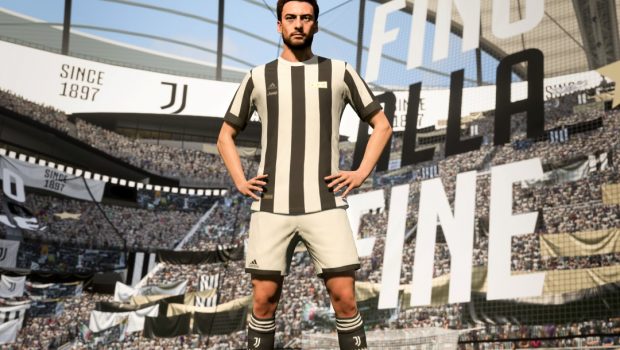 Published on March 31st, 2023 | by Adrian Gunning
EA SPORTS UNVEILS NEW RETRO KITS IN EA SPORTS FIFA 23
Today, EA SPORTS released a new set of Retro Kits, so fans can further celebrate the rich history of their favourite clubs in FIFA 23.     
From the 1969-1970 Manchester City kits, worn by the first club to ever win both a UEFA and domestic cup in the same season, to the 1975-1976 kit worn by Borussia Dortmund during their first promotion to the Bundesliga, these kits are iconic and allow fans to relive global football history. Kits are available in-game starting today, March 30.    
Below, you can find a list of all the Retro Kits that will be added to FIFA 23:    
1906-1907 FC Porto

 

This kit represents a special moment for FC Porto after being revived in 1906, playing the season in this timeless kit.

 

1948-1949 Club Atlético Independiente

 

Club Atlético Independiente celebrated their Primera Division victory in their iconic 1948/49 kit making it live long in the memory for fans.

1960-1961 Tottenham Hotspur

 

The 1960/61 Tottenham Hotspur Home kit was worn by the team that won a 1961FA Cup and First Division double.

 

1967-1968 Celtic FC

The classic 1967/68 Celtic kit was worn by the club during their legendary Quintuple run, winning the Scottish Premiership, the Scottish Cup, the Scottish League Cup, the Glasgow Cupand the European Cup.

 

1969-1970 Manchester City

 

Manchester City's legendary 1969/70 kit was worn by the first club to win a UEFA and domestic cup in the same season. 

1974-1975 Atlético Madrid

 

Atlético Madrid were crowned Intercontinental Cup winners during the 1974/75 season wearing their famous red and white striped kit

1975-1976 Borussia Dortmund

 

This iconic kit was worn for a historic season when the club finally earned promotion to the Bundesliga. 

1981-1982 Chelsea FC

 

The pin striped kit was synonymous with many famous players including club legends Colin Lee, Peter Osgood, and Ray Wilkins

1984-1985 Liverpool FC

 

This memorable kit was worn by the 1984/85 Liverpool squad who went on to win the English Division 1 title and the UEFA Cup.

1992-1993 Leeds United

 

This kit was worn when the team celebrated the club's First Division title win. 

1995-1996 Rangers FC

 

An incredible moment for Rangers fans and this famous kit as they went on to win their eighth consecutive Scottish league title.

1996-1997 Paris Saint-Germain (PSG)

 

PSG won both the Tropheedes Champions and the UEFA Cup wearing the 1996/97 kit.

 

2001-2002 Olympique Lyonnais (Lyon)

 

This kit was worn by the Lyon team during the historic 2001/02 season which began a string of seven consecutive league titles.

2006-2007 Real Madrid

 

This kit was incredibly iconic at the time, andremains to live on as it has inspired present-day kits for the club.  

 

2017-2018 Juventus FC

 

The recent yet illustrious 2017/18 Juventus kit was worn by global stars during a season where Juventus won both the Serie A and Copa Italia.
FIFA 23 is developed by EA Vancouver and EA Romania and is available worldwide on PlayStation 5, Xbox Series X|S, PC, PS4, and Xbox One. Follow @EASPORTSFIFA on Twitter, Instagram and YouTube to keep up with our latest news, announcements, and to let us know what you think.     
To learn more about the latest news for FIFA 23, please visit https://www.ea.com/games/fifa/fifa-23.