Games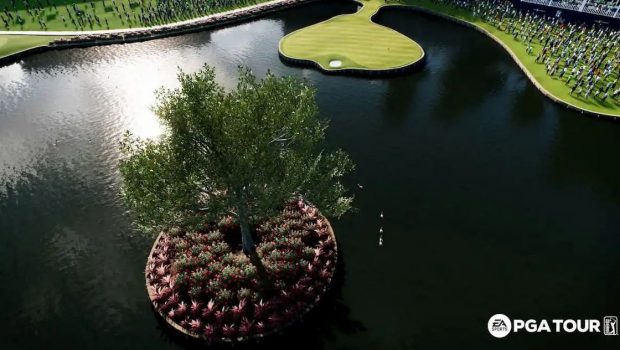 Published on February 22nd, 2023 | by Adrian Gunning
EA SPORTS PGA TOUR Releases Course Dynamics Deep Dive Trailer
EA SPORTS PGA TOUR will have 28 real-life and 2 fantasy courses for a total of 30 beautiful golf courses at launch. And on each of these courses comes a variety of gameplay and visual features that result in 30 unique experiences to play. Check out the Course Deep Dive below and read on to learn more.
[Course Deep Dive Video available here: https://youtu.be/uZQKSnGp4ZA]
State-of-the-art Technology Supports Course Mapping for Accurate Course Visuals
Each course is designed in stunning quality with Frostbite, so you can immerse yourself in golf's finer details more than ever before. And to achieve the most true to life course visuals we meticulously mapped Augusta National, the home of the Masters, and other courses, with state-of-the-art technologies like photogrammetry scanning, drone technology, and survey-grade GPS.
We also led custom LiDAR helicopter flights over each course in the game, scanning at lower altitude with slower speeds to achieve more data-point-density and a higher level of realism than scans from publicly available sources. Using these technologies, which are actually designed to discover underground gold mines and oil reserves, we achieved pin-point accuracy down to the blade of grass for many courses in-game. Each course's scan has been transferred into EA SPORTS PGA TOUR to be developed and tuned for the most accurate depiction of them possible.
And we didn't just scan the greens, the terrain map also created precise renderings of clubhouses, vegetation, bridges, tee markers, rock formations, water, and more on-course elements.
To achieve the highest granularity possible, we also took the time to visit these prestigious courses ourselves to fully understand how the course plays in real life. From walking the holes to surveying course superintendents, the unique conditions at each golf course were mapped and recorded in these in-person visits over the years.
We were able to even record the distinct cuts of grass and how the ball behaves on them along with upcoming changes they're making for future seasons to capture a full picture of these courses and how each of them play now and in the future.
So whether it's The Old Course at St. Andrews or The Ocean Course at Kiawah Island, you'll be able to see and feel the distinct differences of playing on these courses just like you would if you were there in real life.
Course Visuals Enhanced by Time of Day Features
Inspired by classic American landscape artists, we set out to create the most beautiful courses in-game with lighting that changes the look of a course based on the time of day. The goal was to create discreet times of day that showed off each course or hole in its absolute best light.
In game, we represent those as 3 different "tee" times, morning, mid day and late afternoon, across 4 unique "Biomes". Each of the 4 biomes , Humid subtropical, Mediterranean, Oceanic and Desert, have varying lighting conditions, levels of contrast, clouds and atmospheric haze etc, to give each course a unique look based on its location and the time of day that you are playing.
Course Dynamics Support True-To-Life Ball Dribbling and Behavior
But stunning visuals are only one part of making a course feel like it does in real life. To make each course not only appear but feel accurate to real life, Pure Strike gameplay's Course Dynamics impact the way the ball behaves on every green in the game.
Each course is tuned to behave just the way it does in real life which impacts the height of a ball's bounce, the speed of its roll, the impact on ball spin, and the launch of the ball which vary from course to course.
Each course has its own subtleties including everything from the speed and firmness of the fairway to the firmness and length of the first cut. The ball reacts to these subtleties to result in a variety of ball behaviors that change on each course. So you'll see the ball roll differently on the firm and fast fairways at St. Andrews in comparison to those of Harbour Town.
The ball will behave differently across different terrains like pine straw, firm fairway, soft fairways and more. So you can expect to see the ball bounce differently on softer terrains in comparison to hard ones, just like you'd see in real life.
But you'll also be able to feel how your ball behaves differently in the air as well since ball behavior and course dynamics are also impacted by altitude so courses above sea-level will see balls go further than those on the coast.
The Tee is Yours on 30 Prestigious Courses
From ball behavior on each course to life-like visuals, the Tee is Yours at these 30 prestigious courses listed below.
Augusta National
St Andrews
Pebble Beach
The Country Club
Southern Hills
TPC Sawgrass
East Lake
Wilmington Country Club
TPC Boston
TPC Southwind
TPC Scottsdale
Whistling Straits
PGA West
Quail Hollow
Torrey Pines
Kiawah Island Ocean Course
Chambers Bay
Banff Springs
Wolf Creek
Bay Hill
Liberty National
Harbour Town
Riviera Country Club
Tara Iti
Top of the Rock
Bandon Dunes
Evian Resort
Teeth of the Dog
Wetlands (fantasy course)
Lighthouse Pointe (fantasy course)
And there are more courses waiting for you after launch with the 2023 major courses including Oak Hill, Los Angeles Country Club, Royal Liverpool as well as Olympia Fields as a part of the FedExCup series and Marco Simone for the Ryder Cup releasing in the future.