Games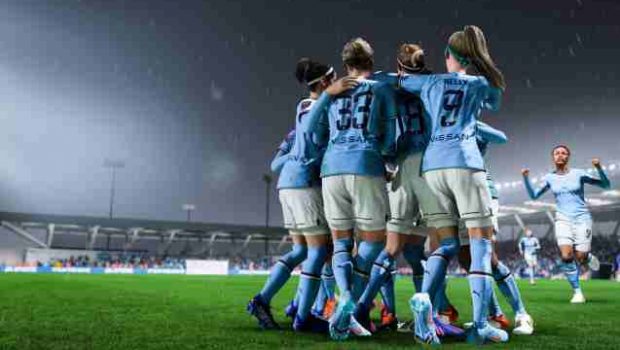 Published on November 3rd, 2022 | by Adrian Gunning
EA SPORTS™ GIVES THE COMMUNITY A CHANCE TO SETTLE THE ULTIMATE FIFA SOUNDTRACK DEBATE ONCE AND FOR ALL
FIFA players have the chance to nominate their favourite songs from past FIFA titles to create the Ultimate FIFA Soundtrack. A selection of songs will return in-game for the launch of the World Cup update coming 9th November.
As the EA SPORTS FIFA 23 World Cup update nears, it's time to let the ultimate soundtrack debate kick off! For 25 years, EA SPORTS has defined the sound of the world's game and is now challenging FIFA players across generations to nominate their favorite tunes for the Ultimate FIFA Soundtrack, along with which songs they would like to be included within the upcoming World Cup update!
Starting today, fans will have the chance to choose the greatest game soundtrack the world has ever seen by picking their top song choices from past FIFA titles – from recent hits like Glass Animal's "Heat Waves" to classics like Blur's "Song 2". EA SPORTS and Spotify have partnered to make 1,000+ songs of the FIFA Soundtrack back catalog playable in one place. Fans can
back their favourite song by streaming directly on Spotify and sharing their chosen track on social media using the hashtag #UltimateFIFASoundtrack. To help fans select their Ultimate FIFA Soundtrack, Spotify have curated a personalized "FIFA Mix" and suggested "FIFA Anthem" for each user based on their past listening habits, which can also be shared across social media.
The debate will conclude on November 7, when EA SPORTS and Spotify will announce the Ultimate FIFA Soundtrack, a playlist on Spotify consisting of the Top 100 most-streamed and most-nominated tracks by November 7. Additionally a selection of the most popular tracks will also be unveiled and will be included in FIFA 23's World Cup update, debuting November 9.
In September, EA SPORTS unveiled the official soundtrack of FIFA 23, which showcased a range of global hitmakers, like Bad Bunny, Jack Harlow and Yeah Yeah Yeahs, along with rising stars, such as Baby Tate, Ibeyi, Pheelz and fan favorites including FKA Twigs, Flume, Phoenix, ODESZA and many more.