Events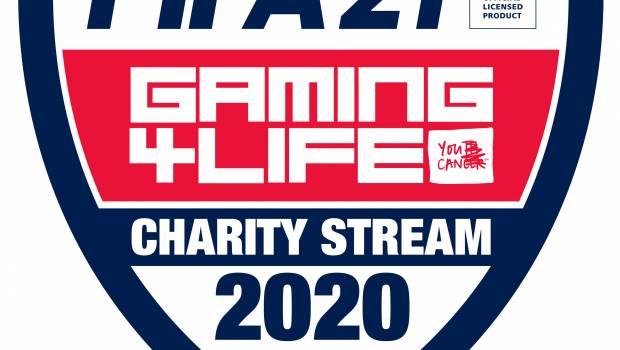 Published on November 26th, 2020 | by Adrian Gunning
EA SPORTS FIFA fans to take over mega charity stream to raise emergency funding for regional youth cancer patients
Gaming4Life, the charity stream series hosted by Sony Foundation Australia, is back with an epic EA SPORTS FIFA 21 event in partnership with Sony Interactive Entertainment (SIE) Australia running for two weeks from 05 December – 20 December 2020 on Twitch. Registrations for Gaming4Life are now open for any FIFA gamers to stream and fundraise to help reach the goal of $50,000 (or 5,000 nights) for the Foundation's youth cancer accommodation program, 'You Can Stay' and by doing so, could be in with a chance to win the highly anticipated next-generation video game console, PlayStation®5 that launched November 12.
All funds raised during the event will go towards Sony Foundation's You Can Stay program which launched during the pandemic providing free accommodation for regional youth cancer patients that must travel to the city for life-saving cancer treatment. Every $100 raised during Gaming4Life will provide one night of emergency accommodation for a cancer patient aged 15 – 25 years old and their family.
The highest fundraiser during Gaming4Life will win a PS5™ prize pack including the new PS5™ with Ultra HD Blu-ray disc drive and accessories. Additional prizing will be up for grabs from SIE, EA SPORTS and Sony Electronics when fundraisers hit key milestones. The total prize pool worth over $27,000 AUD isn't just for streamers, with incentives for generous donors supporting their favourite streamer and Sony Foundation's 'You Can Stay' program. Every $50 AUD donation will be an entry in the raffle to win a PS5™prize pack, and every $10 AUD donation made during the stream is an entry in the raffle to win one of 30 EA SPORTS FIFA 21 games.
Some of Australia's best FIFA streamers will be taking part providing hours of entertainment and excitement with the new EA SPORTS FIFA 21 game play including; Mouad Zwed (MoZwed), DK Johnson (SparringDK) and Joshua Treadwell (Treaders). More celebrity streams soon to be announced.
Registrations are now open and calling all EA SPORTS FIFA 21 fans to register their Tiltify fundraising page and stream as much as they like over the two week period from 5 December to 20 December, and encourage their viewers to donate.
"We are proud to be part of Gaming4Life and hope EA SPORTS FIFA 21 brings people together to watch and play with friends and family and in doing so, raise some much needed funds for young
Aussies with cancer. EA SPORTS has been a longstanding supporter of Sony Foundation and we're proud to support this great cause. Get behind your favourite streamer, or start your own fundraising page, every bit counts and we'll be cheering you all on." – Elicia Parkes, Electronic Arts Australia
Sophie Ryan, CEO of Sony Foundation, said collaborating with EA SPORTS and SIE to help raise funds for the new You Can Stay program is a testament to the generosity and kindness of the gaming industry. With fundraising impacted by COVID-19 restrictions, funds raised during Gaming4Life are needed now more than ever.
"If you are a teenager in a regional part of Australia and you get diagnosed with cancer, it's likely you will have to come to the city for treatment. This places a huge financial and emotional burden on these patients and their families. Our You Can Stay program is aiming to eliminate this issue by funding 10,000 nights of free accommodation for regional patients in the next 12 months. Every $100 raised during Gaming4Life will make an immediate impact in the lives of these families by funding one night in a Quest Apartment close to hospital, so their families can be by their side as they battle cancer," said Sophie Ryan.
To date, Twitch streamers have helped to raise over $100,000 through the Gaming4Life series for You Can, thanks to the incredible generosity of gamers and donors who help to rally around this cause.
• Gaming4Life Charity Stream homepage – https://www.sonyfoundation.org/gaming4life
• Register to compete – https://bit.ly/366fBYd
• Sony Foundation's You Can Stay Program – https://www.sonyfoundation.org/youcanstay