Games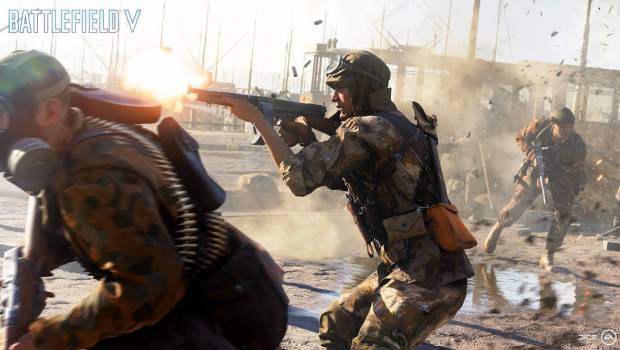 Published on August 17th, 2018 | by Admin
EA DICE Unveils Battlefield V – Official Gamescom Trailer – Devastation of Rotterdam
EA DICE is debuting a brand-new trailer to show off the Rotterdam map, which will be playable at Gamescom this year. 
In the "Battlefield V – Official Gamescom Trailer – Devastation of Rotterdam," fans get a fresh look into the untold and unseen side of World War 2. The trailer features thrilling, never before seen gameplay footage of the new Rotterdam map, which immerses players in a battle fought throughout the streets of Holland, where the Germans attempted to seize the Dutch city. 
Throughout the trailer, the game's dynamic physicality and destruction is on full display. As the architecture crumbles and gives way, torn by the devastation of close quarters combat, truly no battle in Battlefield V will ever be the same.  
The latter half of the trailer shows off a handful of locations that players will journey to as they explore the battles of WW2. 
Check out the trailer here: https://www.youtube.com/watch?v=-FEgeuGsmzQ