Games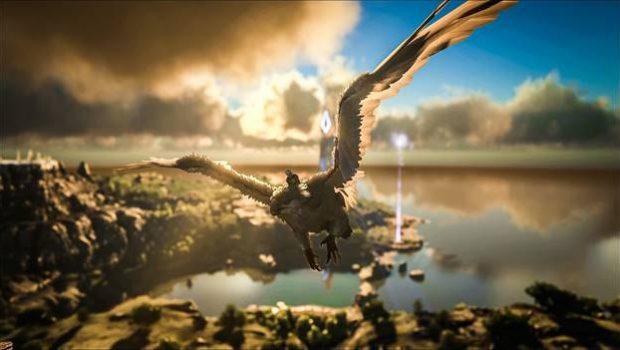 Published on June 13th, 2017 | by Admin
E3 News: ARK: Survival Evolved Announces Release of First Official Sponsored Mod – Ragnarok! | New Trailer
First Official Release from the ARK Sponsored Mods Program Available Now as Free DLC on Steam; Next Coming to PlayStation 4 and Xbox One
Sydney, Australia – June 13, 2017 –  Developer Studio Wildcard announce today the first mod to be integrated into ARK: Survival Evolved as part of its ARK Sponsored Mods Program! Developed by the former creators of popular ARK mods Valhalla and Umassoura, David Miller, Matt Janz and Jackson Lawrence came together to work on their latest project, "Ragnarok" which is being released today for Steam players as a free new map for the multi-million selling dinosaur survival-adventure title, ARK: Survival Evolved.
Being an "Official Mod" means not only will it be available for PC players, but it will also be released as free DLC to PlayStation 4 and Xbox One ARK players in early July.
"ARK is a more interesting and vibrant game because of the creative efforts of our modding community, and being able to transition the top-quality mods into the official game on PC and consoles is invaluable," said Jeremy Stieglitz, Lead Designer, Co-Founder and Co-Creative Director of Studio Wildcard. "The sheer size of the enormous Ragnarok map, along with the variety of content coming from this talent group of guys is remarkable. We're proud to support their development efforts with both funds & feedback, and the result is fantastic new gameplay that ARK players will get to enjoy on all platforms."
At the Game Developers Conference 2017 Studio Wildcard launched the ARK Sponsored Mods program, to provide both financial support and development advice to select modders of ARK: Survival Evolved. The program's goal is to give a boost to the ARK modding community by selecting 15 projects each month to receive $4,000 toward the modders' ongoing development costs.
The new mod contains:
A 144 sq kilometer map designed to be explored by land, sea or air
Tons of harvest-able or gatherable resources
Caves of all shapes and sizes, each designed to be built in
Distinct variations on former ARK creatures, as well a special brand-new creature unique to Ragnarok
Build tree platforms on unique trees/rocks
Expansive biomes that were built to reward hardy explorers
Some of the most challenging dungeons in ARK will await players
An active volcano that while erupting yields a high amount of resources in the form of lava crystal
Beautiful vistas and base locations as far as the eye can see
Hot springs that while dormant yield a relaxing buff, but when active, become dangerous
Ruins to not only explore but that can also be incorporated into base builds
A vast ocean with its own ecosystem
Upcoming future desert biome to find and tame creatures
Upcoming Explorer Notes that hold the key to Ragnarok's secrets and history
As announced today, ARK: Survival Evolved is now available to pre-order!  There are three ways to get your dino-fix with ARK: Survival Evolved, all of which are now available to pre-order for PlayStation 4 and Xbox One platforms. For more information on the Explorer's Edition and Limited Collector's Edition please visit  www.playark.com
Powered by Unreal Engine 4, ARK: Survival Evolved takes on the survival genre with a unique blend of emergent multiplayer cooperation and competition. Players awake stranded and starving on the beach of a mysterious island among a herd of other confused humans. On ARK, they must then hunt, harvest, craft, research technology, and build shelters to protect against scorching days, freezing nights, volatile weather systems, dangerous wildlife, and potential enemies. Tame, train, ride and breed one of 100 amazing dinosaurs and other prehistoric beasts, including gargantuan creatures on a scale never before seen in video games! Fly a Pteranodon squadron over the snow-capped mountains, race through the deep jungle with your pack of trained Raptors, tromp through a fortified enemy base along a convoy of gigantic Brontosaurus, or chase down prey on the back of a raging T-Rex.