Games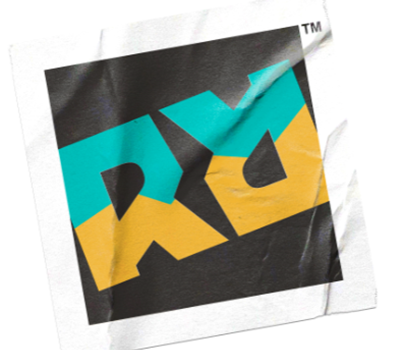 Published on June 13th, 2021 | by Alex Novus
E3 2021 – Ubisoft announce Riders Republic
Today during Ubisoft Forward, Ubisoft announced that Riders Republic™, the new massive multiplayer outdoor sports playground, will launch September 2, 2021. Riders Republic will be available for PlayStation®5, PlayStation®4, Xbox Series X|S, Xbox One consoles, Stadia and from the Epic Games Store and the Ubisoft Store on Windows PC. The game will also be available on Ubisoft+, the Ubisoft subscription service.* Ubisoft also announced that players can register now for a chance to participate in upcoming betas. More information can be found at https://ridersrepublic.com/UBIFWD0621_register_pr. 
Developed by Ubisoft Annecy, Riders Republic invites players to jump into a lively social playground where they can experience the thrill of outdoor sports in an open and densely populated world. Players will roam freely with their friends in a huge and vibrant open world where they can compete and nail crazy moves through an exciting range of sports such as biking, skiing, snowboarding, wingsuiting and rocket wingsuiting. Whether players want to catch some major air with friends or ride solo to dominate the mountains and canyons, there are plenty of exhilarating moments and activities to be discovered. 
Riders Republic will allow players to ride through some of the most breathtaking landscapes the United States has to offer. Some of the most iconic American national parks such as Bryce Canyon, Yosemite Valley, Sequoia, Zion, Canyonlands, Mammoth Mountain and Grand Teton have been faithfully recreated and imaginatively mashed together to form the ultimate outdoor sports park. 
Players can squad up with or against friends in insane multiplayer modes: 
·        Mass Races: The crazier the better in these epic, multisport races with more than 50 players.** New races appear randomly on the map, so players will need to get ready to watch their blind spots, protect their position and remain agile with their skills as they fight their way to the finish line. 
·        Tricks Battle: Compete in 6v6 matchups and try to land as many tricks as possible on the various modules to earn points. The team with the highest score wins. 
·        Free-for-All: Challenge new opponents in 12-player sessions and show them how it's done through a select playlist of exciting events. 
·        Versus Mode: Join up with friends and see who's the best. 
·        Multiplayer Competition: Made for the top riders to show off and show out, ultimately making it to the top divisions. 
As part of their career, riders can make a name for themselves through five different career progressions. As players continue to prove themselves in the Republic, they will sign with legendary sponsors and land invitations to the most renowned sports competitions, including Red Bull Rampage and the X Games. Players can customize their rider through evolutive progression-based gear and define every aspect of their character. Whether a rider wants to master snowboarding or be the fastest thing on two wheels, everything is possible. 
"We can't wait for players to get their hands on Riders Republic during the upcoming betas to experience the thrill of this multiplayer outdoor sports experience the way we imagined it," said Game Director Arnaud Ragot. "Riders Republic is truly the pinnacle of our multiplayer expertise and we're excited to offer the community a glimpse into the many social opportunities this dynamic world has to offer." 
Riders Republic will make the most of next-gen gameplay, displaying more than 50 players on-screen simultaneously along with 4K ultra high definition resolution*** at 60 frames per second on Xbox Series X and PlayStation®5. To further enhance the multiplayer experience, Riders Republic will support cross-play and cross-generation play, allowing players to connect with friends and other riders on all platforms.**** Players who purchase Riders Republic on Xbox One or PlayStation®4 can upgrade their game to the next-gen version at no additional cost,***** while keeping their progression across all platforms with Ubisoft Connect, the ideal destination to connect with friends or participate in in-game events and activities. 
Players looking for even more Riders Republic content can pre-order the Gold and Ultimate Editions****** now: 
·      Gold Edition includes the base game and the Year 1 Pass including eight exotic kits that allow players to modify gameplay in the form of gear upgrades throughout the year, the BMX Sport add-on plus exclusive content added after launch. Rocket Bike and Rocket Ski exotic kits will be available at launch. 
·      Ultimate Edition includes the base game and the Year 1 Pass as well as four exclusive cosmetic packs: Cosmic, Rainbow, Neon and Skull'n Style. Players will also enjoy 20 helicopter tickets to reach their favorite in-game summits faster than ever. 
Plaers who pre-order Riders Republic will receive the Bunny Pack****** including a cute custom bunny outfit, an additional blue bunny head and rainbow snowboard paint. 
Players can register now at https://ridersrepublic.com/UBIFWD0621_register_pr for a chance to participate in upcoming betas. 
For more information about Riders Republic, please visit ridersrepublic.com.