Games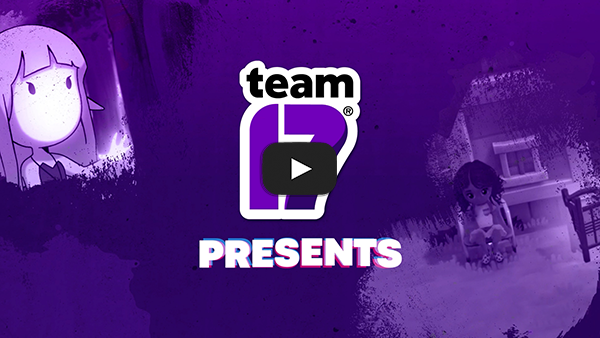 Published on June 14th, 2021 | by Adrian Gunning
E3 2021 – TEAM17 PRESENTS… GAME ANNOUNCEMENTS GALORE!
Team17 has showcased a series of announcements for upcoming and recently released games in a reel of news that included confirmation of new, free content for Overcooked! All You Can Eat to celebrate the fifth anniversary of multi-award-winning franchise, a 2021 new-generation console launch for 50 vs. 50 strategic shooter Hell Let Loose and the end of its Steam Early Access period, and an Early Access launch for groovy, 1970s-set resource strategy game, Honey, I Joined A Cult.
Hell Let Loose
Strategic, World War II, first-person shooter Hell Let Loose will be storming out of Steam Early Access on 27th July, and will be launching later this year on PlayStation®5 & Xbox Series X|S. The Steam launch will coincide with the introduction of Russian forces to the game and two new maps – Kursk and Stalingrad – taking players to the Eastern Front for the first time in the game's history.
Honey, I Joined a Cult
Funky, 1970s-based cult management sim Honey, I Joined a Cult will be recruiting players when it launches into Steam Early Access in September 2021. Everything from new recruitment to the location of the lavatories will be undertaken by the player as they step into the role of cult architect and help the egotistical leader built and maintain their very own, slightly bonkers, cult.
Overcooked! All You Can Eat
Players are invited to have their cake and serve it as the Overcooked! franchise celebrates its fifth anniversary. The chaotic co-op cooking game is launching free downloadable content that will be coming to Overcooked! All You Can Eat on PC and consoles on 9th August.
Greak: Memories of Azur
Enchanting hand-drawn next gen adventure, Greak: Memories of Azur is launching on PlayStation®5, Xbox Series X|S, Nintendo Switch™, and Steam on 17th August. Following the story of Greak, Adara, and Raydel, players will simultaneously control each of the three siblings, and the unique abilities they wield, in an attempt to flee their home of Azur after a deadly invasion.
Sheltered 2
Post-apocalyptic resource management sim Sheltered 2 will be launching on Steam Summer 2021. With new challenges, deeper strategic gameplay, and the perennial threat of extinction, the sequel to Sheltered is a dark and punishing addition to the series.
Super Magbot
Magnetic puzzle-platformer Super Magbot is launching its way onto PC and Nintendo Switch™ on 22nd June, with a demo now available for players to put themselves to the test, with the game asking the question 'Are you Magbot enough?'
Hokko Life
Cosy community sim Hokko Life is available now in Steam Early Access for players wanting to create their perfect virtual life, with a Farming update being added later this year in July. Boasting an intricate design tool, affable villagers to befriend, and various critters to catch and catalogue, everyone is welcome in the laid-back town of Hokko.
King of Seas
Taking to the open seas, pirate focused RPG King of Seas is out now on Nintendo Switch™, Xbox One, PlayStation 4, and PC. Set in a dangerous, procedurally generated world, King of Seas' intricate naval combat, and compelling narrative will see players anchor themselves in a story of betrayal and revenge, fighting to reclaim their birth right and clear their name.