Games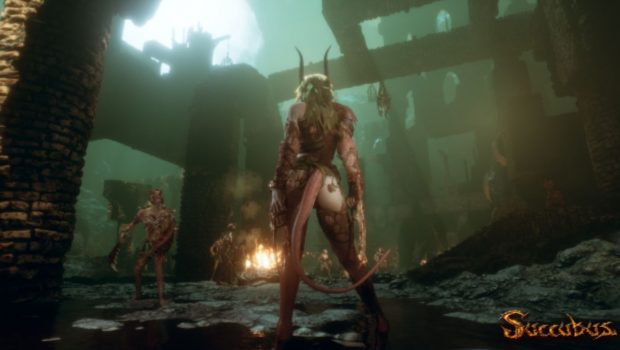 Published on June 14th, 2021 | by Alex Novus
E3 2021 – Succubus Official E3 Gameplay Trailer
The new gamplay presents one of the later stages of the game – the Vortex Temple. The players will have to be creative during the deadly encounters, using various weapons, environmental traps and special powers of the protagonist Vydija. The presented weapons and powers are only a part of the full equipment and skills of the main heroine. The full version of the game will offer 40 weapons and 20 special powers.
Succubus will be released on the Steam on July 21st, 2021. To let the players get to know our game better, we have also prepared a free demo that will be available during the Steam Festival, starting June 16th.
In the meantime you can also play the game's Prologue on Steam, which was very warmly received by fans (over 3500 positive reviews). This version of the game allowed us to collect valuable feedback from over 300,000 users who shared their opinion about the game with us and filled out the questionnaires we have prepared. Based on those, we have implemented many fixes and suggested improvements to the full game to offer our fans the best possible product!
SUCCUBUS MAIN FEATURES:
Intense and brutal action
40 different weapons
20 special powers
A system of weapons and armors that affect the player's statistics
A hostile environment full of traps and enemies
Diversified opponents
Boss fights
World Map
Character Customization
Main Hub with customization option
Ranked Arenas with Online Leaderboards
A multi-story plot combining horror with action and survival
A rich and diverse world of Hell
Surreal visual setting and gore