Games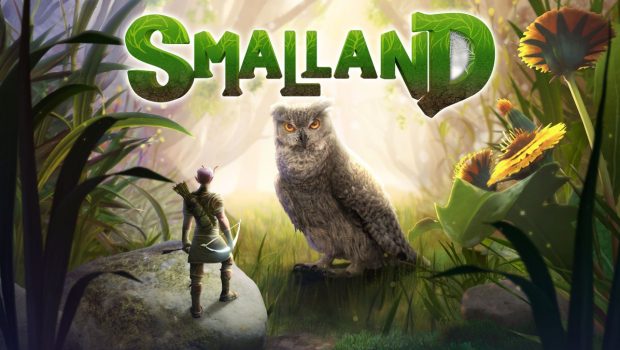 Published on June 18th, 2021 | by Adrian Gunning
E3 2021 – Smalland First Official Gameplay Trailer
Merge Games is excited to reveal the first official gameplay trailer for their open world, survival, online multiplayer, adventure game SMALLAND. Arriving on PC in early access later this year. In addition to a brand new trailer reveal, Merge is delighted to announce that Smalland will be releasing on the Epic Games Store at the same time! Epic users interested in playing in this giant world can wishlist Smalland right now!
Discover what became of the surface world as you and your comrades explore this vast open world. In Smalland players will be tasked with the expansion of their peoples' territory across a wild, unforgiving, and ever-changing world where everything is overgrown by plant and animal life. From the perspective of a tiny insect, players will experience life from the bottom of the food chain, foraging for resources from local flora and fauna to survive. Players will climb skyscraper-sized trees, build rudimentary shelters (at the start), craft powerful armor with unique abilities, complete quests to aid their people, and discover seemingly abandoned locations now reclaimed by nature.
Play against the environment solo or with other players, customize your character, build structures and buildings anywhere you like and set out to conquer these lands. You will undertake quests that will grant materials and resources needed to craft more weapons, armor, and buildings. In your travels, you will learn of the varied factions that inhabit the lands, with each faction taking influence from certain creatures such as ants or bees.
Key Features
A huge open, sandbox world to explore from a tiny perspective
Build bases and shelters with a host of upgrades and customisations
Discover the lore behind SMALLAND through quests and the hidden NPCs scattered throughout the world
Dynamic weather and random events organically create hazardous situations or fortunate events
Player upgrades and customisation, craft powerful armor to earn and unlock new abilities
Creature factions: Work alongside creatures, gain their trust, earn allies and mounts
SMALLAND will have its next beta round at the end of July. People hoping for the chance to participate should go to the official Smalland Discord.